SELF-SERVE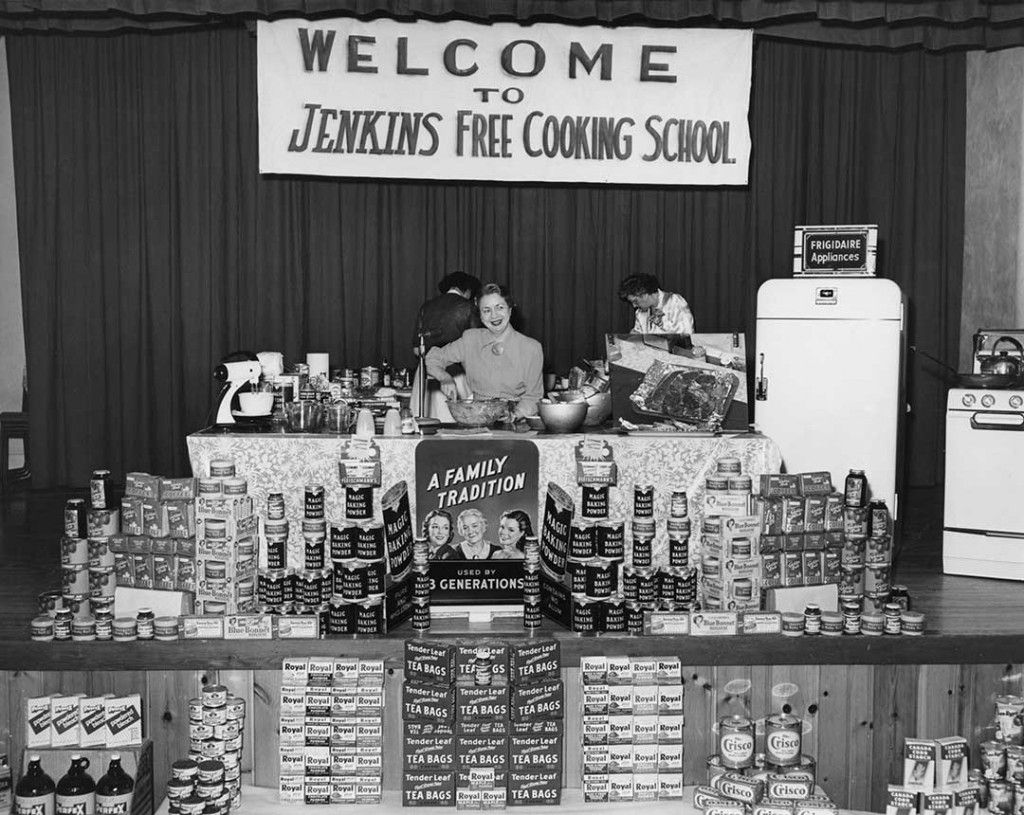 When Henry Marshall Jenkins opened his first grocery store in Calgary in 1909, he probably had no idea of the trend his eventual chain of food retail outlets would launch on the Canadian food industry.
Jenkins, the son of a Prince Edward Island potato farmer, arrived on the train platform in Calgary after paying $10 for his train ticket west. Then at age 28, he began working in a grocery store. Within two months of arrival, he partnered with a man named Cornfoot and they opened their first store under the name Jenkins and Cornfoot Grocers. A year later, Jenkins bought out Cornfoot's interest and renamed the business Jenkins and Company.
The grocery store—typical for the era in that customers simply asked the clerk behind the counter to assemble the foods needed—flourished and became successful.
In 1914, as the First World War was beginning and labour was in short supply, Jenkins heard of a new food merchandising system in the U.S. He travelled to Seattle to visit a store using this system, and eventually purchased the rights to use the name "groceteria" in Canada.
In 1918, Jenkins opened in Calgary the first self-serve grocery store of its kind in Canada. Customers could walk along wellstocked shelves of food, pick out what they needed and bring their goods to the cashier for purchase. The idea caught on. Jenkins opened eight more Jenkins' Groceteria outlets in Calgary that year, and by 1928 he had 18 stores across the city.
The stores were successful, and, as the years passed, he eventually built a chain of 48 groceterias across Calgary and throughout southern Alberta. Jenkins offered free home delivery service of groceries using bicycle couriers.
The stores also offered free in-store cooking classes to showcase new products and cooking trends to housewives. The classes ranged anywhere from one afternoon to five days long. In addition to local instructors, Jenkins also recruited big U.S. names of the day to give cooking lessons in his stores. Two notable names were Dorothy Rimmer, a famous home economist from New York City, and Mary Miller, a well-known home economist with the Better Home Making Service. And at each cooking class, 15 baskets of groceries were given away as prizes to those who attended.
In 1959, 50 years after opening his first store, Jenkins sold the thriving business to Westfair Foods Ltd., which, today, is a subsidiary of the Real Canadian Superstore (Loblaws) chain.