FROM FAD TO FAIR SHAKE
MAKING PROFITABLE SENSE OF CONSUMER FOOD TRENDS
BY IAN DOIG
THE FOREST FOR THE TREES.
The last thing grain farmers want to read is that "glutenfree"(GF) is the nation's number-one food trend according to Restaurants Canada (formerly the Canadian Restaurant and Foodservices Association). But bear with me as I briefly take you inside the belly of the beast.
The lineup to enter the 2014 Gluten Free Expo in Calgary extended well down the hallway of the University of Calgary's kinesiology department from the doors of its Olympic Oval venue. The event was at capacity. Inside, visitors carried tote bags bursting with mostly complimentary GF foodstuffs from dozens of kiosks manned by fervent promoters of everything from fibre-packed Holy Crap breakfast cereal and Healthy Delights kale chips to Catelli GF pasta.
Ignore for a moment that this event and the trend that spawned it are inherently anti-gluten, and focus your attention instead on the economic magnitude that food trends can attain. Market research publisher Packaged Facts estimated U.S. consumption of GF foods will top US$6.6 billion by 2017. A study by America's largest GF food brand, Udi's Healthy Foods, claimed 4.3 million Canadians had adopted a GF or gluten-reduced diet as of 2013.
Now, imagine a similar food phenomenon springing from obscurity—one in which every product at the tradeshow is grain-based. It's not a stretch. Take, for instance, Alberta Beer Festivals, an organization that holds annual beer fests in Calgary and Edmonton. These sprawling events embody the barley tsunami that is craft beer and microbrews, the fifth-biggest national food trend.
And trends change all the time.
American food culture think tank The Hartman Group suggests consumers have inaccurately equated gluten consumption, rather than poor overall diet, with digestive issues. The group suggests, however, that consumers are re-embracing grains in healthier, whole-grain forms. As improbable as it seems, one such healthconscious, grain-based trend on the rise in San Francisco is the artisan toast bar. According to Calgary food writer, author and CBC Radio restaurant commentator John Gilchrist, when food trends break in Bay City restaurant kitchens, they typically arrive in Calgary a mere three weeks later.
That these pro- and anti-grain trends happily coexist on North American restaurant menus illustrates that grain-based products can capture trends and sales figures echoing those of GF.
Economics aside, to view either trend as pure fad is to misread contemporary food culture. The cachet of products like quinoa, goji berries and offal certainly ebbs and wanes,but restaurant menus and supermarket shelves don't return to a meat-and potatoes default state when trends fade. The greater bundle of trends is dynamic, evolving and expanding, and embodies long-term opportunities for Canadian farmers.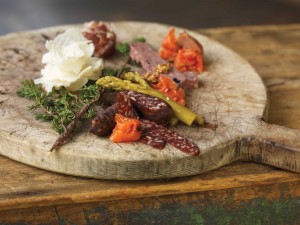 MILLENNIALS, GURUS AND GLOBAL MARKETS
"Consumer trends affect everything, especially in Alberta," said Jordan Mahar, Alberta Agriculture and Rural Development (AARD) postfarm gate business analyst. Provincial consumers are well informed about food, responsive to new culinary developments and have high average incomes to support their food purchase impulses. But it is millennial generation consumers—an especially strong demographic on the Prairies—who are most responsive to developments in food culture.
"These people are a lot more idealistic and open to new technologies and change," said Mahar. "They're more open to exploring new possibilities, especially in food."
Plugged into the Internet, millennials are great appreciators of niche products and are an effective barometer of emerging trends.
"What you have is a few main gurus of particular topics like gluten-free, organic and all-natural," explained Mahar. "These gurus will distribute their knowledge down the chain. They start this trend, and then the early adopters pick it up."
For example, Canada's organic food and non-alcoholic beverage sales hit $3 billion in 2012, tripling over just six years, according to the Canada Organic Trade Association.
Identifying the trend being propagated early in this chain may help to predict emerging trends as well as market opportunities. Mahar said global food demand is expected to rise 35 per cent between 2007 and 2025, mostly driven by the rise of the middleincome bracket in countries such as India and China.
"There are opportunities for Canada to feed the world, especially Alberta, which has a strong agricultural presence," he said. And big corporations are spending big dollars to obtain statistical food marketplace information.
Especially useful to smaller enterprises, AARD's Competitiveness and Market Analysis Branch collects and disseminates this information, purchasing the publishing rights to studies and making them available on its website in its Alberta Food Consumer View and Consumer Corner forums.
THE FARMER'S R&D DEPARTMENT
"Eighteen million Canadians visit restaurants every day. That's one out of two," said Garth Whyte, president and CEO of Restaurants Canada. This illustrates the value of food trend analysis to his industry, which is by nature hypersensitive to customer demand. Restaurants, food businesses and governments use the organization's annual Chef Survey to identify hot and emerging trends.
Whyte points out that the top 10 trends relate to healthy living and locally sourced food. Though pinning down which individual trends will endure is a matter of instinct, he believes these macro-trends, which are explicitly linked to the Canadian farm economy, have permanence.
"Eating local and healthy-living choices: those types of trends are here to stay. If you look at heirloom fruit and vegetables, that's local—it has to be," he emphasized.
Restaurants are farmers' R&D department, Whyte says, creating both the recipes and cachet necessary to sell the product, whether it's Saskatoon berries, grass-fed beef, lentils, or hops used by beer producers. Naturally, the restaurant industry maintains a close relationship with the agri-food sector.
"There's such a win-win that we need to be in lockstep with each other to find new opportunities," he said.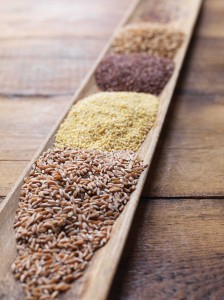 SEVEN ACRES
It's hard work, but the restaurant industry is doing a good job capitalizing on food trends, said Gilchrist. He grew up on a mixed farm near Wetaskiwin, and speaks to producers on the connection between farm and table.
The key for restaurants is being aware of trends and selective in following them, he said.
"Hotels especially—you'll see so many labels down at the bottom of their menus it gets kind of funny. 'Here are our Ocean Wise, heart-smart and gluten-free choices.' Half the menu is these specialties," he said. "So, you have to pick the labels that make sense."
His advice to farmers mirrors this approach: go very big, or stay small and focused. Statistics Canada's 2011 Census of Agriculture observed that farm size is increasingly skewing to extremes to magnify bulk production margins or to grow lucrative specialty crops.
"The concept of the mixed farm is really passing away," said Gilchrist. "Commit to something and go for it."
While the big producers take on the expanding global marketplace, the opportunity for small producers is predominantly in the regional specialty marketplace driven by ever-growing demand for locally grown products. Participating in this realm may facilitate an escape from the pitfalls of commoditization, but it requires a mind shift, said Gilchrist.
"Their big concerns are import-export, country-of-origin labeling, feed protocols," Gilchrist said of the average small producer. "They're tied up with the mega picture, and the idea that the consumer wants this and not that—it's too much for them." Those demands may include ethically and sustainably raised products, grass-fed meats or ancient grains, but largely fall under the über trend of healthy eating.
Gilchrist cites Lund's Organic Farm of Innisfail, a sevenacre produce operation specializing in carrots, as a typical specialized operation. Given the province's enormous agricultural land base and that it was built on large tracts of agricultural land for grains and feedlots, boutique farming is not for everyone, he said. "But, what we can incorporate within that is the seven acres. Anyone can carve out seven acres from a quarter-section of land and build something."
Specialty meat producers such as Broek Pork Acres near Coalhurst and Spragg's Meat Shop of Rosemary have done so by maintaining their own processing houses and dealing directly with restaurants and markets.
"It's a matter of finding your niche," said Gilchrist.
Mary Bailey, culinary commentator, editor of Edmonton food magazine The Tomato Food & Drink and co-chair of the Edmonton Food Council, is a booster of farmers markets and locally grown food, but warned they're not a panacea. Some farmers markets have become little more than neighbourhood coffee klatches, she said.
"It is a trend, and people want to be part of that. But they also have to realize these are stores, and they're trying to make a living."
In the province's many vibrant farmers markets, however, customers purchase directly from the farmer who raised the animals or pulled produce from the ground the day prior.
"The biggest benefit is the direct connection," said Bailey. "There's no one between the customer and the producer."
Customers can appreciate where their food comes from, how it was grown and by whom, while farmers receive a hotline to market demand direct from the end users.
The economic opportunity is tremendous, she said, but the parties have to meet in the middle. While consumers and restaurateurs need to actively support market vendors, farmers can't, for example, demand that buyers drive to the farm to pick up their purchases.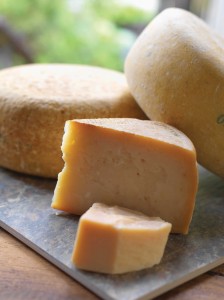 TELL YOUR STORY
It's a fresh, sunny spring evening at River Café, located idyllically on an island park on Calgary's Bow River. Nationally acclaimed for its contemporary Canadian cuisine and use of local ingredients, its seasonal menu features meat and produce grown by a network of more than 60 producers. Open windows allow a breeze into its fishing-lodgechic interior where Slow Food Calgary hosts Roots and Shoots, an annual fivecourse dinner utilizing "good, clean and fair" ingredients prepared by several of the city's best chefs. Tonight's meal incorporates products ranging from Highwood Crossing steel-cut oats and Greens Eggs and Ham duck breast to Hog Wild Specialties boar tenderloin.
"The menu is 100 per cent Albertaproduced and -grown," announced Slow Food Canada chair and former president of the Calgary chapter Janet Henderson to enthusiastic cheers. The group works diligently to meet farmers halfway. One of three Alberta "convivia," Slow Food Calgary is one of the country's most active, and part of its mission is to connect consumers and chefs with local producers.
Slow Food also conserves heritage animal breeds as well as grain and vegetable varieties that are a major component of the altruistic, eat-local trend.
"It's people wanting to know where their food comes from," she said. "If you have kids, you're thinking about it."
Also in attendance is Hotel Arts Group director of business development Fraser Abbott. The group's three critically acclaimed restaurants—Chef's Table, Raw Bar by Duncan Ly and Yellow Door Bistro—utilize Alberta-grown ingredients. Abbott is also vice-chair of the Alberta Culinary Tourism Alliance, whose mission is to unite its producer, distributor, restaurateur and tourism stakeholders behind compelling Alberta food stories that respond to media and consumer hunger (forgive the pun) for culinary connection.
Though the organization focuses on specialty producers, Abbott said he would like it to advocate for big ones as well.
"There might be a malt producer here in Alberta growing some amazing product they're exporting to Belgian beer producers. From an economic development perspective, we'd love to tell that story, too."
Both Henderson and Abbott encourage farmers to contact them. "Tell us what you're doing," advised Henderson. "What is it that might be in sync with our goals that we could do better together?"
These offers make it clear that farmers are no longer stuck merely responding to food trends, but can take an active hand in creating and steering them.