A HARD ROW
BY ELLEN COTTEE • PHOTOS COURTESY OF ALBERTA SEED GROWERS
Familiar to most farmers, that blue seed tag indicates a grower has produced the high-quality product that will be used to produce the year's crop. Seed growers are the foundation of Canada's agri-food industry, helping to maintain the robust selection of crop varieties farmers rely on to grow the best crops possible.
On average, Canadian pedigreed seed production carries a total direct and indirect annual economic impact on the Canadian economy of more than $6 billion. More than 3,000 Canadian seed growers produced 1.33 million acres of pedigreed seed in 2018, according to the most recent Agriculture and Agri-Food Canada statistics.
Alberta is home to nearly 700 seed growers, and more than 350,000 acres of pedigreed seed were inspected at the behest of provincial seed associations in 2019.
A HARD ROW TO HOE
The relative prestige seed growers enjoy comes with numerous obligations and sustained hard work. As with all farmers, weather and market volatility can severely impact seed growing operations. In addition to these perennial challenges, seed growers must adhere to the constraints of the Canadian seed certification system. Its strict regulations ensure the quality and desirability of Canadian seed is maintained. The program's rules cover how seed is grown, harvested and inspected, demanding a very high level of commitment and care from certified seed growers.
This commitment can scare off potential new seed growers, said Trent Whiting, SeCan marketing representative and parent seed co-ordinator. "If I have 10 producers come to me interested in growing certified seed, once I tell them about all the requirements and commitments, probably nine of 10 will realize it's easier to just buy seed," he said.
These commitments include the deep cleaning of combines and other equipment prior to field work. Obligations also include keeping extensive land-use records, recording crop inputs and maintaining paperwork for certified seed acres to ensure purity protocols are met.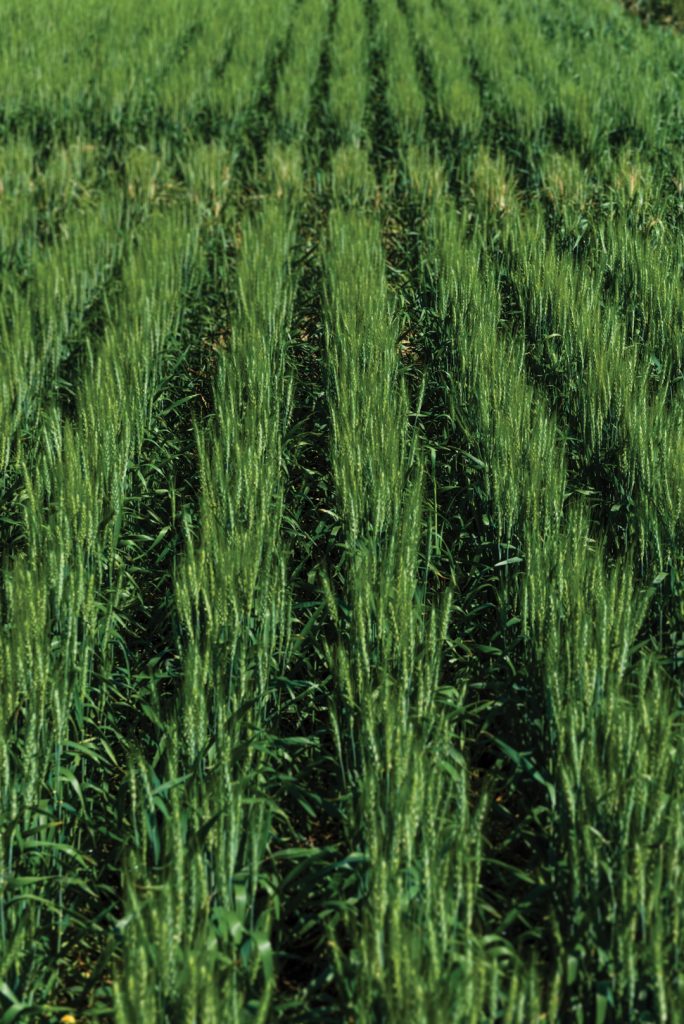 Playing a crucial part in the grain value chain, seed growers work hard and are subject to certain agronomic limitations, but earn slightly higher returns than farmers growing food and feed.
Seed growing also involves a termed commitment to a crop type and variety. Sowing a pedigreed crop requires committing a portion of land to that variety for three to four years. This can be a risk, as predicted demand for the variety may not prove as accurate as hoped.
Selecting varieties is another challenge. Whiting recommends seed growers consult variety trial information, especially for those carried out in their geographic area. Assessing demand is a component of this process.
Brent Derkatch, director of the Canterra Seeds pedigreed seed business unit, said the company supports growers with development and marketing of new varieties. "If a farmer doesn't see an appropriate value proposition for a variety, they'll choose one that does," he said.
New varieties can take 10 to 12 years to reach the market, and face rigorous testing before they're available to growers and farmers, but their uptake is not ensured. "When you're picking a brand-new variety, you're the risk taker," said Whiting. "Sometimes, a variety looks great on paper but turns out to be a dud, and sometimes one turns out to be a diamond in the rough."
The Alberta Seed Guide, produced by the Alberta Seed Growers (ASG) association, addresses seed industry issues and features the results of new variety trials. Used primarily by farmers to gauge which crop varieties are best for their farms, Whiting pointed out it can also be a source of market direction information for seed growers.
"Most growers get a variety when it first comes out, before it's in the Seed Guide," he said. "But it may give growers an indication that you made a good choice." If a new seed variety featured in the Alberta Seed Guide shows impressive qualities, farmers are more inclined to pick it up.
Unlike farmers who produce food or feed, certified seed growers don't have the option to spray glyphosate close to harvest or dry seed at high heat, as this can negatively affect the seed embryo, preventing growth.
With these challenges, why would anyone become a seed grower?
"Returns are a little higher, and it's definitely an important part of the value chain," said Whiting.
VALUE PROPOSITION
Value creation remains a hot topic in the seed-growing sphere as it directly involves variety development and breeding programs. The evolving industry discussion is a concern for seed growers, said Renee Hoyme, ASG board president and a seed grower herself. "Advancements in the industry need to be paid for somehow. We need to have access to new technology and become more competitive on an international scale," she said.
Development of new seed varieties is now bankrolled mainly by farmer check-offs and government funding. Two value creation models have been proposed for the industry by the Grains Roundtable, which is composed of representatives of the entire value chain. The first model is the collection of an endpoint royalty when grain is delivered to a buyer, the second, a contract system wherein farmers pay a trailing royalty if they save seed.
Improving the investment pool is key, according to Derkatch. "The right collection system can foster additional investment in plant breeding in Canada and could benefit all types of breeding programs: public, private, large or small, and in any crop type that doesn't yet have an existing and sustainable commercialization mechanism," he said.
Creating further funding mechanisms is key for ASG and its members. "We knew we couldn't always depend on government funding or subsidies," said Hoyme, explaining that while provincial and federal governments contribute to seed growing, it's not always enough. While reaching consensus on the issue may take time, the entire seed growing sector agrees plant breeding and variety testing must continue to foster innovation and produce the high-quality crops Canada is known for.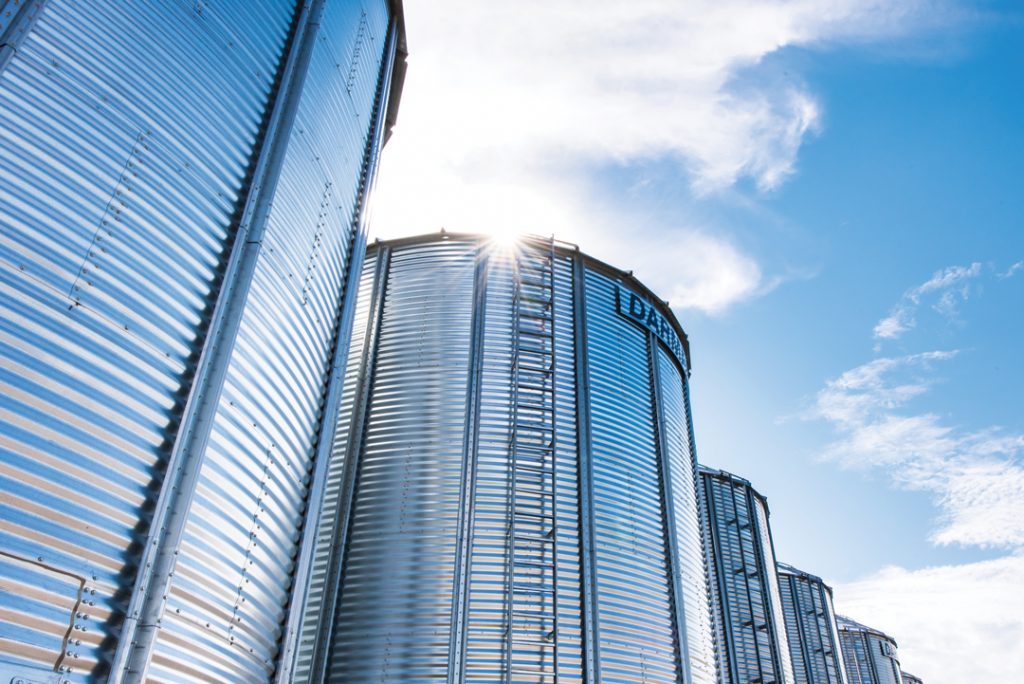 The strength of Canada's seed growing system underpins the nation's great reputation as a supplier of high-quality grains to the international marketplace.
MAINTAINING THE NATIONAL BRAND
This high-quality Canadian agricultural brand instills confidence in international crop purchasers. The Canadian Seed Growers Association (CSGA), parent to provincial associations, oversees seed certification and requirements. In addition, CSGA works with provincial groups to carry out advocacy and development.
Scott Horner, CSGA seed grower director and general manager of HyTech Production of Coaldale, said Canada's robust certification system is part of the reason the country's crops have a solid international reputation.
The Canadian Seed Trade Association (CSTA) is a national body representing all seed grower associations. It works on behalf of Canadian growers and grower associations, seed breeders and marketers to reduce trade barriers. It also works to increase domestic and international interest in certified Canadian seed and seed research as well as Canadian interest in imported seed.
International trade developments are unpredictable and ripple through to the seed grower level. Recent disruptions in canola sales to China have seen many farmers adjust crop rotations, and thus their seed purchases. This has led seed growers to be more cautious in selecting varieties.
"It's certainly something we're aware we're vulnerable to, and it does happen. Non-tariff trade barriers and political barriers can impact our ability to import into those markets," said Horner. "Unfortunately, it's largely out of our control."
What is within the control of the seed growing sector, said Horner, is a focus on science-based reasoning and the maintenance of high standards to ensure the desirability of Canadian crops. This will drive growth of the seed industry.
New technology makes mitigation of disease and pest risk easier for growers. While the seed growing business won't soon switch to autonomous vehicles, Horner said a range of new innovations has made quality assurance easier. "The basic premise of seed growing hasn't changed much in 50 years," he said. "But we do have exciting new pieces like colour sorters, which help to screen for and remove contaminants."
Sorting wild oats from an oat crop at the cleaning plant, for example, is a challenge because both seeds are of similar weight and size. Colour sorters can now identify darker wild oats, thus improving seed purity.
SEEDS OF THE FUTURE
With the goal of creating the next-generation seed system, industry groups have united under the Seed Synergy Collaboration Project. Members include the CSTA, CSGA, the Canadian Seed Institute, Canadian Plant Technology Agency, Commercial Seed Analysts Association of Canada and CropLife Canada. The coalition's goals are ambitious: streamline member services, ensure the continuation of plant breeding innovation, move forward on value creation and update the seed grower certification framework and traceability system.
"The main motivator was to modernize the regulatory framework under which products move from concept and innovation through to commercialization," said Horner. "What we have now is a fairly fractured system with many moving pieces that don't mesh as well as they should." Uniting these strong organizational voices under one banner will allow the industry to move further and quicker, he said.
Hoyme said it's clear the industry is changing for the better, suggesting updates to funding models and advocacy work bring about this evolution. "In five years, seed growing won't be the same industry it is today. It's exciting and scary, as change always is, but I think it's going in a good direction."