GO HIGH-TECH FOR HEALTHY EATING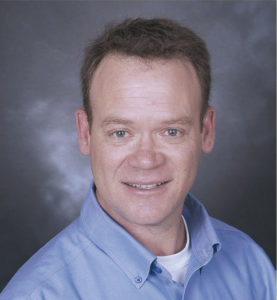 NEW TECHNOLOGIES CAN HELP CONSUMERS KNOW MORE ABOUT THE FOOD THEY EAT
BY PETER GREDIG
It's kind of ironic that bleeding-edge technology is helping people get back to simpler, healthier food. For years, nutritional information has been provided on food labels and even at major restaurant chains. But pulling together a healthy-eating strategy is still a lot of work. The result is often a piecemeal approach that leaves food consumers wondering if they are winning or losing. But technology can help.
Apps
An app called Fooducate allows users to scan a food product's barcode to get a full nutritional assessment that highlights redflag issues like high sodium content, trans fat content and other unhealthy elements. It goes beyond counting calories—the app assesses how healthy the product is, and provides suggestions for better options where available. Users can even personalize Fooducate to help avoid allergens such as nuts or gluten. The app tracks calorie intake and exercise to help users looking to lose weight and track their progress.
Another handy app is CSPI Chemical Cuisine. Demystify food labels by looking up unknown ingredients—the app explains what they are and flags any health concerns.
Still using pen and paper to create the weekly shopping list? There are numerous apps available to make this a paperless task and deliver additional benefits. Healthy food choices don't have to be more expensive. If you are a coupon clipper, use an app like Flipp to enter your location, browse local flyers on screen and save the coupons you want. Checkout 51 offers a variation on that theme—instead of clipping virtual coupons, it generates a list of discounted products once a week. Buy the product at any store, take a picture of your receipt and redeem the deal to get cash back. Cheques are mailed out once you reach $20 in rebates.
For many consumers, buying fresh, local produce is an important part of a healthy diet. An app called Farmers Fresh is GPS-enabled so you can find the nearest farmers market. You can also search by postal code or city. You can even search for a specific product, such as sweet corn or asparagus.
Social media
Tools like Facebook and Twitter have become extremely popular among both food consumers and primary producers. Connecting with farmers via social media allows buyers to learn more about how their food is produced, and where and when to buy the healthy products they are looking for. Direct communication with clients gives producers a strong understanding of what consumers want and how to earn their business.
Appliances
Over the past couple of years, there has been a lot of hype about the arrival of the "smart fridge" with its built-in LCD touch-screen. The concept takes the refrigerator way beyond keeping food chilled or frozen. You can program your fridge to keep track of what's inside using barcodes or radio frequency ID scanning. An Internet connection links your refrigerator to your smartphone, and can alert you by email if you need to replenish certain food items or if perishable foods are approaching their "best before" date. A smart fridge can even suggest potential dishes or healthy recipes based on what's on hand. Manufacturers such as LG and Samsung lead the way in offering these high-tech ice boxes, which cost two to three times that of a basic unit.
Utensils
There is no shortage of technology to help consumers determine what to eat, where to buy it and how to keep track of it. But you can also get help while you eat.
An electronic fork called the HAPIfork monitors your eating habits and lets you know with flashing lights or gentle vibrations when you are eating too fast. Sound crazy? Maybe, but there is evidence that speed eating leads to poor digestion and weight gain. The fork measures how long
it took to eat your meal, the number of "fork servings" taken per minute, and the time intervals between each trip the fork takes from plate to mouth.
Technology can support a healthier diet—but remember that it's still up to you to follow through and use it. Bon appétit!