ROCKY ROADS
IS THE ANTI-TRADE TREND A SPEED BUMP OR A DEAD END FOR CANADIAN AGRICULTURE?
BY GEOFF GEDDES
For hockey players, a no-trade clause means job security. But for Canadian agriculture, the tide of anti-trade sentiment that is rising around the world is making insecurity the new normal.
As protectionist rhetoric and policies have ramped up in a number of countries in recent months, many feel the trend has driven global trade numbers down and endangered critical trade deals. This has left some industry stakeholders worrying about how Canadian agriculture, as a trade-dependent economic sector in a trade-dependent country, will be affected.
"There is strong consensus among economists that international trade has contributed to prosperity and job creation around the world," said Claire Citeau, executive director of the Canadian Agri-Food Trade Alliance. "Throughout history, trade has proven to be one of the most powerful tools available for economic growth, and that still holds true today."
As Citeau pointed out, Canadian agricultural and agri-food exports produce a GDP of $30 billion for agriculture and $65.5 billion for food manufacturing. In the process, these exports generate almost a million Canadian jobs.
In light of the stakes, it's little wonder that recent world events have many on edge.
PLAYING THE TRUMP CARD
"Phenomena like Brexit and the election of Donald Trump show the world moving away from liberalized trade," said Brian Innes, vice-president of government relations for the Canola Council of Canada. "Our politics are influenced by a lot of voices opposing trade. Right now, those voices are stronger and have more impact than in the past, and that's fuelling the protectionist push."
While Brexit and Trump may be products of that opposition, they raise an important question: Where did the opposition come from?
Through his work as president of the Canadian Federation of Agriculture, Ron Bonnett feels he might have gleaned the answer.
"We were in Geneva during the U.S. election for a meeting with trade ambassadors and one of them expressed what many of us were feeling," said Bonnett.
That ambassador saw the election result as Trump tapping into anger among the unemployed and underemployed as they sought to assign blame for their situation. According to Bonnett, those voters ignored the simple truth: you can't stop progress.
"Modern economies are restructuring on a scale that we haven't seen since the Industrial Revolution," he said. "This is a whole new era of technology where we do things differently than we ever did before, and right now we're in a transition period as people try to adapt."
It's a period where lucrative manual labour jobs are disappearing and a lot of retraining is needed to keep up with the changes.
"Many workers are having a hard time adapting," said Bonnett. "It's easier to blame trade and globalization than to acknowledge that things are more complex."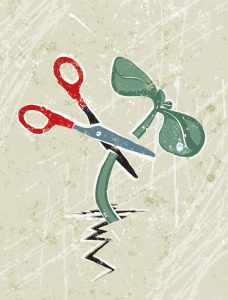 TRADE WINDS COOLING OFF
This hostility toward global trade has left some critical trade deals hanging by a thread. For its part, Canadian agriculture hopes our country isn't hung out to dry when the smoke clears.
"The outlook for world commerce in 2017 is uncertain," said Citeau. "There are more questions than answers at this point."
Many of those questions centred on the Trans-Pacific Partnership (TPP), signed in 2016 by Canada and 11 other countries. It would have created a free-trade area extending from Chile to Japan, but Trump pulled the United States from the deal.
"What is Canada's plan now that the deal as currently written is not moving forward under the Trump administration?" said Citeau. "How will Canada achieve the economic objectives of the TPP, create a level playing field and gain competitive access to fast-growing markets in the region such as Japan, Vietnam and Malaysia, among others?"
Similar concerns were expressed by Innes, who sees the demise of the TPP in terms of lost potential. "This deal was incredibly positive for Canadian agriculture in general, and canola and grain farmers in particular," said Innes.
Because it involved so many countries, Innes viewed the TPP as a rare opportunity to have agreements with multiple partners on issues that a bilateral deal couldn't address, such as labour, the environment, and the health of plants, animals and humans.
Questions also exist concerning the Canada-European Union Comprehensive Economic and Trade Agreement (CETA), a free-trade agreement that, if enacted, will eliminate 98 per cent of the tariffs between Canada and the EU.
"The CETA offers tremendous potential for Canadian agriculture and agri-food exporters," said Citeau. "However, with outstanding issues related to the timely approval of biotech traits and meat-processing systems, the commercially viable access that was promised for all exporters may not be fully achieved by the time the agreement is implemented."
Bonnett said that he's still confident the deal will move ahead, but "it will take some time and may hinge on the upcoming election in Germany." However, just as Trump's election has put the TPP at risk, the Brexit vote has sparked uncertainty about CETA.
"The same anti-trade rhetoric is happening in Europe," said Bonnett. "It's interesting to see the British government struggling in the wake of Brexit. Everyone partied after the vote; now it's like they've woken up with a hangover and are grappling with some tough questions: 'What did we do? Now what? How do we get out of it?'"
In today's trade climate, even longstanding deals like the North American Free Trade Agreement (NAFTA), enacted in 1994, aren't secure, as Trump has vowed to renegotiate the terms of the agreement.
Given that NAFTA created one of the world's largest free trade zones, spanning Canada, the United States and Mexico, Trump's promise to renegotiate the terms of the deal has raised eyebrows and heart rates.
"We are working to help lawmakers understand how trade benefits both Canada and the U.S.," said Innes.
For example, Innes pointed to the tariff-free access for Canadian canola oil and meal south of the border under NAFTA. "The U.S. is our No. 1 canola market," said Innes. "Because our canola meal helps cows produce up to one kilogram more of milk per day, it's a huge boost to American dairy farmers and the U.S. economy as a whole."
As important as these deals are for Canadian agriculture, there is another issue that warrants attention from industry.
"I see the more significant threat being non-tariff trade barriers," said Cam Dahl, president of Cereals Canada. "It's not just about tariffs. Sanitary and phytosanitary issues, such as non-science-based barriers to pesticides, pose an even greater danger to agriculture. We have to work together across commodities and as a Canadian team to tackle these issues."
Though few would blame Innes and others for wringing their hands over the current trade issues, he and his colleagues recognize that the window for dwelling on problems has passed—it's time for solutions.
"The best safeguards against protectionism are a strong, multilateral trading system and regional trade agreements," said Citeau. "The Canadian government must push hard for a solid global trading regime and continue to deliver new trade deals."
According to Dahl, "the first priority for agriculture is a free trade agreement with Japan. We also need to work on bilateral deals with other countries to address competitive imbalances that would have been solved by the TPP."
While he agreed with Dahl about the importance of Japan, Innes suggested Canadian agriculture's trade priorities should stretch much further. "Canada has to be a leader in the Asia-Pacific region to ensure competitive access for our agriculture products," he said. "Farmers in Manitoba should have the same opportunities as those in North Dakota or South Australia. To achieve that, our government must be ambitious in its Asia-Pacific trade agenda."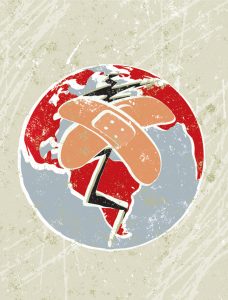 WILL FACTS TRUMP FEAR?
"The first casualty of war is truth." Fast-forward 100 years and those words, first uttered by a Republican senator in 1917, could easily be applied to the current war on global trade.
"Many people who benefit from trade don't even realize it," said John Masswohl, director of government and international relations for the Canadian Cattlemen's Association.
Even among farmers, Masswohl finds that many from south of the border grow wheat, corn or soybeans and sell them to a local dealer or mill, yet don't necessarily see their grain become flour that is value-added and then exported.
"Adding to the challenge is [the fact] that those who oppose trade are good at organizing protests and getting attention," said Masswohl. "The public doesn't latch onto the facts and details—they just see that people are upset about globalization and figure there must be something wrong with it."
Consequently, "it's crucial that we communicate the benefits of trade to all concerned," said Innes, who also serves as president of the Canadian Agri-Food Trade Alliance (CAFTA). "The country has to understand the importance of agricultural trade for our economy, and it starts with organizations like CAFTA getting the message out."
Although that's a tall order, it appears Canada might be on the right track.
"Minister [Chrystia] Freeland [Canada's former trade minister and current minister of foreign affairs] has been an ardent promoter of world trade when many others have not," said Innes. "She understands that progressive trade means we can have trade agreements that protect areas of importance to us, like labour standards, the environment and the rule of law, yet still deliver results for our internationally competitive exports like agriculture."
As industry and government work overtime to combat anti-trade sentiments, many feel the stakes couldn't be higher.
"International trade is crucial for Canadian agriculture and agri-food," said Citeau. "Eighty per cent of commercially oriented farms and 90 per cent of all Canadian farms rely on exports, as do half the jobs in crop production and a quarter of the jobs in food manufacturing."
On the bright side, in spite of the fear sparked by growing protectionism, the situation might also be less dire than some portray it to be.
"Experts agree that weakness in economic growth in recent years, not isolationist trade policies, has been the primary restraint on trade growth, accounting for up to three-quarters of the slowdown," said Citeau. Specifically, she pointed to the economic downturn in China, a severe recession in Brazil, falling prices for oil and other commodities, and exchange rate volatility as the main causes of trade weakness in 2015.
Looking ahead, "the World Trade Organization recently predicted a modest upturn for 2017, forecasting worldwide trade to rise between 1.8 and 3.1 per cent in the coming year," said Citeau. "While this is a downward revision from its earlier forecast of 3.6 per cent, it's still better than the sluggish 1.6 per cent growth of 2016."
BEARING DOWN AND STEPPING UP
Even those who worry about the short-term future of trade see reasons for hope.
"I don't think Trump is against trade agreements. He just opposes deals that he didn't negotiate," said Masswohl. "I still think he intends to enter trade deals, but it will be 'America first' so that they get a better deal than anyone else."
Still, Masswohl believes there are opportunities to be had dealing with the Trump administration. "Republicans tend to focus on competitiveness and reducing regulatory burdens," he said. "I think there is a chance for co-operation between our two countries on this."
The experts disagree whether the current trade trend is a bump in the road or the new normal for international relations. On that subject, Bonnett favours the former.
"We're concerned, but we're not hitting the panic button," said Bonnett. "We have to do our homework and build the necessary alliances to move ahead. There may be some adjustments to trade agreements going forward. However, I don't think you will see strong opposition continue."
Citing a recent survey on consumer impressions of trade, Bonnett said the overall picture is fairly positive, despite the visibility of anti-trade voices. "The majority of respondents understood that trade creates jobs and offers choice for consumers," he said. "The survey results suggest a discrepancy between the rhetoric and the core beliefs of the buying public."
As the drama unfolds in the months to come, Bonnett has booked a front-row seat. "It will be fascinating how this evolves and if the Trump election rhetoric ratchets down in favour of a more pragmatic approach," he said. "We'll have to wait and see."
In spite of her concerns, Citeau is also hopeful. "As pointed out by Dominic Barton, chair of Prime Minister Justin Trudeau's Advisory Council on Economic Growth, Canadian agriculture and agri-food processing hold much potential in contributing to Canada's next big economic pitch," said Citeau. "At a time when governments are looking for ways to spur economic growth, we need more trade, not less."