MERGER MADNESS
AGRIBUSINESS CONSOLIDATION SPAWNS CONCERNS ABOUT
INPUT COSTS, FOOD SECURITY
BY KELSEY JOHNSON
Rick White is worried about canola seed.
As CEO of the Canadian Canola Growers Association, White has been keeping a close eye on the slew of agriculture mergers in recent months: Dow Chemical Co. with DuPont Pioneer, Syngenta with ChemChina, PotashCorp with Agrium Inc., Monsanto with Bayer.
Farmers around the world are worried about how the pending mergers will influence the level of competition and variety among suppliers, with producers nervous about a rise in fertilizer, seed and pesticide prices.
But for Canadian canola farmers, White said, the biggest worry is the Bayer–Monsanto merger. The others "pale in comparison." Some 95 per cent of Canadian canola seeds are currently developed and sold by those two companies. If the merger is allowed to go through as is, there will be no competition within the Canadian canola seed market, White explained. That's a problem.
"We're very, very concerned," he said. "It's just too much."
Bayer's LibertyLink canola system covers about 50 per cent of Canada's canola acres, while Monsanto's Roundup Ready system covers some 45 per cent of the acres in Canada. "That's not an environment where there's choice, nor will it be an environment where there is any competition should that merger go ahead," White said.
The proposed $66-billion Bayer–Monsanto deal would see German pesticide and health-care company Bayer buy U.S. seed manufacturer Monsanto. The deal, which needs to be approved in more than 30 jurisdictions, comes after months of negotiations and is the largest all-cash deal on record.
If approved, the newly amalgamated company would control nearly a quarter of the world market for seeds and pesticides. Monsanto sales in Canada alone topped $600 million in 2015. Bayer expects to close the deal by the end of 2017.
While White insisted that Canadian growers are not opposed to the merger itself, he said Canadian regulators need to do something to "break up" the amount of market share Bayer will control in canola. "This deal is much bigger than canola in Canada. We don't have any concerns elsewhere around the globe, but here in Canada there is a major concern and our Canadian Competition Bureau has to do something about that. They have to force or make a condition that one of these lines has to be sold to a competitor. We just can't have 95 per cent of Canadian canola seed under one company."
White isn't the only person nervous about the proposed mergers' effect—particularly the Bayer–Monsanto deal. Canola farmers in Canada are currently saving about $1 billion a year because Monsanto and Bayer are competing against each other, according to University of Manitoba professor Derek Brewin.
"I think there's potential for farmers to see increased prices for some of the inputs," he said.
Brewin is a professor with the university's department of agribusiness and agricultural economics and has been watching the merger play out. "The Bayer–Monsanto deal is about not competing against each other," when it comes to Liberty and Roundup canola seeds, Brewin said, particularly since Bayer does not contract out the trait to other seed suppliers.
Thus, said Brewin, the Canadian Competition Bureau needs to ensure the companies are "forced" to keep sharing the trait with other seed suppliers and avoid the development of a monopoly.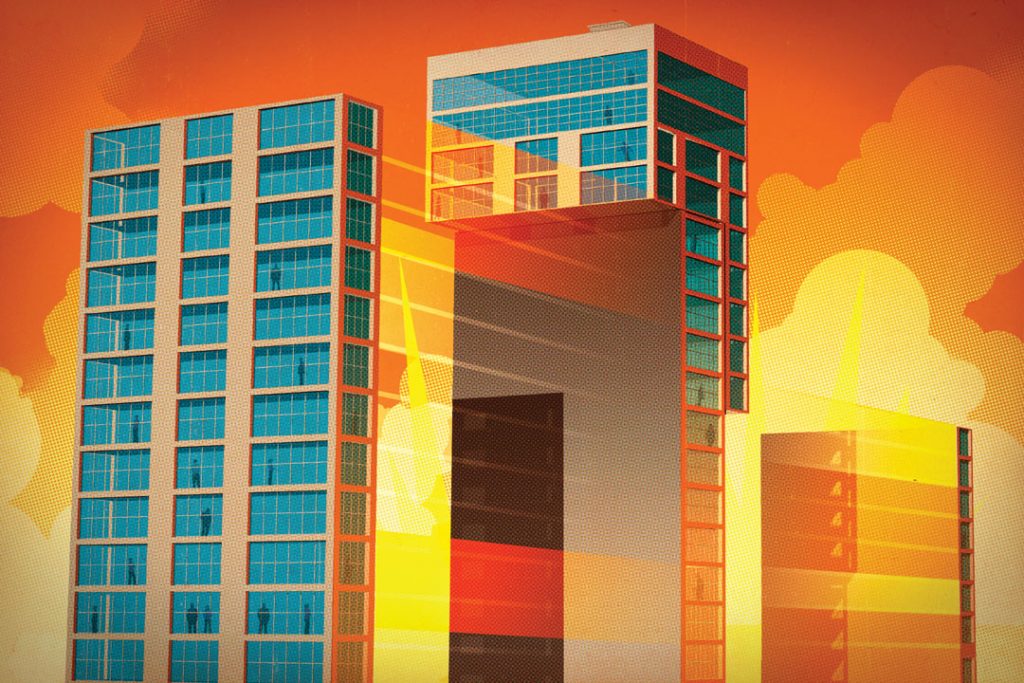 Still, there is the possibility of another "silver bullet" in terms of innovation, similar to Monsanto's Roundup herbicide development, depending on investment conditions. "I think there are potentials because you've got all this, this huge pool of biotechnology that is starting to be owned by a single firm, you could get some synergies that might create something very good for the sector," Brewin said.
However, a drop in competition that leads to higher costs, like increased seed costs, often prompts calls for regulations to protect farmers. Government, Brewin cautioned, must ensure any regulations do not scare away investment.
"I think you can be too draconian, force them to set prices and give them no return on their investments," he said. "You have to have some of the benefit going to the people who are making the innovations."
While the pending mergers have earned their spot in farmers' coffee chatter, they have yet to capture the attention of Canadian policy makers in Ottawa—at least compared to the attention the proposed sales and business marriages have generated south of the border.
The rapid-fire merger announcements prompted the U.S. Senate Judiciary Committee to hold a series of hearings in September 2016, where company executives from Dow and DuPont were asked to explain their thinking behind the mergers. The proposed merger was disclosed in December 2015 and would see the two companies merge with a combined market value of $122 billion, before splitting into three separate companies.
"It's important to analyze the impact that these contemporaneous deals will have on farmers and consumers," committee chair Charles Grassley said in a question-and-answer session online, where he insisted competition was a key driver of innovation. "We're talking about tremendous changes in an industry that would affect the farm-based economy in Iowa and the vitality of our rural communities," Grassley said—a vitality that extends beyond one harvest season.
"Trending concentration among five of the 'Big Six' biotech seed companies arguably would have a long-term impact on America's food security, affect the ability for family farmers to earn a living and even restructure a way of life in rural America," said Grassley.
DuPont Agriculture head James Collins insisted in testimony to the committee that the merger will not stifle innovation or competition. "It creates an American agriculture leader and strong global competitor capable of increasing productivity and profitability for U.S. farmers better than either company could alone," he told U.S. Senators. "Dow and DuPont both have strong positions in different parts of the agriculture inputs market, but each needs additional capabilities to compete effectively."
Over in Europe, Reuters reported in early November 2016 that antitrust regulators suspended their review of the deal for a second time because the companies had not provided the reviewers with requested information.
Here in Canada, concerns around the mergers have been more muted. The issue has not triggered committee study.
Investigations into major business mergers are the responsibility of the Canadian Competition Bureau. Under Canadian law, the bureau must be informed of any business sale or transaction where the target's assets in Canada or the revenues from sales exceed $86 million. The bureau must also be informed "when the combined Canadian assets or revenues of the parties and their respective affiliates in, from or into Canada exceed $400 million."
When asked, the agency confirmed an investigation into the Dow–DuPont merger was underway. The bureau could not say whether files had been requested for the other mergers, or when the reviews (which are also examined by the Commissioner of Competition) would be completed, because reviews are conducted confidentially.
It's not the first time world agriculture markets have seen a large succession of mergers. In the 1980s and early 1990s, a period sometimes referred to colloquially as "merger mania," several big-name agriculture companies joined forces as they tried to find their footing in a slumping global economy. Today's market conditions aren't exactly the same, but there are similarities.
"On the one hand, there are technological reasons that some people say are responsible for the earlier wave of mergers and perhaps are significant again in this wave of mergers," said the University of Waterloo's Jennifer Clapp, who's researching the rise of input costs in light of the mergers. She's also written several blog posts for Food Secure Canada.
"Firms were engineering certain kinds of chemicals for certain kinds of seeds, and it made sense for the chemical and seed companies to join together," Clapp said, largely because of patent protection. "There could be more of that going on," she added.
What's more likely the driver behind these mergers is the current financial market. Low interest rates, Clapp explained, are making it easier for companies facing pressure from their investors to borrow in order to buy up their competitors. Shareholders are worried about the bottom line because falling commodity prices mean farmers aren't buying as much product.
CEOs are being instructed to "make cost savings, do it any way you can—and buying out your rivals is one way of doing that," Clapp said.
If the trend from the 1990s repeats itself, Clapp said both farmers and consumers would see higher prices because a rise in farm input prices is often passed down to the consumer.
"All Canadians should be concerned about the move toward more concentration in the sector," she stressed.
However, Brewin argued that current market conditions also need to be considered. "There's already a scary level of concentration," particularly in the life science sector, he noted, that many in the industry have adjusted to.
Some mergers, he added, may even lead to positive developments—particularly on the innovation file. The proposed $43 billion ChemChina (China National Chemical Corp.) and Syngenta AG deal, for example, might provide the western world a bird's-eye view into China's fast-advancing biotechnology industry. "I think there are economies of scale, and economies of scale in that industry, that are going to make these big firms more competitive," said Brewin.
The Wall Street Journal has reported that the ChemChina–Syngenta deal is expected to be delayed until later this year, as European officials continue their review of the merger. The deal was expected to close by the end of 2016 and U.S. regulators have already given it their approval.
Another important factor in the debate surrounding these big-business mergers involves research affordability. These days, Brewin said, it's largely the big companies that can afford to fund researchers working on major advancements in the field. "I think there are scientists out there that come out with something groundbreaking, and the firm that would pay that groundbreaking researcher the most is one of the big guys.
"So, there's some small-firm activity that is doing something important, but sometimes the person that can capture the biggest benefit is the large life-science firm."
The Competition Bureau will closely scrutinize the innovation aspect of the deal, Clapp said. "They don't like mergers that could weaken innovation, because innovation is typically a good thing. It can help improve performance and reduce costs.
"My read is that, in many instances, the mergers are meant to save money … they're looking to cut costs. Any innovation that will happen will likely be within large-scale industrial solutions to food insecurity," she added, like genetically engineered crops, rather than small-scale agriculture products.
"We have to be very careful as we think about that," she said.