PART OF THE TEAM
RECOGNIZING THE MULTITUDE OF ROLES WOMEN PLAY IN AGRICULTURE
BY NATALIE NOBLE
Elaine Froese, a farm family coach and succession planner, has worked with farm families for more than 35 years. Her work takes her to the heart of agriculture and gives her the opportunity to see unique solutions to the ever-transitioning landscape of the farm. With so many farms reaching their succession point, this type of problem solving has never been more critical.
Froese referred to the unavoidable shift in demographics the ag industry is experiencing as the "tsunami of agriculture."
"Approximately 40 per cent of Canadian farms are at the succession planning stage," she said. "There are a lot of aging farmers—and also a lot of young farmers—who want to have clarity and certainty about their farm future," she said.
She spoke of a young client who farms with her sister on their father's farm. Froese asked their father what he appreciates most about his daughters farming with him. "He told me it's their individual and unique skill sets as well as their attention to detail," she said. "One daughter takes care of the books, while the other is the spraying operator. He's the kind of dad who embraces the idea of empowering the person best suited to the job."
Froese is especially passionate about increasing understanding around farm roles and who fills them, regardless of gender. "Both men and women can be farm operators or managers. Management does not always mean operating equipment," she said. "In some cases, it's managing the books, making financial decisions from a farm office and managing the farm with a computer, a smartphone and a pencil."
As women are stepping up to take on more roles in agriculture, Froese noted that the industry will need to better reflect this. "I've noticed, and others have too, that in too many cases women are still not being recognized for the skills they bring to the farm team," she said.
With these observations in mind, here are three women with different roles in the agriculture industry. Each showcases a unique perspective on the parts women play in ag, as demographic shifts suggest more women are taking on key responsibilities, both on and off the farm.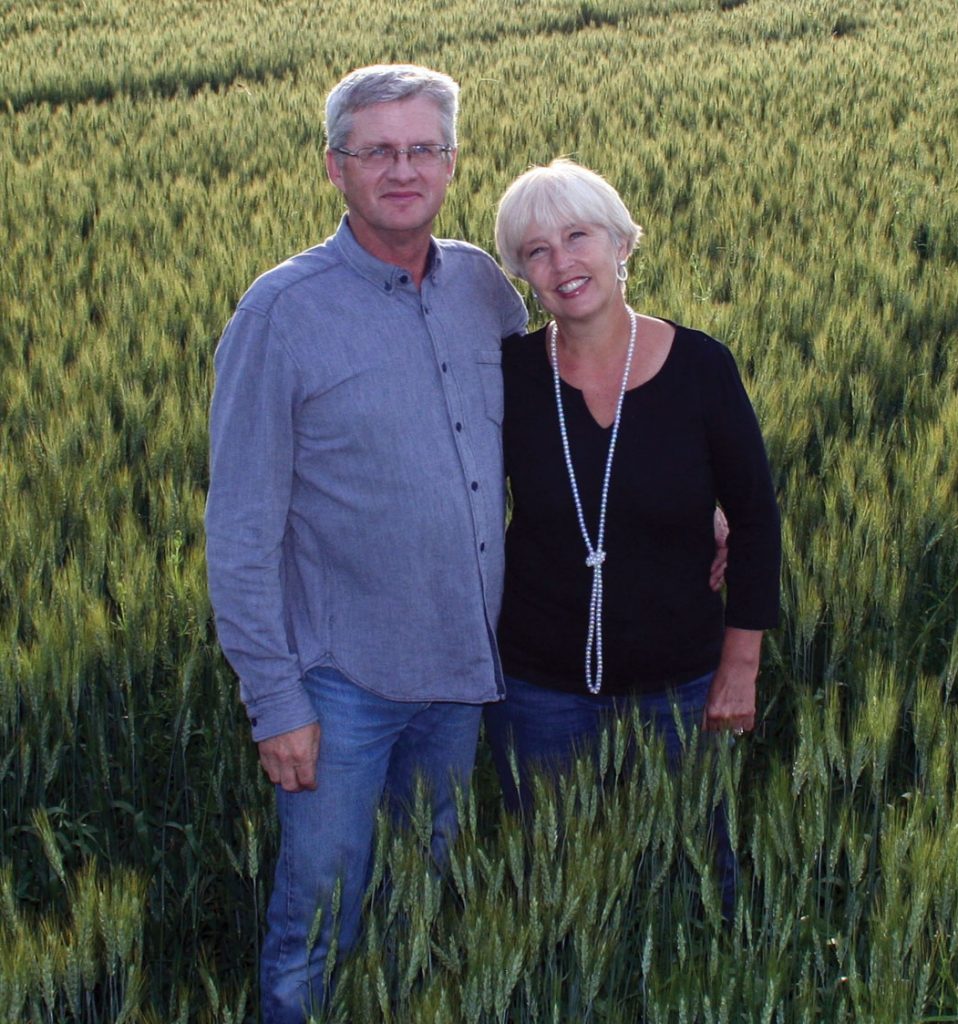 ALLISON AMMETER: THE SEASONS OF LIFE
Allison Ammeter believes that life happens in seasons that facilitate change in the roles we play. The mother, farmer, chair of Alberta Pulse Growers (APG) and wife of Michael Ammeter, who recently wrapped up his term as chair of Alberta Barley, is quite comfortable wearing many hats.
Alongside her husband, Ammeter grows 2,000 acres of grains, pulses and oilseeds southwest of Sylvan Lake. Stepping up as third-generation contributors to the family farm, the Ammeters have raised their family in the home Michael grew up in.
"I grew up on a farm and I married into a farm," she said. "I've lived a more traditional role. Part of this is that both my husband and I were raised in traditional families."
Surrounded all her life by women who were actively involved on the farm, Ammeter said it never occurred to her that anyone should be limited from any role.
She explained that her roles have evolved according to where she could best contribute. "When we were first married, it was the 1980s, a difficult economic time in farming," she said. "My wage was the best contribution I could make to the farm at that time. I worked off the farm in Red Deer until we had children."
For Ammeter, family has always been the top priority. This meant her primary role was at home, raising the kids while they were young. When their youngest obtained her driver's licence, Ammeter's time freed up and she was able to put her energies into working on the farm, assisting in numerous ways such as driving the combine during harvest, being the "gofer" running parts, and bookkeeping.
Once all her children became independent, she could also take on commission work. Initially an adviser with APG, she moved into the director role during her first year. At this time, she was also involved as a representative for Grain Growers of Canada (GGC) on behalf of APG, but she stepped down from this role in order to step up as the Canadian chair for the International Year of Pulses.
"I have a double chair role and it's been an amazing experience," she said. "I've learned so much, met so many great people, and I get the chance to have an impact in ag."
Ammeter said her ability to take on this work is partly because she is not the primary driver and equipment person on the farm. "I have more time for things than a lot of the other male chairs may have," she said. "This has worked in my favour and I'm able to do things others might not have the time for."
Reflecting on the part women play in the industry, Ammeter said recognition is an issue. "I'm not totally convinced that there are actually more women working in ag today, or if we're just more willing to acknowledge their contributions," she said.
She credits the strength of her grandmother and the example she set for her own success in the industry. "She taught school for about 40 years. I know that every penny she made kept the farm running," Ammeter said. "She also baked pies for the threshing crews before she left to teach in the morning and ensured the parts runs were done.
"She wasn't driving the tractor, but you cannot tell me she wasn't a valuable part of the farm," she added. "I also knew women growing up who milked the cows at the same time their husbands were doing everything else. We just didn't talk about them as much then. I think there's a current trend toward recognizing what women are really doing."
When asked about gender-related challenges in the workplace, Ammeter said not once has she felt she was treated differently because she is a woman. She said that in the boardroom at APG, respect is earned through opinions and ideas—no matter who they come from.
"The more diversity we can have on a board, the better," she said. "By this I mean male and female farmers, older and younger farmers, and bigger and smaller-scale producers. An ideal board uses the strengths of each person."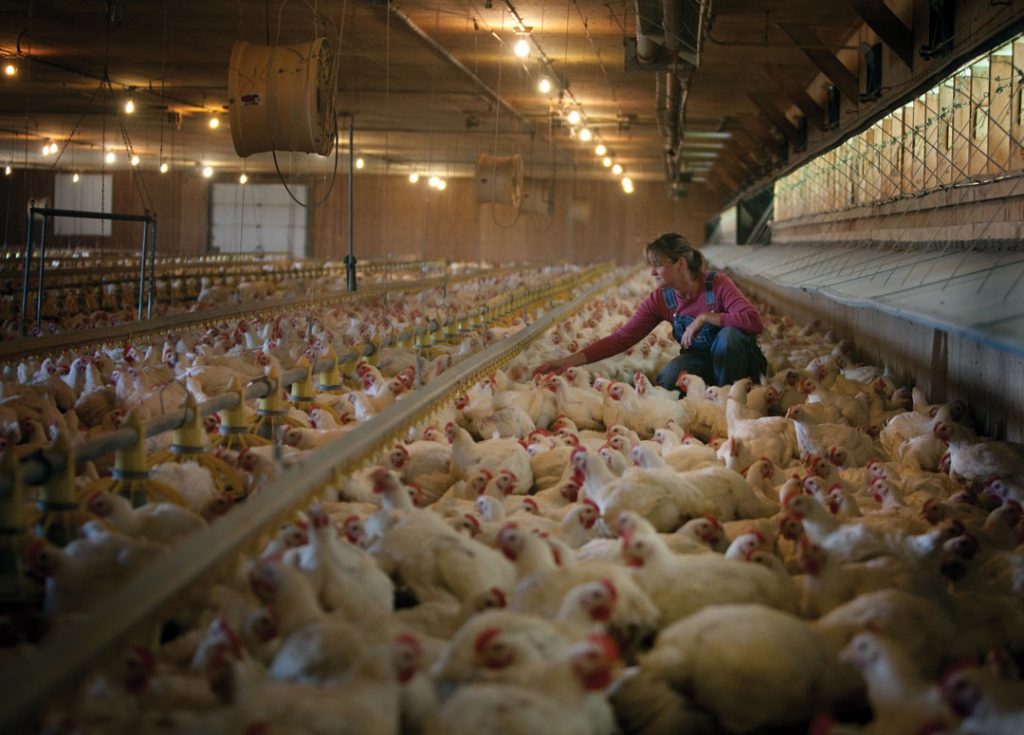 MAGGIE VAN CAMP: EMBRACING DIVERSITY
Maggie Van Camp's story showcases the unlimited ways roles in agriculture are constantly evolving, at times extensively and over a short period of time. When the mother, farm owner and senior editor at Country Guide magazine unexpectedly lost her husband, Brian, in 2013, she had to make adjustments that would secure the future of their farm, but also keep routines as normal as possible for her three teens.
"Brian and I were partners from the very beginning," she said. "In 2000, we quit our jobs in Winnipeg and headed home to Blackstock, ON, where Brian's family farms."
The pair originally purchased a small broiler farm they operated for five years. Van Camp took care of the chickens and raised the kids, while her husband worked nearby on his family's dairy farm. In 2005, they purchased the farm Van Camp lives on and operates today. In the period leading up to Brian's death, they built a new barn and expanded their business while Van Camp also worked at Country Guide.
Today, the 98-acre Van Camp farm grows a rotation of corn, wheat and soybeans. The main enterprise is the broiler operation that ships 25,000 broilers every 10 weeks.
"When Brian passed, we had 23,000 chickens in the barn and I did chores that day," Van Camp said. "It was a really chaotic event, of course, but for me it was important to be able to go and do chores—to do what I know how to do and do it every day."
In order to handle the necessary transitions on the farm and the affairs associated with losing her husband, Van Camp took a nine-month leave of absence from her position at Country Guide. "To be able to take that time, do all the paperwork and get my head in order to deal with everything, was a gift," she said.
When she returned to work at the magazine, Van Camp was determined to continue her role on the farm as well. "I tried to keep working with the chickens and see for myself if I could do it. I made it from fall to spring, and by then I was very tired," she said. "So I hired a local farmer to take over the day-to-day chores. That's where I'm at now and it's worked out exceptionally well."
Still, life continues to change. Van Camp's youngest daughter, 16, is her only child still living at home. Her 19-year-old son is at the University of Guelph studying human kinetics, and her eldest son is studying business at Fanshawe College.
Van Camp joked that she has worked in agriculture both on and off the farm "forever." She holds a degree in animal sciences from the University of Guelph and has worked as a journalist for 20 years, entirely in ag publishing.
A couple of years ago, when she was asked to prepare a presentation on the changing roles of women in ag, Van Camp had an insight that has since intrigued others in the industry. "On the way in to do this presentation, I thought, 'I'm not really a feminist. But I am a farminist,'" she said. "For me, this means promoting more diversity on our farms regardless of gender, age, marital status or culture. It's about not limiting anyone."
Van Camp said increasing diversity within agricultural roles is a development that is already occurring and gaining momentum. "It's happening today, but it's also already happened," she said. "The amount of diversity on our farms is rapidly changing and will continue to change over the next decade. We need to talk about how to adjust to and accommodate these changes, to promote and celebrate them. We need to embrace diversity—it makes strategic sense."
Members of the agriculture community need to put their preconceived notions away when it comes to the roles of women in the industry, she added. "We have to be thoughtful about how we refer to people and how we look at things like child care," she said. "We have to be thoughtful about who is taking on which roles in our farming organization. We need to consider that women can be leaders—in farming, within organizations and within agriculture as a whole."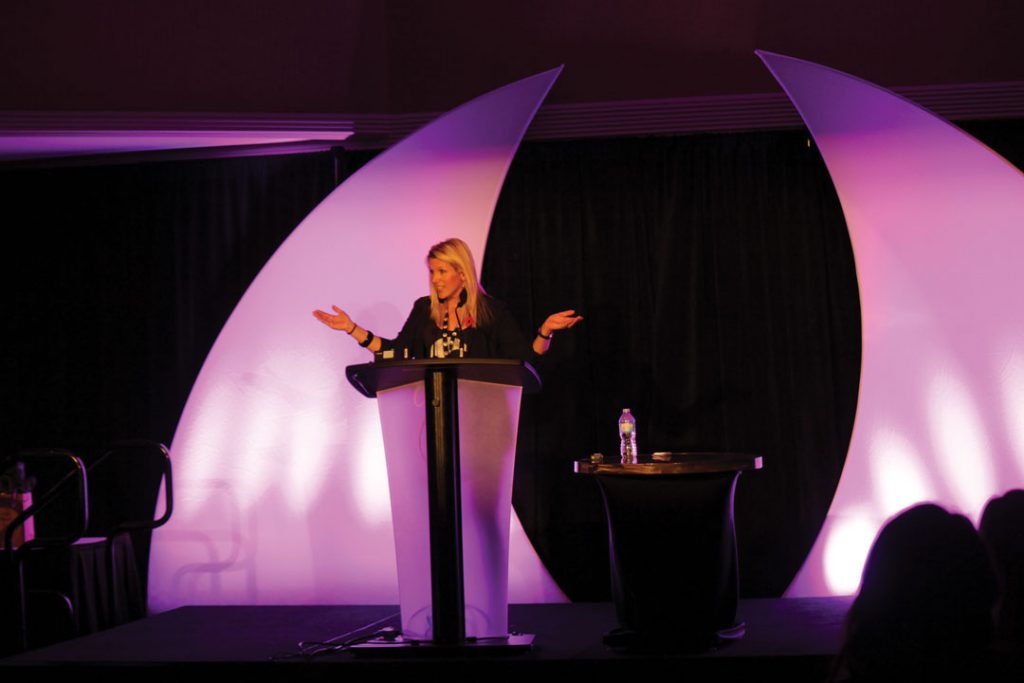 LACEY OWENS: CONNECTING WITH PASSION
Lacey Owens combines her talent for marketing with her passion for farming and has made a rewarding career of it. As an adviser at Global Ag Risk Solutions, marketing and communications professional at Emerge Ag Solutions and co-founder of Connect Ag with her husband, Matt, her roles reflect her passions.
"I identify with the fear of risk and the stress around it on the farm," she said. "I'm very passionate about farmers having plans in place to prepare for risks, mitigate them and potentially eliminate them altogether."
Her work at Connect Ag also furthers several causes close to Owens' heart. "We are in the process of launching a clothing brand with a purpose," she said. "Our goal is to educate and connect with consumers, as well as contribute an agriculture package to a farmer in a developing country for every item of clothing that we sell. Our mission is to connect through agriculture all across the world."
Closer to home, northeast of Chaplin, SK, is the fourth-generation farm where Owens grew up. The family operation seeds 10,000 acres of grain land and hosts a 260-head cow-calf cattle operation. From a young age, Owens helped out wherever she could.
At age 10, when her mother returned to work off the farm, Owens took over preparing meals for everyone on the farm, including her father, two older brothers and other family employees. She also worked with the animals and was a "gofer" before she could legally drive.
Although she has always been passionate about the farm, her two older siblings were able to fill the available roles there. "There wasn't enough for me to make a life there, so I went off the farm and found my own thing," she said. "I've come across a lot of women who can relate to this situation."
Through her work, Owens said she is seeing many women getting more involved in ag both on and off the farm, including daughters who are staying on the farm. "I've also seen this through the reps who visit Emerge Ag Solutions," she said. "The owners of the company talk about how it used to be basically all male sales reps. Now at least half of them are women.
"I go into meetings and I know I'm not going to be the only woman in the room, which was more common when I started out in the agriculture industry," she said.
According to Owens, not only are more women getting involved in ag, but those women are also finally being recognized for the tremendous amount of work they do in the industry.
"Where I really see change is in the recognition of farm women," she said. "Women have always been involved in various roles on the farm—driving the grain truck, running the combine and more. I feel like we're doing a better job of showcasing that than what was seen in the past. And I think women are becoming more trusted as having a part in the management of their family farms."
That being said, Owens added there are areas where the industry needs to do more work in order to adapt to today's changing demographics.
"I don't see enough female producers coming out to producer meetings," she said. "I think there is still a lack of comfort to come out and be a part of them."
While organizing events, she has experienced roadblocks with potential sponsors who still cannot see the value in targeting women as an audience. "They ask what they will gain by investing sponsorship dollars into women when they are not the decision makers on the farm," she said. "Because this is simply not true today, it's an area that we really need to grow into."
She added that businesses should be very careful about these kinds of assumptions because, "in many cases, women are making the management decisions, and they're really on point."
In light of these challenges, Owens feels hopeful that the ag industry will adapt to better recognize all of its players. "It boils down to increasing awareness," she said. "We certainly have come a long way in recognizing the different roles people play in this business. But there are areas where we still have a long way to go."