FOREIGN EXCHANGE
BY TREVOR BACQUE • PHOTO COURTESY OF ALBERTA WHEAT COMMISSION
Many farmers celebrate the end of a long growing season with a well-earned sunny getaway. For very different reasons, Canadian cereal breeders also frequently head south, or at least ship their breeding material to foreign locales. The work carried out in international destinations allows them to develop new high-quality crop varieties in a timely manner.
In a foreign exchange program of genetic material, government breeders have been able to speed up their process by 25 to 33 per cent thanks to strategic partnerships in various parts of the world. These include Argentina, Arizona, California, Chile and New Zealand.
Known as contra, or counter, growing seasons, Canadian cereal breeders send early progeny to various locations to be grown during another country's growing period, which is typically October to March. The two-for-one system helps bring varieties to market much faster.
WORLDWIDE WHEAT
A typical spring wheat variety will spend half its early life down in New Zealand under propagation at either Palmerston North on the North Island or at Lincoln, on the Canterbury Plains, on the South Island. Since 1997, wheat lines between F1 and F6 are accelerated with the additional growing season provided by the Kiwis.
Harpinder is an Agriculture and Agri-Food Canada wheat breeder in Lethbridge. He believes the exchanges are foundational to the efforts of Canadian breeders. "It saves time, labour and it becomes efficient in terms of total development time," said Randhawa. "For all the breeders either from Agriculture and Agri-Food Canada or from the universities, it's a very, very crucial part."
Once nursery trials are harvested in Canada in late September, a breeder will immediately gather the genetic material, package it up and send it down to New Zealand for its late October spring planting. The window has always been tight, and COVID-19 proved to be a serious challenge for everyone involved over the last couple of years. During the pandemic, New Zealand was arguably the most restricted country on Earth and Randhawa said that made everything extremely challenging, most notably the fact he and other Canadian breeders were not able to travel to see their lines perform in the field. Instead, they had to enlist the help of local breeders to make selections. This required a lot of trust, but they had no choice.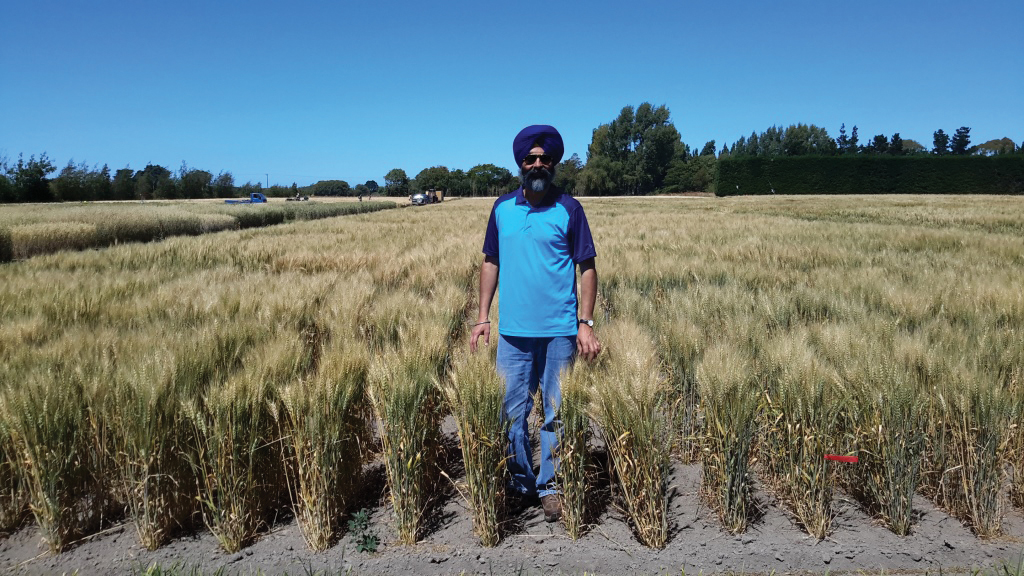 "We had to rely on local expertise," he said. "It cost us a lot of money because they have to hire somebody to do the local breeder selections for us. Obviously, the breeder, they know breeding, but they're not familiar with [Canadian] genetic material, so they don't know exactly what to look for, but, we had to do something. It was just a makeshift solution to get by and do something."
In addition to freight costs, scientists on both sides must deal with shipping delays. However, with COVID largely over, the process now runs more smoothly and is nearly back to its pre-pandemic state. This growing season, Randhawa believes he and his colleagues will be able to visit New Zealand by mid-February, if not earlier, to make selections; about a month later, the promising genetics will be returned to Canada.
The team in New Zealand have become rote masters at contra breeding. For them, it's simple. They plant, harvest and thresh and send back the genetics. They do not do any testing or analysis. At most, they will spray a fungicide or do some grain drying. In the case of spring wheat, for example, they will dry the grain down from between 14 and 18 per cent to less than 13 per cent. This is done in part to ensure moisture content won't affect future germination or cause spoilage in transit once the grain is bagged.
The New Zealand Institute for Plant and Food Research has long grown Western Canada's premier wheat varieties on a contra basis. This government Crown corporation carries out the work through CropSeed, a standalone company it owns. CropSeed also manages other work for its clients, such as small plot harvesting and seed cleaning for high value seed lines. According to Andy Hay, the company's science team leader for cereals and services, the terrain of his country is a strong match relative to many parts of Alberta and Western Canada as a whole. It's a natural fit as the geographic location for the contra growth of Canadian grains.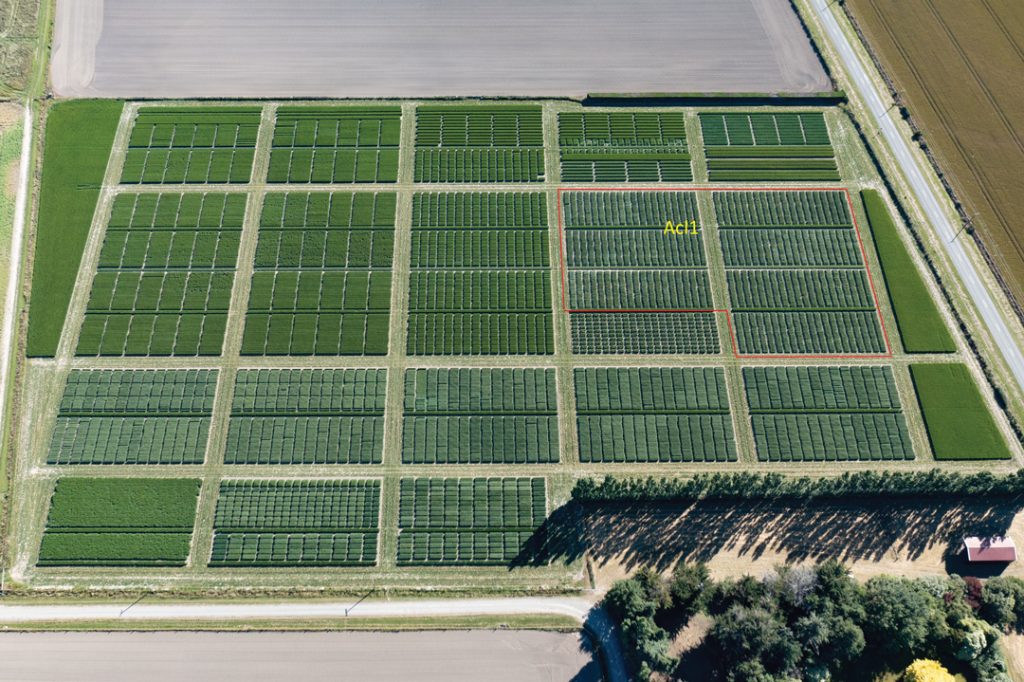 Palmerston North is a hotbed of agricultural activity and often is the country's top producing barley area. It's also home to a pair of New Zealand's biggest rivers, the Whanganui and the Manawatu. Its humid location is an ideal setting for cereal disease screening. The Canterbury Plains region is simply excellent for producing cereals and pulses and is well-known for its fertile soil. The Plains are composed of large, relatively flat land blocks in the shadow of the Southern Alps, making the area somewhat reminiscent of Alberta and the Rockies.
"We're very lucky here in New Zealand. We've got very good soils for crop indicator clients," said Hay. "Our yield potentials here are very high. We've got a limited amount of land but high yield potential. The Canterbury Plains is a very good growing area for cereals."
Hay is quick to point out the long-standing relationship many breeders have with New Zealand and said this is simply a testament to the strength of the programs established Down Under. "I think it's the integrity of the whole system is that it's a safe way to advance genetics in working with companies that know the importance of the crop and IP ownership and that they can send it down here," he said. "They know we're going to do a good job and give good quality seed back."
For Hay and his team, the last few years have also been a challenge on the New Zealand side. As a fee-for-service provider, client expectations for the job are always high. This can be a challenge as many factors are completely out of their hands.
"I think I've gone greyer and lost more hair," said Hay with a laugh as he recalled the last few growing years. "You treat it like your own material and you don't want to let down your clients. We try and produce the best seed you possibly can, and you're up against the weather and other things as well, but we've done this for a number of years now and so we've got a very good team here and they all know the importance of this material."
The areas where the seed is grown typically receive about 60 millimetres of rain each month and there are irrigated systems to serve as a top up for moisture in the event of a drier growing season. 
STATESIDE BARLEY
In another critical agreement that has lasted decades, Alberta barley is sent down to El Centro in California's Imperial Valley and grown in winter nurseries to speed up its breeding efforts. 
Field Crop Development Centre barley breeder Flavio Capettini has overseen provincial malt barley breeding for almost 10 years and calls the agreement critical to the success of the Alberta government's efforts, now managed by Olds College since January 2021.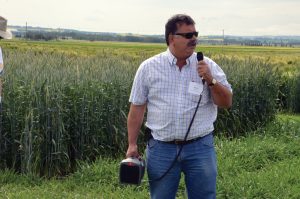 For barley, breeders used to send both F3 and F5 generations down to California. Today, they only send F3 and that saves at least one year in the breeding process, or about 15 per cent of the total time it takes a variety to come to market. The nursery is also used for strategic seed increases.
By cutting down on the 10- to 12-year process of producing a viable commercial crop variety, the agreement is good news for farmers because it saves time. "The most expensive trait in the breeding program is time," said Capettini. He added that when a variety has increased yield potential, but can't come to market in a timely manner, that is bad for everyone. "Every year that variety is delayed getting into farmers' fields, you multiply that … times all the area that barley has, and all the potential in the price of value, you can easily calculate how much money the system is losing."
The College's Field Crop Development Centre in Lacombe follows two systems to advance breeding generations during the off-season. Barley is domestically cultivated in growth rooms during the fall and winter, in addition to the field sites in summer. This can help speed up the breeding process. After an F1 barley is grown in the field or in a growth room, the resulting F2 is grown in the field. Later, F3-F4 breeding populations can be produced in a methodology called single seed descent in growth rooms used to advance generations. Alternatively, populations are shipped down to California for continued generational growth. Capettini continues to be grateful for the national and international alliances.
"You can't ever do science in isolation," he said. "You need a very important collaboration network. That has been historically one of the reasons why the barley varieties have been progressing during the years. That's the purpose of the collaboration. We help each other share germplasm and information."