SCUM OF THE EARTH
BY MADELEINE BAERG • PHOTOS COURTESY OF THE UNIVERSITY OF MINNESOTA
Long criticized for its irrigation-clogging, livestock-endangering, dugout-deoxygenating properties, lowly pond scum is in the midst of an image makeover.
Research carried out by teams at the University of Minnesota and the U.S. Agricultural Research Service indicates that, when applied to farm fields, cyanobacteria (blue-green algae) offer a host of agronomic and environmental benefits. It may serve as an organic alternative to synthetic fertilizer that can increase soil organic matter and aggregation, support microbial populations and more. Cyanobacteria also has potential as a renewable, carbon-sequestering soil inoculant.
"Cyanobacteria was identified 40 or 50 years ago as a natural source of nitrogen for rice, and some research was done in Southeast Asia, India and Russia," said Adriana Alvarez, the study's lead and PhD student at the University of Minnesota's Department of Bioproducts and Biosystems Engineering. "Here in North America, research [on cyanobacteria] has focused on biofuels and other applications but not so much on the agriculture aspect. We are excited about the potential for [its use in] agriculture.
Cyanobacteria's most obvious positive attribute is its ability to quickly absorb nitrogen during growth. It then slowly releases that nitrogen during decomposition. The study found soils treated with it had higher soluble nitrogen and phosphorus rates than untreated soils. In the team's greenhouse-scale study, now awaiting peer review, wheat plants produced equally as much yield whether soil was treated with a conventional rate of synthetic urea fertilizer or a mixture of cyanobacteria and urea.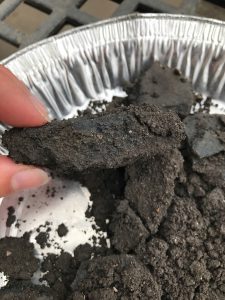 The study also indicated treated soils had higher rates of soluble organic carbon, known to support plant growth-stimulating soil microbes. As well, it was less prone to erosion because the algae improved clumping and formed a biological crust on the soil surface.
While the research confirms cyanobacteria holds promise for agriculture, the concept is far from commercialization. Researchers will first need to identify the best bacterial strains for the job, which in itself is a complex undertaking. These strains may eventually be tailored to specific crops and environmental conditions. Researchers must also determine how to scale up algal production and identify optimal application systems and rates. Though the microscopic algae lend themselves most obviously to fertigation, it may also prove possible to apply dried bacteria to farmland.
Researchers will also need to ensure the safety of bacterial application. While the specific cyanobacteria used by the research team is non-toxic, similar strains can produce significant levels of cyanotoxin. "We need more evaluation about what triggers that production, the residence time [of the toxin] in soil and the impact it might have on crops," said Alvarez.
The production of cyanobacteria for fertilization could dovetail well with additional applications, said Sharon Weyers, a USDA soil research scientist involved in the study. The algae could harvest nutrients from wastewater. As well, its oil content could be removed for bio-fuel production with the remaining nitrogen-rich biomass being applied to farm fields.
"You could consider it a way to close the loop," said Weyers. "In terms of carbon sequestration, you'd not only be taking up biomass and applying it to the land, you'd be mitigating climate change by fixing CO2 because you have to grow the algae. And, just as it's a way to mitigate climate change, it's also a way to mitigate water pollution."
In the long-run, said Alvarez, farmers might even grow their own cyanobacteria to diversify land use and maximize farm productivity. "There is a lot of promise in the future, but much work lies ahead."