SORE SPOTS
BY CULLEN BIRD • LEAD IMAGE COURTESY OF THE ORPHAN WELL ASSOCIATION
With oil prices in the gutter and its last boom a faded memory, the cleanup of inactive or orphan oil and gas wells has become a political concern in Alberta. The province has 91,000 inactive wells of varying age.
In good times, a well site lease can be a steady source of income for farmers. But if the well site operator goes bankrupt or ceases payment, the site they leave behind remains an eyesore and a sometimes-costly inconvenience for farmers. Sites can leak dangerous hydrogen sulfide gas or methane, a powerful greenhouse gas.
Alberta farmers do have options to address this fallout from the failing oil sector. If working with well site operators doesn't solve the problem, they can turn to the province's Site Rehabilitation Program (SRP) or the Orphan Well Association (OWA).
The OWA is industry funded, with a mandate to decommission and reclaim orphan oil and gas wells. This year the OWA is on track to decommission 2,000 orphan wells, with reclamation work to follow, said executive director Lars DePauw.
Out of the 2,400 orphan wells currently in the OWA's inventory, only 50 are classified as high-risk to human safety and health, said DePauw. However, all of those 50 sites have now been decommissioned.
In 2017, OWA received a $235 million interest-free loan from the province, a further $100 million loan this April and a $200 million loan from the federal government this summer. The loans have helped the OWA ramp up its well closure work.
"It's helpful to those individual landowners to get those sites cleaned up faster but it also provides fiscal stimulus and jobs to the economy in general," said DePauw.
The OWA's 2019 report states that on average it costs $29,000 to decommission a well and $25,000 to reclaim the site and restore it to usable condition. Alberta's SRP, funded by $1 billion from the federal government, provides grants to oilfield service providers to clean up and reclaim inactive well sites.
The provincial Farmers' Advocate Office provides help and assistance to farmers looking for information about their rights regarding well sites as well as the processes involved in addressing these sites. Farmers can apply to the Surface Rights Board for recovery of rental payments, among other services.
"I think people's best option if they're not getting paid, is followup with the Surface Rights Board," said DePauw.
The OWA deals exclusively with orphan wells. It can take years for a well site to be declared an orphan by the Alberta Energy Regulator, as it first has to go through a lengthy court-administered receivership process.
In June, the province announced a new liability framework to help address the problem of oil and gas wells licensed to defunct or bankrupt companies. It includes an expanded mandate for the OWA and new rules to ensure companies can meet their requirements before gaining regulatory approval.
As part of this new approach, the OWA now carries out orphan well rehabilitation in an "assembly line" fashion, completing all of one step in the remediation process in dozens of sites in one area before moving on to the next step. It takes longer for individual sites to be completed, said DePauw, but maximizes overall efficiency.
The problem of inactive or orphaned oil and gas wells has been building for a long time, said DePauw. "It doesn't need to be dealt with instantaneously, it can be dealt with over a number of years."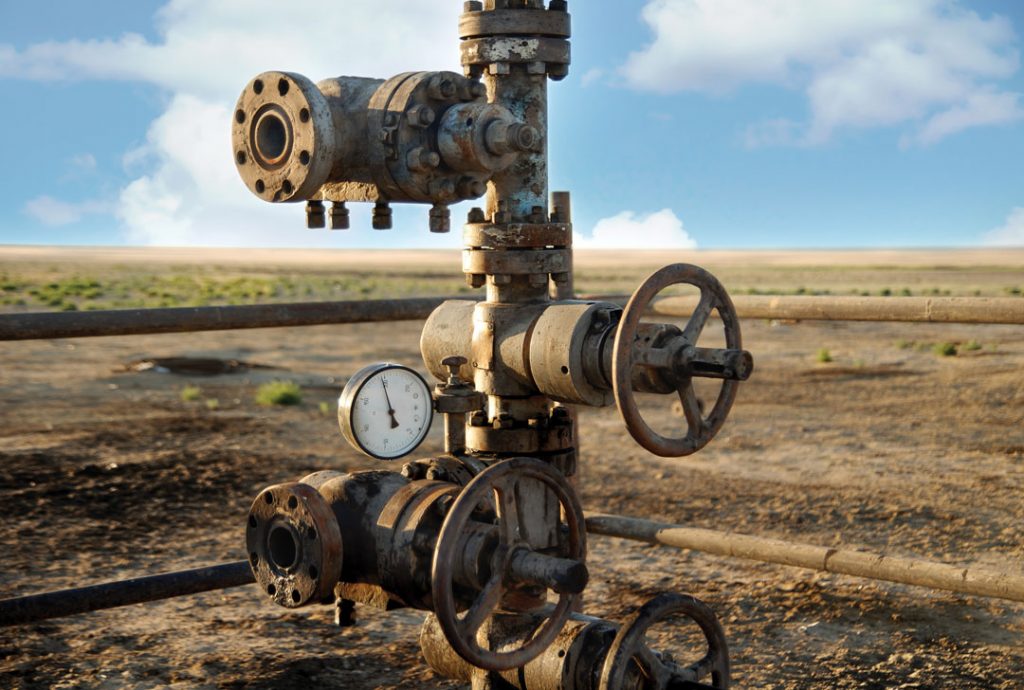 LEASE LESSONS
GrainsWest asked farmers about their experience with oil and gas operations on their land and what they've learned from their interactions with energy companies.
Clayton Quaschnick
Petroleum landman, farms grain near Hanna
Having oil and gas wells on his farm has been a mixed experience for Clayton Quaschnick. A petroleum landman by day and a grain farmer by night, he has 13 oil and gas wells on his property.
On the one hand, he has 11 natural gas wells that are well maintained and paid up by their operator, CNRL. On the other, he has two inactive oil wells, orphaned after the big operators in the region got out and sold their well sites to smaller companies.
"It seems like every time they sell the assets they go to a smaller, lesser-known company," said Quaschnick. "It was a little bit disappointing. It seemed like every time they sold to a different company the relationship got rockier." At the end, it wasn't a business relationship, but an "us versus them" situation, he said.
At one point, the lease payments for the oil wells just stopped coming. "We actually ended up receiving no communication," said Quaschnick. The phones had been disconnected at the company's office. He drove into town and found its office deserted. "It was just crickets."
The OWA reached out two years after the payments stopped, and began closure work on the two orphaned oil wells. Normally, it is nice to have the extra income from well site leases, which evens out annual farming income fluctuations, he said. "During the high activity times when it's favourable to work in this space, the relationships with farmers are good," he said. "It's unfortunate that it's being eroded by the operators that are left."
It's not fair for farmers and Albertans to be left on the hook for cleanup costs, he said. "I think there are quite a few companies that shouldn't be buying wells in the first place that are getting approval to buy them."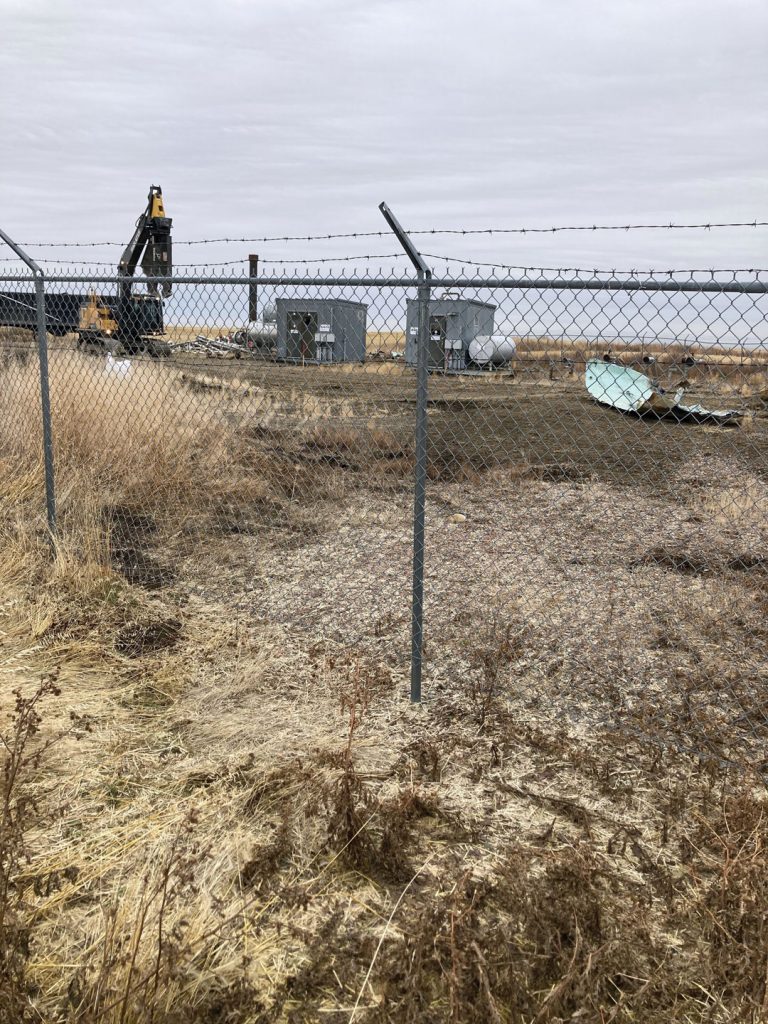 Roy Newman
Alberta Barley region 2 delegate, farms grain and cattle near Blackie
Roy Newman said hundreds of wells in the area around his farm, north of Blackie, have gone into receivership. Newman has 18 wells on his property. The OWA has stepped in to close some of them. "They're reclaiming a crazy number of wells in the area."
Compiling all the required documents for the OWA process to begin was a "paper nightmare," he said. His wife spent months getting the paperwork together. The process also required a lot of phone calls.
"It's government bureaucracy at its best, but I don't know how else you do it," said Newman. "We're lucky to be the first ones who got stung, because we're first on the list because we've been there the longest," he said. The crews have completed the "down hole" work and are now in the process of reclaiming the sites, he said. "At an exorbitant cost to the government; it makes me sick."
Newman said the hundreds of inactive wells have caused additional problems in the area, with thieves stripping pipes, solar panels and other equipment out of the sites.
The inactive wells have also made it harder for new would-be oil and gas site operators to do business. "There's a new little company that's trying again, because there is still oil and gas here," he said. But it's tough for new operators, because farmers in the area have become wary about new well sites, he added.
Newman said he thinks well site operators need to set aside money for remediation deposits before being allowed to drill. "You do have to look to the future. You make a mess, you clean it up."
Chris Allam
Farms wheat, canola, faba beans, oats, barley and hemp near Edmonton and in Thorhild County Well site operators, industry and government need to put more thought into proper land use, according to Chris Allam.
There is a handful of oil and gas wells located on his property, one of which is an orphan and another whose operator is nearly bankrupt and has stopped lease payments. The orphan well has not yet been decommissioned, said Allam.
"They get put where the oil company wants to put them," he said. Oil well operators should drill the sites near fence lines and on abandoned lots, not in the middle of farm fields, he believes. "It's a pain in the neck."
Alberta farmers will see a whole new set of issues with solar farms and wind farms, he added. "It's not just an oil and gas problem, it's farmland getting used for things it's not meant to be used for," he said. Such operations should be relegated to poorer fields, not prime farmland, he said.
Allam recommends that any farmer considering allowing a new well site on their property take the time to address their needs and concerns with the operator. This might include, for example, asking them to prevent the creation of sloughs.
"You know, clubroot's getting to be a big problem," he said, and added that farmers can make sure the well site operators' vehicles stay on their right of way and do not drive through cropped fields.
"They're going to do what's easiest for them," he said. However, if the farmer sits down and outlines the concerns they want addressed, "they're usually willing to work with you."
Crosby Cook
Drilling completions engineer, farms cattle, hay and grain in the Cremona and Sundre areas
It's been 10 years since Bonavista decommissioned and reclaimed its well site on the Cook family farm, and Crosby Cook said he would not hesitate to consider allowing a new site to be drilled.
Though Cook belongs to a farm family, his primary job includes approaching landowners with well site drilling proposals. There are risks to both the farmer and the oil well operator, he said.
"The landowner compensation is adequate in the structure that we have right now," he said. He also believes wells drilled today are better designed and better made than in the past.
"The long-term impact and the longerterm cleanup costs are significantly less than those older [wells]," he said. His real concern was the hazards posed by the province's older sites. "We still have lots to clean up. It's an old industry," he said.
Cook is unsure how the current regulatory system for the oil and gas industry can be improved, considering the cyclical nature of the sector. "I don't know how you build a formula that would accommodate the lows and highs but still allow the industry to move forward with capital projects."
Everyone is quick to reap the rewards of oil and gas leases and the spinoff jobs they create, but quickly forgets the good times those leases funded when the payments stop, Crosby said. "It comes down to, it's a provincial resource. I think the bottom line is the province is responsible for the long-term effects of this."
When asked how farmers and landowners could have confidence in new well sites if current sites were being left for the province to clean up with taxpayer money, Cook said he didn't have an answer.
Joe Ripley
Farms wheat, barley, canola, hay and cattle near Lethbridge
Joe Ripley and his family took matters into their own hands when a gas well on rented farm land went inactive for years.
Its access road crossed their property, and they got a little money from the well operator for that access. In 2004, the payments stopped, and they were left with a useless road across their land. "And nobody could track them down," he said of the well site operator.
Ripley estimated he and his family put in $1,000 worth of labour to take the access road out. Luckily, he owned an excavator he could use to complete the task.
Meanwhile, the well site itself was a nuisance on the rented land. "It was quite overgrown and quite an eyesore," said Ripley. "It just got to the point where nobody else was going to fix it."
In early October, contractors hired by the province's new Site Rehabilitation Program assessed the property and said they could decommission and reclaim the site. They dug below ground and capped the well, Ripley said. They told Ripley that there was the real risk the well would otherwise rust out and start leaking gas.
"We'd given up that anybody was going to care about this old abandoned well," he said.
"I always thought that people should have to put aside money for remediation. What happened to this remediation money? Because obviously we didn't see any of it, and the government didn't either."