ALBERTA CRAFT BEER GOES GLOBAL
BY IAN DOIG • LEAD PHOTO BY CASSIDY MCMAHON: A CONTAINER LOAD OF CRAFT BEER LEAVES INNER CITY BREWING BOUND FOR SWEDEN
Canadian beer is one of the best kept secrets in the world," said Michele Tse, who co-owns Far Out Exporters with her husband Don. "American, European and German beers are popular all over the world. Canadian beer just hasn't gotten out there yet." In December 2018, the couple set out to rectify this. Knocking on international doors with a list of high-quality, export-ready Alberta brews has helped them unlock market opportunities.
Don refers to himself as The Don of Beer, a good-natured brag of a title that is well earned. He is a frequently published beer writer and holds accreditation with the international Beer Judge Certification Program. In fact, he has taken notes on the flavour profiles of more than 23,000 beers. Michele is also a true beer afficionado and was the initial CEO of Craft Beer Importers Canada, which Don now operates. The suds-loving couple even take beer-themed vacations.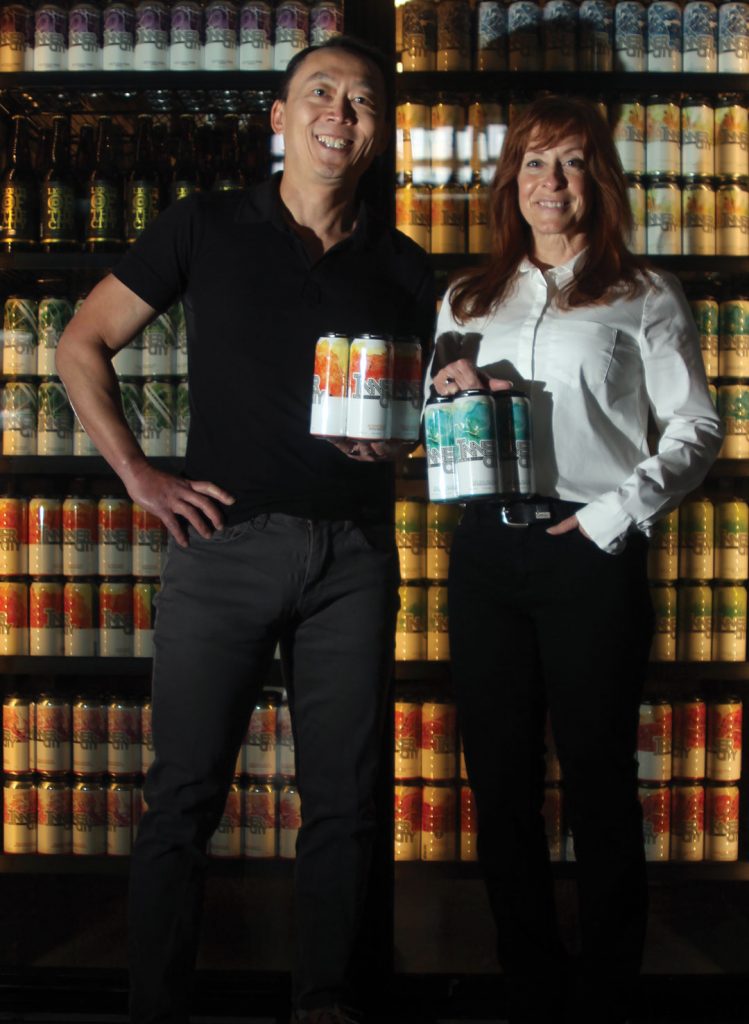 In recent years, Don mulled the launch of an export business to complement the import operation. In the Tses' travels on beer business and pleasure, they became aware of the scarcity of Canadian beer abroad. They also found Canuck craft brewers were willing to export but too busy with day-today operations to consider orchestrating international trade deals themselves.
They were coincidentally approached to create a beer business by two friends experienced in supply chain risk and management. The four launched Far Out. When revenue was slow to materialize, the friends amicably sold their stake to Jeff Orr, a co-founder of Calgary's Toolshed Brewing Company who had recently sold his interest in that business.
A veteran brewery operator and IT wizard, he joined Far Out in December 2019 and streamlined its databases and processes related to quotes and tenders. Able to speak the language of the brewers Far Out hoped to do business with, Orr helped bring a number of them on board.
As the COVID-19 pandemic took hold in early 2020, Far Out carried on discussions with prospective buyers. The pandemic has caused lingering uncertainty in trade, transport and retail marketing, but two ambitious businesses were eager to secure deals immediately. Far Out completed its first export deal with Phoenix Beer of Perth, Australia, and shipped a get-acquainted selection of 900 litres of Alberta craft beer, piggybacked on a partially full container being moved by a generous Singaporean contact.
The Canadian beer was well-received, and Phoenix ordered a full container shipment of various beers. In late December 2020, Far Out collaborated with Pacific Rim Distributors, a B.C. export company, to ship close to 35,000 cans of beer to Perth. Alberta breweries represented included Big Rock Brewery, Blindman Brewing, The Dandy Brewing Company, The Grizzly Paw Brewing Company, Toolshed, Troubled Monk, Village Brewery and more.
This deal illustrated important truths about the global craft beer marketplace. "We didn't think Australia would be a primary market for us," said Don. "Australia has lots of breweries and we thought the market would be well served and that emerging beer markets would be more interested."
Given its geographic isolation, beer imports to Australia often faced lengthy, unrefrigerated travel time and quality suffered noticeably. Though Australia's domestic industry is very competitive, its craft beer consumers crave the new products and tastes the global market offers but also demand freshness. In 2015, Phoenix struck a deal with California's Sierra Nevada to import its beer in refrigerated shipping containers. "That makes a hell of a difference to the quality of the beer," said Duane Rodgers, the company's head of procurement and inventory control. "It was like a floodgate opened. We could not keep enough beer on our shelves to satisfy the market."
While Phoenix delivers a continuous supply of Californian and German brands to Australia's biggest alcohol retailer, it has instituted a rotating global pre-order system for its bread-and-butter independent retail customers. Each month, a container imported from sources such as Belgium, Norway and Japan satisfies consumer demand for fresh, novel craft beer products. "We've become a one-stop shop for anyone wanting something from overseas," said Rodgers.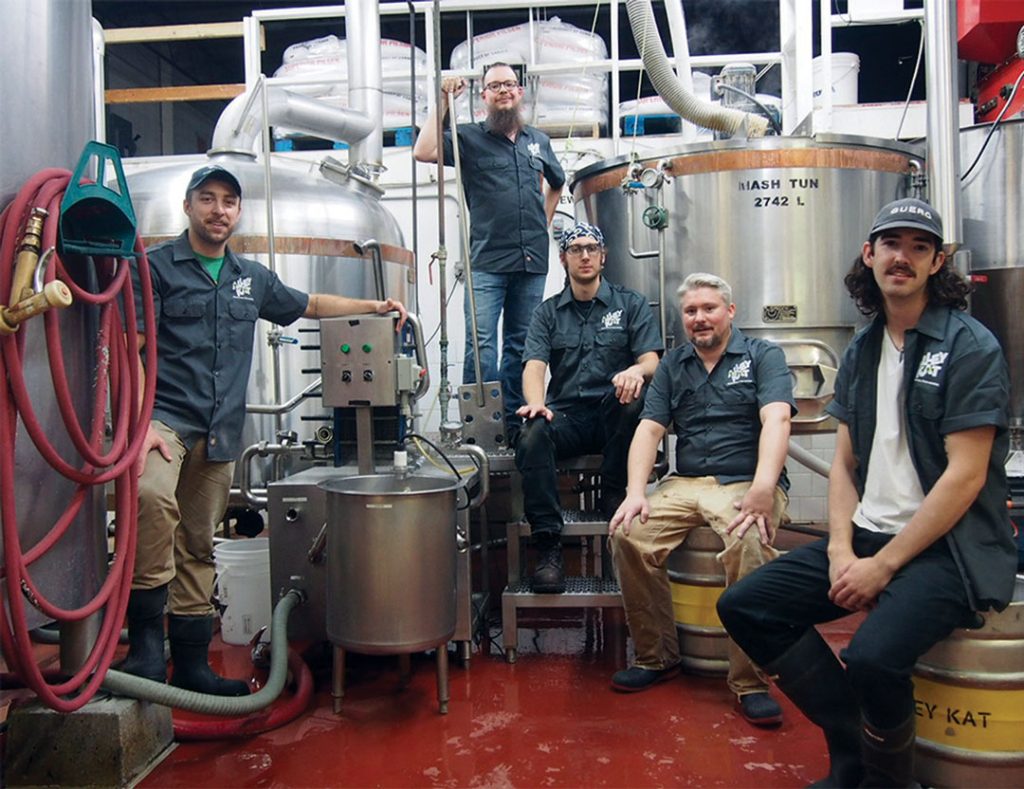 Far Out and its Canadian brewers are effectively auditioning for a regular slot in this rotation. "Are we searching for Canadian beer on an ongoing basis?" said Rodgers. "We're kind of not, but it's a way for us to keep the market fresh with new items that people are yearning for." If Canadian beer sells well, Phoenix will likely continue to purchase it every eight to 12 months with the potential of regular orders being placed by a major retailer.
Michele also connected with Swedish beer importer Wicked Wine. When it launched in 2004, Wicked Wine was among hundreds of Swedish wine importers. An early switch to craft beer put the importer in a virtually untapped market. The business has primarily imported beer from the United States, but was eager to handle Canadian brews.
Far Out co-operated with Wicked Wine, which submitted tenders to Systembolaget, Sweden's alcohol marketing monopoly. The organization had recently begun to request Canadian craft beer. For a three-container tender open to North American spring seasonal beers, Far Out went with Edmonton's Alley Kat Brewing RazzyKat raspberry sour and Calgary's Inner City Brewing Sunnyside XPA.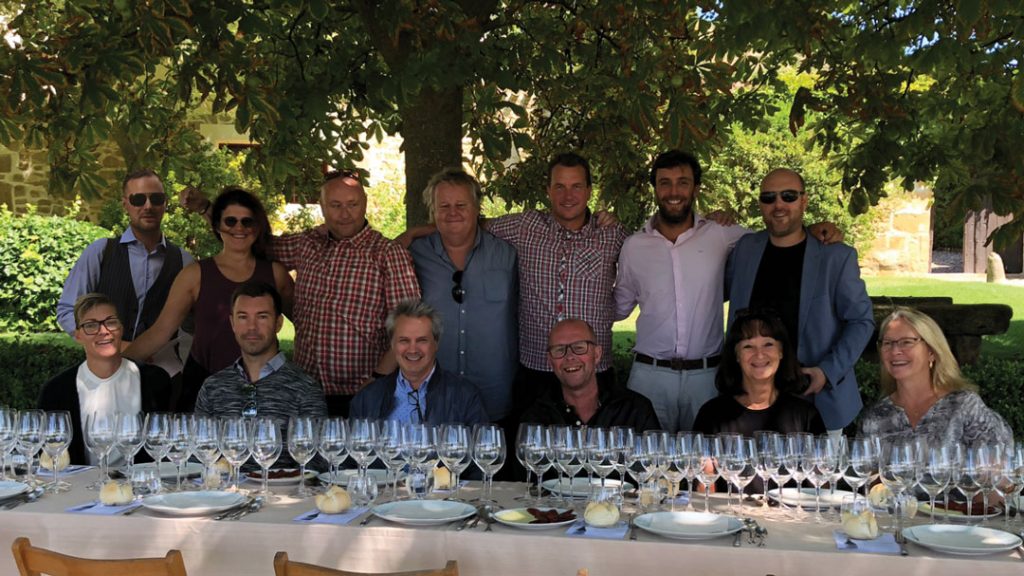 In part, the process is based on blind taste tests. "The really cool thing is, these Alberta breweries won in competition against breweries from across North America and took two of the three positions," said Don. In mid-December, containers full of canned beer departed the breweries, labels tweaked to conform with Swedish labelling requirements.
Trucked to the Port of Montreal, it then departed by boat for Stockholm. Though the bulk of the two Alberta container shipments will be purchased by the national monopoly for distribution to liquor outlets, a portion will be marketed to Wicked Wine's bar and restaurant clientele.
As in Australia, Far Out's initial shipments will open the door to further tenders and the possibility of year-round importation. "Swedish customers are looking for new beers all the time," said Staffan Pettersson, Wicked Wine product manager. "If Systembolaget continues to ask for Canadian craft beer, I'm sure the Canadian craft beer volume will increase."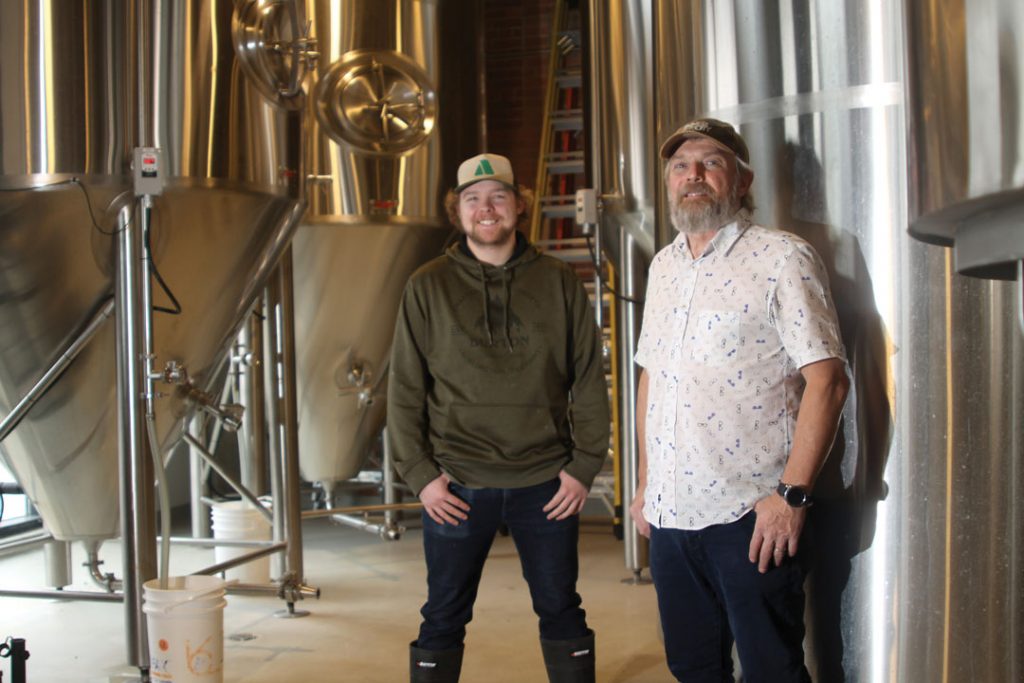 "We're super excited about this opportunity," said Doug Hamilton, co-founder and CEO of Inner City. Having commenced operation only recently in August 2018, the brewery won three Canadian Brewing Awards in 2020. Inner City employs Red Shed and Canada Malting products to produce 500,000 litres of beer annually. Its downtown taproom and brewery is configured to triple output on the fly.
Inner City staff were researching beer exportation when Hamilton contacted Far Out. "Now we're able to bid on other contracts that come through Far Out. We're looking for a great future for collaborations and sales abroad."
With 20 beers available in its taproom, Inner City regularly produces seasonal and experimental brews. Importing the occasional specialty malt from Germany, the brewer typically employs malt by Canada Malting and Origin Malting & Brewing.
Inner City also recently contracted Red Shed to produce a batch of AAC Connect malt to gauge its performance. This reflects the growing interest among brewers in utilizing new craft beer friendly varieties such as CDC Bow, CDC Fraser, Connect and Lowe to differentiate their products and strengthen sales. Of note to farmers, these varieties tend to yield more than four per cent higher than established varieties and exhibit improved disease resistance.
Head brewer Eli Horne said brewers, maltsters and farmers are naturally attuned to the differences between varieties, but craft beer consumers are also interested in barley varieties as well as malting and brewing techniques. "More and more, people want to know what type of malts were used and appreciate the flavours they impart."
Launched in 1993, Edmonton's Alley Kat Brewing Company is the fourth-oldest active brewery in Alberta and its many accolades include the 2019 Alberta Beer Awards brewery of the year. Alley Kat produces between 90,000 and 100,000 hectolitres of beer annually including six core beers, three seasonal brews, regular small-batch experiments and one-offs. The brewer purchases malt from Rahr, Country Malting and Red Shed.
"This is the first deal we've done with Far Out," said general manager Kent Kirkland. We hope to do further business with them and grow that export business." Like Inner City, Alley Kat is prepared to expand production. "The craft beer market is increasing in Alberta. We can see growth from that, but we're looking at other growth opportunities and exporting is one of them."
Rodgers said Australian craft beer consumers have made importation lucrative with their willingness to pay a little more for imports. Pettersson also said though the transport cost, which is shared between all parties, is high, the beer will sell at a reasonable price and a tidy profit in Sweden. Both emphasized the value of maintaining portfolios of interesting, well-curated craft beers.
It is just such Canadian craft beer gems the Tses will continue to introduce to global buyers. "Obviously, we're hoping to make money with this," said Don. "Genuinely, though, we think the industry will benefit for it."