AGRICULTURE BRACES FOR EFFECTS OF COVID-19 PANDEMIC
BY IAN DOIG • PHOTO COURTESY OF DEVIN HARTZLER
The farming industry is taking the COVID-19 pandemic seriously. Obviously, there's a lot riding on the continued good health of the farm community and the uninterrupted production of food.
Agricultural organizations are aggressively doing their part to maintain public health and safety as the global COVID-19 pandemic evolves. Ag commissions, advocacy groups, supply corporations, transport businesses and government departments are busily rolling out strategic plans that will see them through this uncertain time while maintaining their respective links in the farm economy and the global food supply chain.
While employees now work from home and meetings are being held by teleconference, the Alberta Wheat Commission (AWC) and Alberta Barley are releasing a weekly comprehensive COVID information analysis sheet.
https://mailchi.mp/albertawheat/covid-19_impactanalysis?e=16e2ab71bahttps://mailchi.mp/albertawheat/covid-19_impactanalysisno8-3933357?e=6a793be1e0
Leaders of the two commissions suggest the cloud of uncertainty caused by the COVID outbreak has brought the critical value of farming into focus. "Farmers are at the beginning of the food production value chain, but they're critical to it because without farmers, there is no food value chain," said Tom Steve, general manager of the two commissions.
With seeding less than two months away, grain farmers need to know the supply chain will function fluidly. Grain contracted into the system must continue to move in a timely fashion. "We're getting assurances from the railways and the grain companies that's going to be the case," Steve said. Farmers need the resulting cashflow to pay their lines of credit to purchase seed, fertilizer and crop protection products and get the 2020 crop in the soil.
These components rely on efficient distribution systems. An understanding of how these will operate under pandemic conditions is slowly coming clear. "There are a lot of moving parts and there's a very narrow window to get all of that completed by roughly the end of May when you'd want to have the crop in the ground," said Steve. "We seem to have some assurances of that pipeline remaining open."
The COVID situation comes on the heels of multiple grain transport slowdowns caused by the CN rail strike, weather-related slowdowns and rail blockades. In recent weeks, CN has worked hard to move the resulting backlog that has limited its space for new grain intake and it may take two or three more months to fully clear.
"If there's a glimmer of hope, it's that the rail system has been moving a lot better in recent weeks," said Steve. "The grain that is sold is getting to market and the prices are not catastrophically low."
Though there has been an overall decline in grain prices, he said, the basis levels are tightening up. This means farmers get a bigger share of the value of their crop. "Wheat prices are not a windfall, but they're better than they have been," he said. Some grain companies and processors are restricting personal contact at the elevators and interacting with clients by phone and email, which does complicate the process, but grain is moving.
"Farmers are delivering a lot of wheat into the system now to get head of that spring thaw and potential road bans," said Steve. "If farmers do have an opportunity to deliver more grain and convert it into cash in coming weeks, that will be positive." With grain delivered, farmers will be better able to concentrate on seeding plans.
Alberta Agriculture and Forestry (AF) stated its commitment to maintaining the transport system. "We are taking COVID-19 extremely seriously, working closely with our federal and provincial counterparts and acting quickly to minimize risk and keep Albertans safe," said Adrienne South, AF press secretary. "At this time, supply chains are stable and the border closure does not affect the import or export of goods or those who transport them."
Intentions are good across the industry, Steve said, but noted there is uncertainty about whether or not further restrictions will be placed on what farmers can and cannot do. For instance, Agriculture Financial Services Corporation (AFSC) must clear a tremendous volume of crop insurance claims as 11 per cent of last year's crop remains in the field.
"We need assurances that is going to work efficiently, so those claims can be adjusted and farmers can either dispose of the crop that's a write-off or market it in the spring and be able to seed the crop on that same land. That also has an impact on farmer cash flow if they're getting an insurance payment."
"AFSC programs will continue to support producers during this unprecedented time," said South. "We commend the actions they are taking as well to keep staff and clients safe." Though AFSC offices remain open, rather than visiting in person, clients are encouraged to log into AFSC Connect to conduct a number of lending and insurance transactions online. As well, the AFSC Client Service Centre and designated client contact people can be reached by phone or email.
"Additionally, we've asked the federal government to increase the flexibility for farmers participating in Business Risk Management Programs, and we would like to see less restrictive access to capital for processors," said South.
On March 19, the federal government also announced it would augment farm financial support for agriculture. Prime Minister Justin Trudeau said "for farmers and our primary food producers we will boost Farm Credit Canada," though no details were given.
"We haven't seen how that comes down to the farmer," said Dave Bishop, Barons area farmer and Alberta Barley chair. "What does that mean to me? I don't know yet." Though he said details are needed, he is encouraged that various financial institutions have suggested they will allow farmers to delay mortgage and loan payments.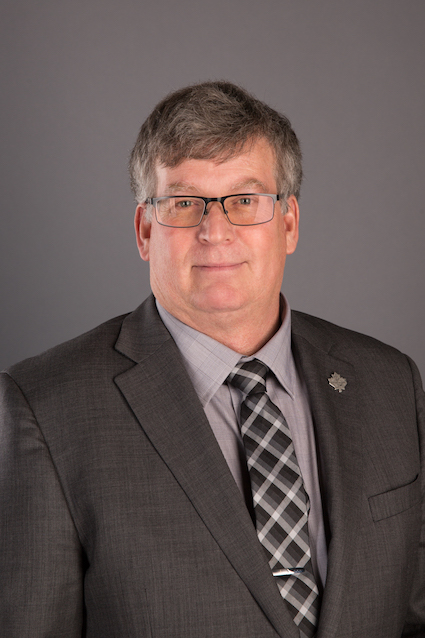 "It's the unknown that's most worrisome," said Dave Bishop, Alberta Barley chair. "It's another situation where farmers have no control."
Bishop said disruption of the supply chain is a big worry for farmers. While remaining as isolated as possible, he has scheduled early on-farm delivery of fertilizer, chemicals and seed. "I'm getting a lot of my spring inputs in earlier than normal just in case something happens," he said. "It helps out the input suppliers, too." He added suppliers are readying a greater than usual volume of stock with the intent to deliver it sooner than later to mitigate problems that may develop. Importantly, suppliers are dutifully practicing social distancing when making deliveries he said.
In an encouraging March 17 press release, Fertilizer Canada president and CEO Garth Whyte said supplies of fertilizer continue to move across the country. "Our member companies are implementing COVID-19 contingency plans at manufacturing plants, storage terminals and agri-retail outlets across the country to protect employees and the public and to ensure farmers get the fertilizer they need in time for seeding."
"It's the unknown that's most worrisome," said Bishop. "We don't know what's going to happen down the road with this pandemic. It does add another layer of stress. It's another situation where farmers have no control."
"We're pretty lucky because we're pretty well established, so we can absorb some of this," said Bishop of his own farm. "I worry about young farmers just starting to build their business. They can't afford too many hits before they get into big trouble."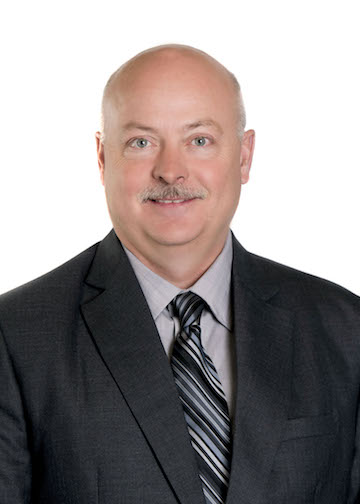 "We have to remember to change our behaviour to remain safe. It's hard enough to replace an employee, but it's even harder to replace me," said Todd Hames, Alberta Wheat Commission chair.
"No one's generally too hard up yet, but my real concern is when does this peak?" said Todd Hames, AWC chair. The Marwayne area farmer echoed Bishop's concern that agricultural systems may become less efficient should employees be quarantined with COVID infection. While supply chains may be slowed, it may also become harder to get machinery serviced in a timely way, and for livestock farmers, veterinary service could be affected. And though it is now fully operational, Hames worries about potential grain shipping interruption at the Port of Vancouver. "I know that keeping food moving in the world is going to be a priority, but there are going to be blips."
The pandemic also threatens the farm labour force, and it is unknown how the ebb and flow of the outbreak will align with seeding. "If a staff member of mine or a family member gets sick, what happens then, when I just started seeding yesterday?" said Hames.
"We recognize that a stable labour supply is essential for farmers, and negotiations are underway to extend work visas for temporary foreign workers who are already in Alberta," said AF's South. "We are also working to classify food production and processing as an essential service."
Bishop said COVID-related employment issues will be a nuisance for the grain sector, while more labour-intensive operations such as fruit, vegetables and horticulture will be harder hit. For those employing foreign workers in all sectors, he speculates that incoming labourers may face a two-week isolation period.
Hames encouraged farmers to plan for possible staffing interruptions by getting supplies in early and locating potential replacements should employees fall ill or become quarantined. He also emphasized the necessity of avoiding COVID infection.
Though most farmers live in relative isolation, they're not immune to the disease. "We've got to look after our own health and that of our families and our employees," said Hames. "That has to come first. We have to remember to change our behaviour to remain safe. It's hard enough to replace an employee, but it's even harder to replace me."
"This is uncharted territory for us, but the ag industry is extremely resilient," said Steve. In fact, the sector may fare better than others. He is encouraged by the commitment of supply chain representatives to maintaining normal operations. As well, the stock market is desperately depressed, but grain prices, while down, have not suffered quite the same impact. "When we come out of this, there's a lot of upside potential in commodity markets just because there's that demand there," he said.
"Ultimately, we're going to come out of this pandemic, and the world still needs to eat."