COVID TRANSMISSIONS
BY IAN DOIG
As the COVID-19 pandemic continues to unfold, farmers are feeling a mix of anxiety and uncertainty just as urban Albertans are. However, there is an emerging confidence that the ag supply chain will hold up.
"There is a bit of nervousness about suppliers and staff—making sure everybody stays healthy and making sure you can get the products you need when you need them," said Greg Sears. Alberta Wheat Commission region 5 director, he farms wheat, barley, canola and field peas in the Sexsmith area of Peace Country. As of March 25, he estimated seeding in his area was four to six weeks away. Despite sharing universal concerns about health and safety, his outlook is not entirely gloomy. "It's mixed. We have sort of an optimism that the farm is going to be a place for us to isolate, keep our distance from people and still get things done."
Getting it done while dodging the virus will require heightened planning for farmers, he said. This will include having a contingency plan for labour. Sears typically has two or three people in the field, but with the possibility one or more may fall ill, he said he will line up alternative workers, possibly including his two children. One in high school, the other in university, he said they both have time on their hands due to school closures.
"First of all, I'm making sure I have as many of my inputs at home and readily available to me as possible. And also, I'm making sure I get my seed and fertilizer and everything on the farm so that I don't have to interact with suppliers in the busy time." Because suppliers are not particularly busy now, this is a good time to make pickups while easily maintaining
physical distance from others. "When we get into the rush of spring and there's lineups for fertilizer and things like that, it will be a little more difficult to keep your distance," said Sears.
"All the suppliers are doing their best to meet their needs for the health and safety of their staff while keeping their customers supplied, but it's going to slow things down for sure," he added.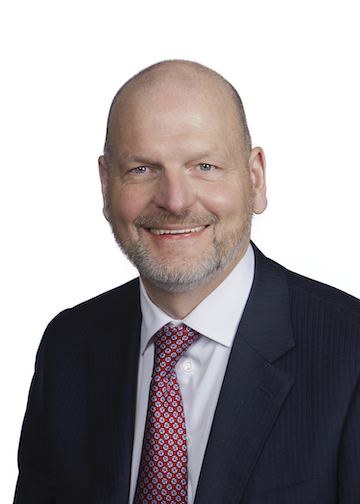 "You could argue there's nothing more important to the Alberta economy, maybe the North American economy right now, than ensuring an orderly spring planting season," said UFA's Scott Bolton.
One such supplier, United Farmers of Alberta Co-operative (UFA) has implemented preventative measures against virus transmission and developed a contingency plan that will keep its business operations up and running should workers fall ill.
On March 20, UFA president and CEO Scott Bolton took part in a roundtable conference call between supply chain members, Premier Jason Kenney and Agriculture and Forestry Minister Devin Dreeshen. "I came away with the sense the government appreciates the significance of the sector, but they've got an awful lot on their plate," said Bolton. Suppliers received a commitment the government will keep the dialogue going and that their input would be fully considered.
Bolton said it's critically important the ag supply chain takes action against the spread of COVID-19. "We are fundamentally an essential service, and we're about to enter the most important period in the agricultural cycle. All links in the supply chain have to be doing their part to take action." He said suppliers and farm customers have already shown an impressive ability to share information and suppliers are sharing plans and best practices with each other. "Communicate, communicate, communicate is the mantra of the day," said Bolton.
For everyone's safety, Bolton advised farmers and supply chain personnel to follow government advice on social distancing and self-isolation. Responding appropriately while maintaining operations is of utmost importance, as shutting down is not an option for the agriculture sector. "You could argue there's nothing more important to the Alberta economy, maybe the North American economy right now, than ensuring an orderly spring planting season," said Bolton. "And for that, you need the entire supply chain working, and for that, you need an appropriate response to this pandemic."
Bolton asked farmers for their patience and said he understands this is a stressful time of year. "But the supply chain that's going to service you, provide the product you need, is working around the clock, literally. Our frontline teams are incredibly dedicated and working hard. The big stuff we need, starting with diesel fuel, is in good supply. The supply chain is functioning and your product will be there."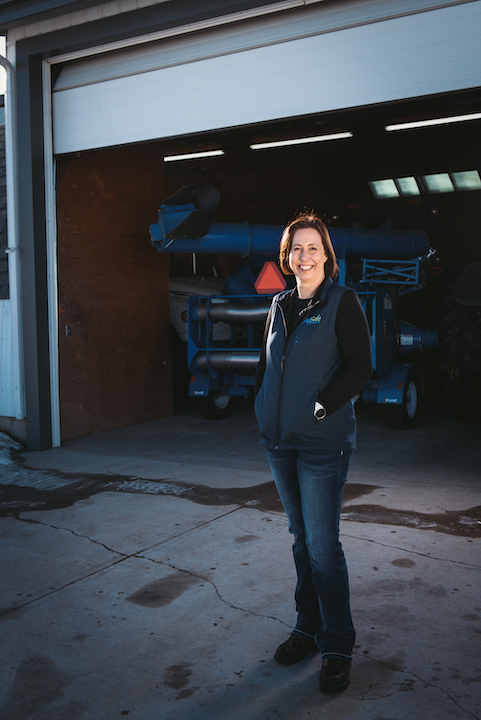 "The more we can social distance and effectively get our work done, the better and safer it is for everybody," said Jody Wacowich of Alberta AgSafe.
Jody Wacowich, AgSafe Alberta executive director, suggested farmers treat the dangers associated with COVID as they would typically manage farm hazards. "You want to identify ways you can eliminate the risk altogether," she said. For instance, can workers be isolated to limit the chance of contracting the virus? This might be done with administrative adjustments such as staggering worker shifts and lunch breaks. Where coming into contact with others is unavoidable, personal protective equipment such as masks and gloves can be used.
The most important thing farmers should keep in mind when planning their response to the pandemic is keeping their people safe so they can continue to do the things that need to get done on the farm. "The more we can social distance and effectively get our work done, the better and safer it is for everybody," said Wacowich. "We certainly don't want to see harms that come down with the COVID virus that create significant challenges for feeding animals or getting seeds in the ground."
Wacowich suggested a number of online resources farmers can consult in planning their operational response to the COVID crisis.
AgSafeBC emergency planning resources: click on "Coronavirus"
https://agsafebc.ca/tools/emergency-planning-resources/
Canadian Agricultural Human Resources Council (CAHRC) information and tips on COVID-19
https://cahrc-ccrha.ca/programs/emerging-agriworkforce-issues/information-and-updates-coronavirus-covid-19#
CAHRC "Tips for managing COVID in the ag industry"
https://mailchi.mp/415fe4140950/emerging-labour-issues-special-update-for-cahrc-partners-fall-5197665?e=47d05ede7f&mc_cid=eb4bec95c6&mc_eid=e2fff27bde
AgriSafe Network webinar: click on AgriSafe Learning Lab COVID resource links
Sears suspects farmers are taking the crisis just as seriously as the rest of the population. Though the pandemic may seem quite distant from the farm, a trip to town for supplies brought the situation into perspective for him and the tension caused by the situation hit  home. "You still run into the odd person, whether they're conspiracy theorists or out of touch, and you do have to remind people in the grocery lineup to just make a little more space."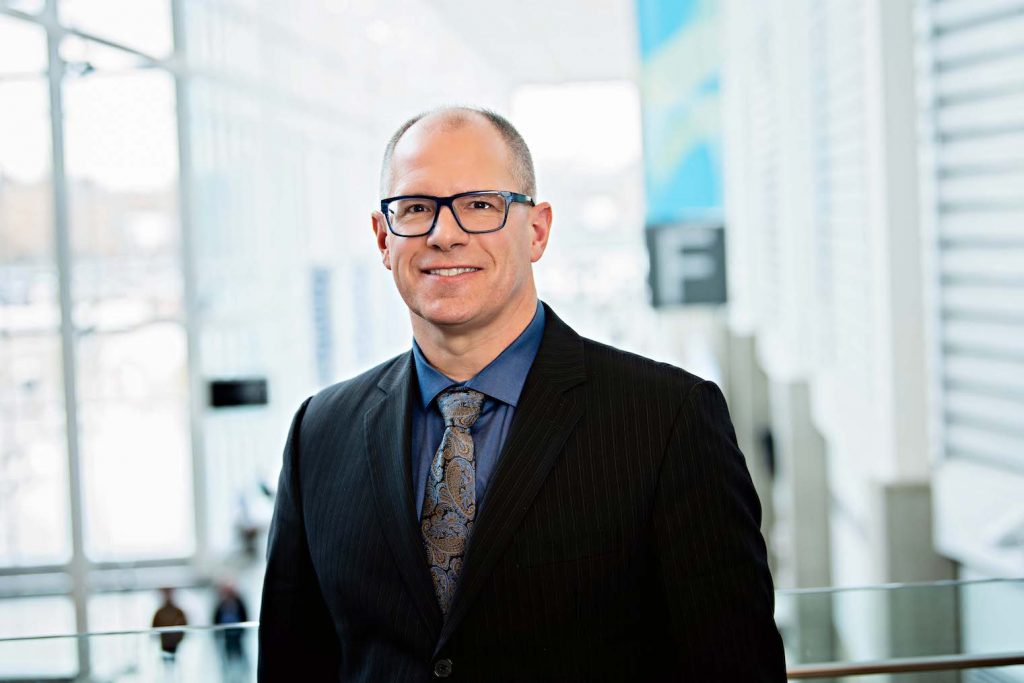 "The critical thing is that we don't put a lot of time pressure on ourselves or our suppliers," said farmer and AWC director Greg Sears. "It comes down to planning."
He is confident the ag supply chain will continue to function adequately and farmers will be able to carry on with field work, though it will certainly not be business as usual. He suggested farmers can help to minimize some of the stress the system will experience. "I think we're going to be able to manage, but the critical thing is that we don't put a lot of time pressure on ourselves or our suppliers. It comes down to planning. Making sure that we understand what we're going to do and when we're going to do it rather than, 'Oh, I'm going to spray, I better go pick up some chemical today.'" This will help ensure products remain available as farmers need them.
Sears commends suppliers for putting out regular communications on their operational statuses and their attention to protecting staff and customers. At elevators, for instance, communication is being done over the radio and through glass. "As long as we are all cooperating and making sure we accommodate each other's needs, I think things will work out OK," he said.
It's a strange and unsettling time to highlight the positive, but farmers now have a heightened sense of purpose to distract from the doom and gloom of the pandemic. Farming is not a discretionary industry; the world needs food, and farmers will grow it as they always do.