THE POLITICS OF AGRICULTURE
GrainsWest quizzed Agriculture Minister Gerry Ritz, Liberal agriculture critic Mark Eyking and NDP agriculture critic Malcolm Allen about their positions on a variety of issues that are important to farmers. Here are their responses.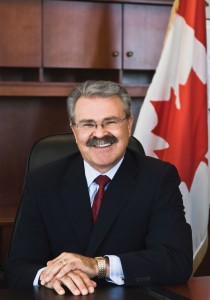 GERRY RITZ – MINISTER OF AGRICULTURE
GM Crops and GMO Labelling
"That's totally unnecessary. Everything goes through an extremely stringent process by Health Canada. To talk about mandatory labeling, especially as the NDP have talked about, is redundant."
"It serves no purpose. There's nothing that shows that GM foods are less than nutritious. They're far more energy efficient."
Neonics and Ontario's Neonics Restrictions
"We would never be heavy-handed and mandate that kind of thing."
"There's no scientific, peer reviewed study that says neonics is the culprit. It might be any number of things. It's a bit of a straw man that the government of Ontario has taken up."
From a March 28, 2015 release: "Our government took decisive action to protect Canada's farmers, our economy and our international reputation as a reliable exporter. The order in council has done its job and can be reinstated if required. Our Government will continue to monitor performance and encourages the full supply chain to be more collaborative in the long run."
Temporary Foreign Workers
In reference to the $275 to $1,000 jump to have a labour-market impact assessment performed: "It costs a little more to bring a person in."
In reference to labour shortage: "There's ways around it," such as the "Express Entry Program," started in collaboration with the former Progressive Conservative government in Alberta.
"There's a lot more varieties getting to market faster. We're seeing a lot of investment offshore. Canada's an incubator for new varieties."
Government Assistance Programs and Cuts to Business Risk Management
"There's constantly assessments being done on the risk management suite."
"We need this to be bigger and better, but we have to look after taxpayers' treasury as well."
"In the last two to three years, net income is at new levels. It means the marketplace is working."
Future of Cereal Breeding
"I think we'll see a lot more collaborative work … more collaborative approaches than ever before. How can I work with X to get this end result? … That's the whole purpose of cluster funding."
"There's been this myth out there that we've defunded research and aren't doing much. In my tenure as minister, we've spent $2.4 billion on research. Everyone says, 'let's go to the Australian model of 80-20.' We're the other way around."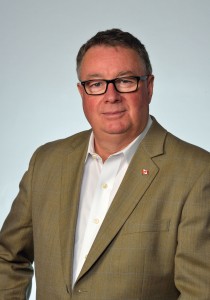 MALCOLM ALLEN – NDP AGRICULTURE CRITIC
GM Crops and GMO Labelling
"We've always been clear that we think we should have clear labelling that makes sense to folks. So when they pick up a product they actually know what it is, know what's in it and can make sense of it."
"We're not saying it needs to be this or that—it just needs to be clear."
"It's a difficult road for all of us to help people understand the differences between it all, but I guess that's what we need to continue trying to do."
Neonics and Ontario's Neonics Restrictions
"Certainly, the Ontario government decided to go down that road. That Liberal government can do what it wants. We've never called for one. We've continued to say we need to look at the science of it. We want the partners to work together."
"I think we need the dialogue rather than the finger pointing and defensive posturing of, 'I didn't do anything wrong.' We need to get past that. It's just not helpful in my view."
"[Farmers] need to ship by rail, you're not going to truck that stuff up. The fact that you need them and that they have this attitude of 'we'll do it when we feel like doing it,' is just not acceptable."
"If there's one common thread I hear, whether it's from the canola guys or the grains folks, it's that the railroad service is bad. I don't care if they were pro- or anti-CWB, they have one common complaint and that's the railroad."
Temporary Foreign Workers
"They've squashed the whole thing, whereas what they needed to do was have an enforcement mechanism where those who were abusing the law would have been caught and those who actually were abiding by the rules were not a problem, which is primarily in the agriculture sector."
"Even if the program is functioning properly, why does an employer want to retrain somebody every three or four years? … Why don't we make it an opportunity to give them status and put them on a path to citizenship at some point?"
"Down the road, I don't think farmers are necessarily going to be pleased. The biotech firms will and have made some investments because they believe they can recoup their money based on farmers having to buy seed from them. They believe they can get a bigger piece of the market, and if they get a bigger piece of the market it usually means farmers get a lesser piece of the market."
Government Assistance Programs and Cuts to Business Risk Management
"Every farmer I've talked to across this country has told me that AgriStability is a waste of time and a waste of money—that it's useless to them."
"We need to sit down with farmers and try to figure out how these programs should work. Obviously, it's not a question of you ask and you get everything. The issue is how do you effectively deliver them and how do you fund them appropriately?"
Future of Cereal Breeding
"I still actually like us doing government-funded research. The private companies are going to do some anyways, because now that they have UPOV 91 they see an opportunity to make some money."
"We still need to do the type of research that may not ostensibly be driven by the profit motive, but may indeed take us to applications that are important. … Open it up a bit bigger and I think the government has a role to play in that as an appropriate way to continue to ensure information gets out to folks who need it."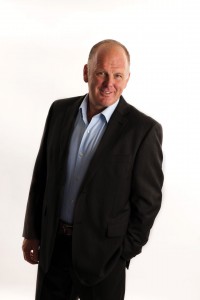 MARK EYKING – LIBERAL AGRICULTURE CRITIC
GM Crops and GMO Labelling
"I think we can have both [GM and non-GM crops] in this country, no doubt."
"At the end of the day, science says both products are safe, healthy and nutritious. So we're not in favour of labelling GMO products."
"We're not in favour of mandatory labelling because there's no reason because it's not a food safety issue."
Neonics and Ontario's Neonics Restrictions
"There's just not enough science from our perspective to totally ban neonics. So we are not on the same side as the Ontario government right now."
"I think when you're approaching not just neonics, but any kind of decision like this, it has to be more of a national decision. We have the mechanism in place to deal with that."
"We can do a lot more on how we apply neonics, where we apply them and what crops. I think we have a long way to go and we could save more bees."
"It's adequate if you have an average crop and there's no pressure from the other commodities, but that's not where it should be."
"So one would look at this upcoming year and say, 'everything is moving fine,' but it's not fair to farmers when they have a really good crop and you have buyers locally and around the world and the price is good and you're just not capitalizing."
Temporary Foreign Workers
"I think the changes were definitely negative."
"There is definitely a big gap and the way they've handled it has almost made it impossible for any of these value-added or food processors to be able to get enough employees. It's really vibrating back down to the farmers who are producing the product."
"We would look at having changes where we would make it easier for temporary foreign workers to become immigrants. I think that's where we see big success."
"I think it's the right track to be on. It's an international standard. I think it helps to protect people who are going to put a lot of sweat and equity into new varieties."
Government Assistance Programs and Cuts to Business Risk Management
"With the cuts that are being made, it's almost going to be impossible to draw from business risk management. You'd almost have to be going bankrupt in order to draw from it and that's not what it was set up to be doing. The margins have all changed."
"We're going to bring it back to levels where it should be, but we're also going to be having better provincial agreements that suited to farmers needs in the future."
Future of Cereal Breeding
"I think private-public partnerships are still the best vehicles. I like the private-public, of course in conjunction with universities and provinces, but you have to build up a bit of an institution there and this synergy where you have young people that are doing the research."
"We could be the leader in developing varieties. We have the facilities. We just need that synergy going on and I think it's going to bode well for us with the challenges and opportunities of climate change for new crops and varieties. … I think the onus is on governments to make sure we have the right environment there and I think we have the opportunity to do it."
Responses have been edited for clarity and length.