UNDERSTANDING AGRICULTURE
BY IAN DOIG • PHOTO COURTESY OF CROPLIFE CANADA: (FROM LEFT TO RIGHT) QUIN, EMMETT, TARA, CASSIDY AND MATT SAWYER
Acme area farmer Tara Sawyer apologized for getting choked up following the Calgary screening of Real Farm Lives season two. It was mid-October. Sawyer, her husband Matt and their three children are one of two farm families featured in the four-part series produced by CropLife Canada. Also featured is the Keddy family of Nova Scotia, who primarily grow strawberry plants and sweet potatoes.
Audience members wanted to know how the family was coping with the early snowfalls hampering the harvest across Alberta. Tara explained that she has been touched by the outpouring of support her family has received this fall from rural and urban friends alike. It's an indication that ag industry outreach efforts such as this web series are having a positive effect on public awareness of farming issues.
This grain-growing family is not new to farm advocacy. About five years ago, Matt finished a term as Alberta Barley chair. He is now a director with the Western Canadian Wheat Growers Association and also sits on multiple Grain Growers of Canada committees including its science and sustainability group. In early November, Tara was elected Alberta Barley director-at-large and she is vice-president of the Outstanding Young Farmers of Alberta. The award program named the couple its 2011 winners.
Somehow, they find time and energy for farming, advocacy work and projects such as this web series. "It's a passion that you have, and then there are so many different policies that affect us, and agriculture needs a voice," said Matt. "You can sit back and complain about it or get involved."
The couple has passed their community spirit and love of farming on to their kids, and all three call themselves farmers. Emmett is an award-winning public speaker and hosts his own farming podcast, while brother Quin is keen to take up the family business and sister Cassidy plans to work in the ag sector.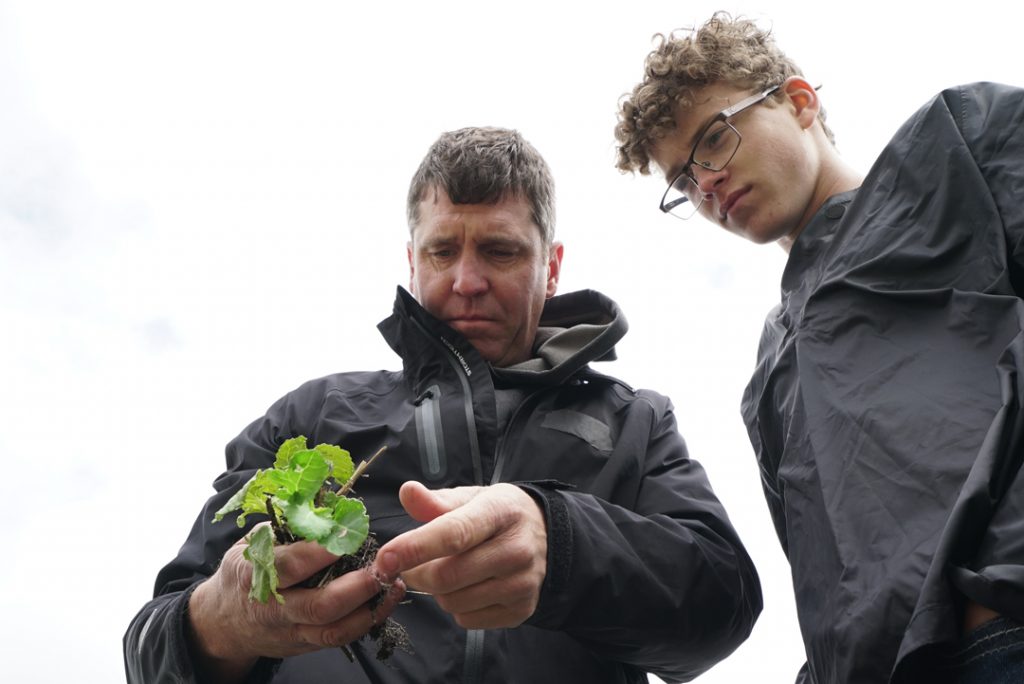 Like Tara, the rough harvest was on Matt's mind despite the distraction of speaking at the Real Farm Livesevent. As of that day, the crops were just 35 per cent harvested. "It's a brutal year," he said. "We had quite a bit of rain this growing season and without any heat to ripen or dry it, it just sort of stayed in neutral."
Unlike city residents, farmers can't take the weather for granted. "Once April starts, it's almost like a race against Mother Nature," said Matt. How fast can you get the crop planted, germinated and get it growing healthily so it's going to ripen in time to put it away before winter sets in?"
It's such farming realities that series creator CropLife Canada wants the general public to appreciate. "Through surveys and groups like the Canadian Centre for Food Integrity, we know that the vast majority of people don't really have a close connection to agriculture," said Pierre Petelle, president and CEO of CropLife Canada and the evening's moderator. "They also have lots of questions about how their food is produced, and there's a lot of misinformation out there on what agriculture is all about." CropLife, an agricultural trade association focused on pest control and biotechnology, set about connecting farmers who have a great story to tell and an urban audience with questions.
Petelle noted a vocal minority on social media express strong views unfavourable to modern agriculture. This contrasts with a huge percentage of the population that is simply hungry for information. "People watching these episodes should realize that farmers are just like them. They've got the same kind of family struggles. What comes through clearly is the passion that these families have for the health of the soil and the products they produce and how conscientious they are about that. It's about sending the message that food produced in Canada is safe. The people growing your food care about the environment and the quality of that food," said Petelle. "Opening up that conversation is really where we need to start."
The series gives viewers a positive view of farm life, weather challenges and all. Despite the difficulties farmers face, the Sawyers' enthusiasm for farming is irrepressible. During the evening's presentation, Emmett spoke of their involvement in a water stewardship program. He said they want urban Canadians to know farmers care deeply for the land and are constantly improving their practices. Matt cited examples of the environmentally friendly actions the water stewardship members engage in. "We've built riparian areas to help with creek banks and nesting habitat and only graze areas at certain times to protect wildlife. We're proud of our environmental track record."
In one episode of Real Farm Lives, we see Matt working closely with his father. "I really do enjoy working with him, and as time goes on you know things change. I got a little bit emotional there, and you just realize how fast time goes."
We also see Matt pass this shared farming knowledge on to his son Quin. "My favourite part is thinking we'll be able to run the farm another generation, and hopefully that will happen," said Matt.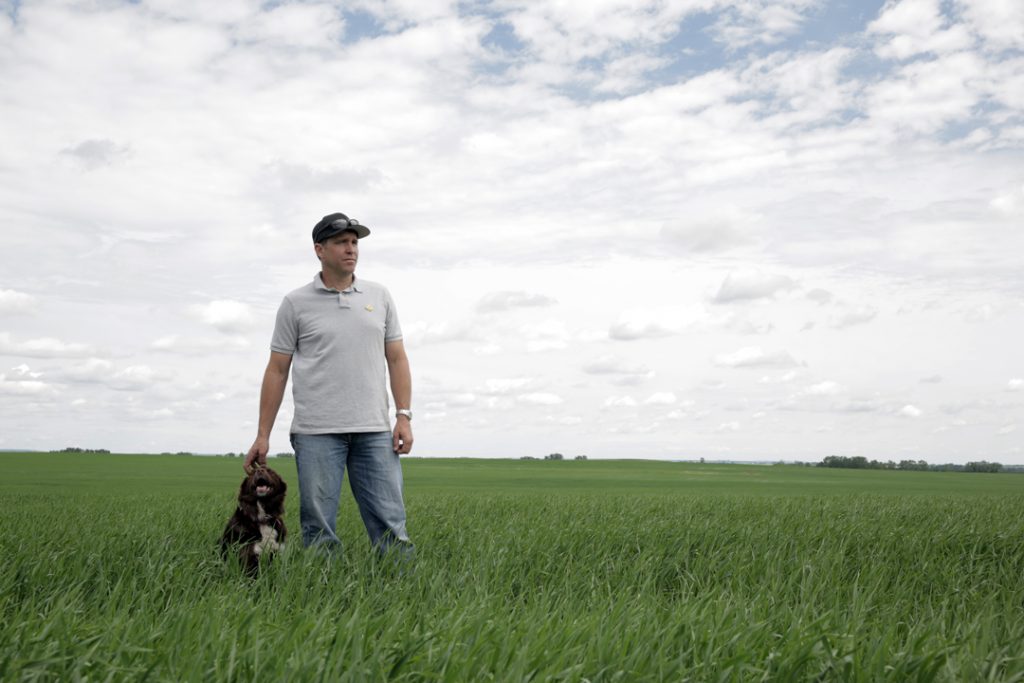 The family is pleased to have been part of this open conversation about how Canadian food is made, said Matt. "We are a family farm, and there are many of them just like us out there. And they're doing the same things as us with the exact same standards and environmental principles and doing the best they can to produce the best crop."
Petelle said he hopes CropLife will produce more Real Farm Livesepisodes and suggests that the company would be happy to work with other ag industry partners to further the project. "We know a lot of Canadians have not seen this, so we want to spend a lot of energy and time getting these episodes into people's homes."
Being a web series, the episodes are in a sharable format, and Petelle hopes anyone who enjoys them will help out by getting the episodes out through their own social media feeds.
To watch episodes of Real Farm Lives, visit realfarmlives.ca.