SURFING THE BLACK SEA
BY SHANNON VANRAES • PHOTOS BY GEOFF BACKMAN
Increasing wheat yields in the Black Sea region of Russia and Ukraine may send chills down the spines of Canadian farmers, but those in the know say changes in global production spell opportunity, not catastrophe, for Canadian wheat farmers.
"As the saying goes, wheat isn't wheat. There are different types of wheats for different types of products," said Geoff Backman, business development and markets manager for the Alberta Wheat Commission (AWC).
While Russian wheat yields continue to set new records, Backman noted the vast majority of wheat produced in the Black Sea region is medium-protein winter wheat. Canada is known for its high-protein spring wheat. This creates an opportunity for Prairie farmers, he said, adding customers purchasing medium protein wheat often blend it with high-protein wheat to create their desired gluten strength.
"If they want to produce products for, say, higher volume breads, they need to mix in some higher protein wheat," said Backman. "And when they look around the world, Canada not only has very good high protein wheat, we have a lot of good attributes—our wheat is high-protein, with strong gluten, but also extensible. As well, we have the ability to provide consistency in our products."
This was a key finding of the Black Sea Investigative Mission, led by the Canadian International Grains Institute (Cigi) in September of 2018. Representatives of AWC and Cereals Canada also participated, visiting farms, agro-holding companies, life science corporations and breeding institutes in both Russia and Ukraine.
"We had heard a lot from customers about their increased usage of Black Sea wheat and we realized that we didn't have a very good understanding of the quality of that wheat," said Lisa Nemeth, Cigi director of international markets. "So, Cigi's goal … was to get a better understanding of what was being produced where, what was going to export markets, and what was the longer-term plan for quality. That way we could understand what the impact might be to markets that Canadian wheat was going into."
Daniel Ramage, Cereals Canada director of market development, said he was surprised by the scale and sophistication of the farming operations he saw over the two-week-long investigative mission.
"One of the models that's commonly used there is something that they refer to as agro-holding companies," he said. "Rather than your traditional family farm, these are major companies that are operating on a huge land base … in a fairly sophisticated and efficient way."
Backman said investment dollars have poured into the Black Sea region since the break up of the Soviet Union, resulting in the targeted development of the region's agricultural potential. Today, large, vertically integrated farming operations, many with headquarters in Moscow or Kiev are commonplace.
"The biggest shock that I had was seeing a Bourgault seeder, made in Saskatchewan, operating on a Russian field," said Backman. "They have access to all of the same technologies that we do, with the exception of seed varieties." He added even the least vertically integrated agro-holding corporations the mission visited owned land, elevators and transport equipment.
"They are essentially able to truck from where they're growing to port," he said. "Some of the ones that we saw did have to deal with rail transportation, but they owned the farm and the elevator—and they also owned the terminal as well. They were actually able to, as a farming business, bid on contracts."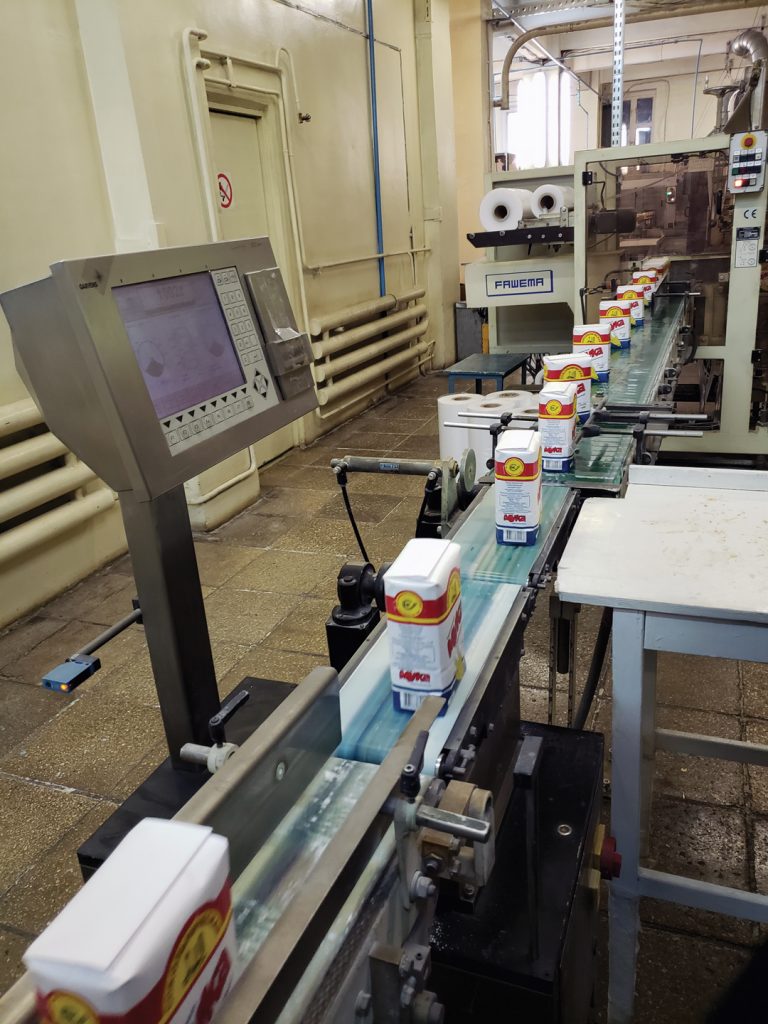 According to the mission's final report, the Black Sea region's close proximity to ports provides farmers there with a significant logistical advantage. Improved rail transportation in the region would also unlock greater efficiencies and further improve its competitiveness.
"From an export perspective, the region's freight advantage is further supported by relative geographic proximity to significant and growing demand in African and South Asian markets," said the report. But Alberta's geographic advantages can't be forgotten, according to Backman.
"We're beside one of the biggest markets for wheat in the entire world—the United States," he said. "South America, especially the west side of South America out of Vancouver, is also a very strong market for us."
Other Alberta advantages include well developed on-farm storage allowing for even product flow throughout the year. "That allows us to maintain quality over our crops for quite a long period of time," said Backman. "While grain piling still does happen, it's still much more common in the Black Sea region than it would be in Canada. That being said, the Black Sea Region is rapidly closing that gap. They're doing a lot of investment in storage. Not just for quality control but also for segregation."
Ramage emphasized that Canada's main advantage over the Black Sea region comes down to quality, consistency and cleanliness. "A lot of that comes back to farming decisions, but it also comes back to the institutional and regulatory environment in Canada," he said. "We are recognized for our grain handling system in Canada, so that's a major advantage. But the practices farmers employ in order to maintain quality and produce consistent and clean product are also really important."
Geography also provides advantages beyond logistical ones, Ramage said. "In Alberta, our cold climate can be an advantage in terms of producing clean wheat, high-quality wheat. We also have hot summers that produce high-quality spring wheats and durum wheats."
For its part, Cigi continues to work with Canada's international customers, letting them know that high-protein wheat has an important role to play—even if they're purchasing cheaper, medium-strength wheat from the Black Sea. The organization is also working to get samples of wheat from Ukraine and Russia to better understand the characteristics of wheat blends.
Nemeth said that, considering the amount of medium-protein wheat coming out of Russia and Ukraine, Canada should continue to focus on the development and production of strong wheat varieties. "We should stay high protein because that is what we are known for," said Nemeth.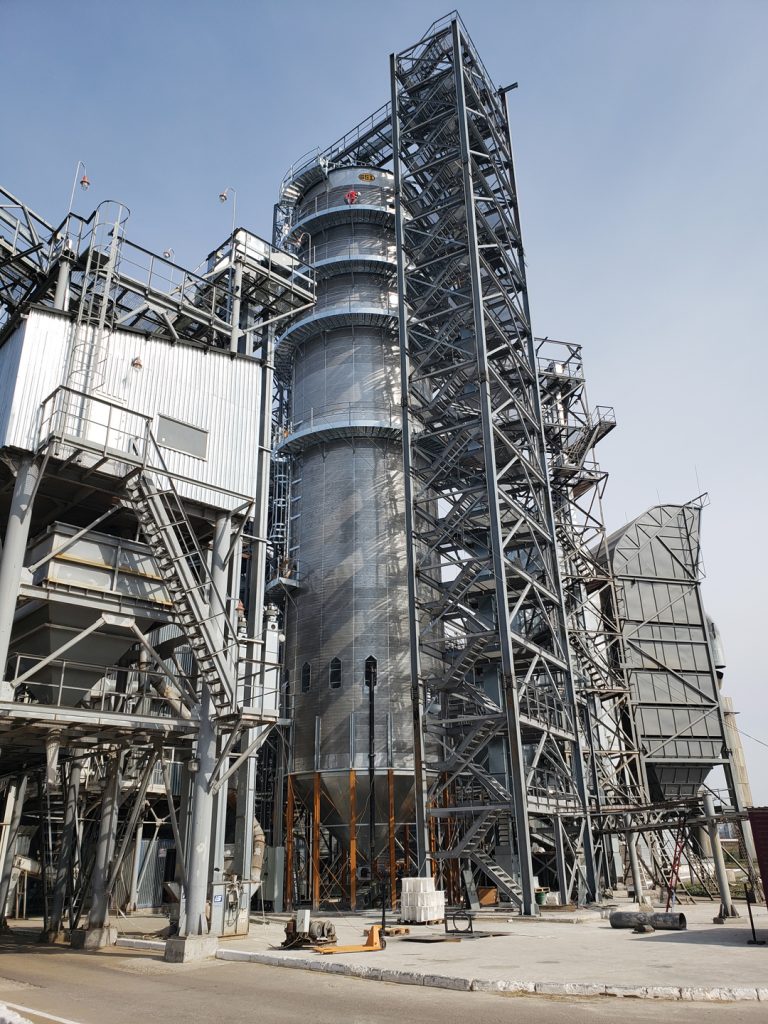 But, ultimately, each Canadian farmer has to decide what is right for their own operation when deciding whether to plant high- or medium-protein wheat on their farm. "Most farmers have tried different things and they know if they're able to grow a high-protein wheat or not … but it can be expected that there is going to be more demand for high-protein wheat in the future," said Backman.
Increased winter wheat production in Russia and Ukraine does erode opportunities for Canadian medium-protein wheat, the mission's final report states, especially where Black Sea wheat is priced more competitively or benefits from intrinsic logistical advantages. Further development of medium-protein wheat in Canada must focus on competitiveness with Black Sea wheat if it is to be successful, according to the mission's findings.
Backman added that improving Canada's transportation infrastructure and investing in technical programs that assist in marketing Canadian wheat overseas are also important aspects of staying competitive in the international marketplace.
"Companies in these countries need to be educated that Canadian product is different than that of other countries," he said. "It helps that there are organizations in Canada that, if [these companies] have technical questions about how to mill or bake with this product, that there is somebody on the other side who can have those answers for them."
Yield, while important, shouldn't outweigh the attention paid to quality on Canadian farms.
"We're not trying to go toe to toe with [Ukraine and Russia]—that's a game we can't win," said Nemeth. "They are yield, yield, yield. And the best thing that we did was to maintain the quality of our high-protein wheat … you can see, for example, a market like Indonesia is buying a lot more medium-protein wheat from the Black Sea, but they're also hand in hand buying a lot more CWRS from Canada. So, is it a threat? I don't think so," she added. "I think we're working together and, especially for CWRS, it's giving us this opportunity to work with them."
Ramage noted Canada produces very little medium-protein wheat, and what medium-strength wheat it does produce tends to go into markets where Canada has a logistical advantage that allows it to compete effectively with cheaper wheat, like that coming out of the Black Sea region.
"I think we do need to continue monitoring developments in the Black Sea, but not only the Black Sea. We need to keep monitoring with all of our competitors, whether it's Australia, or the US, or others," he said. "But Canada, thanks to the fact that our wheat is differentiated and we do produce a premium product in many cases, is in a good position to continue competing on the world stage."