AGRONOMICS SUPPORT CRAFT BREWING AMBITIONS
BY IAN DOIG  •  PHOTOS BY BRYCE MEYER
Sharp foresight is in the Hilton DNA. Encompassing land in the Calgary, Strathmore and Drumheller areas, the multi-generational Hilton Ventures grain farm produces high-quality malting barley, and family members operate Origin Malting and Brewing. Well positioned to prosper in the craft beer revolution, the innovative and entrepreneurial family has become a field-to-glass role model. 
Comprising the farm's board of directors, Spencer Hilton, his wife Lynne and their son Dane as well as brother Sterling and his wife Lynne manage its operation. It was Spencer's interest in soil conservation and cropping systems that led him to study agronomy prior to taking up the family business in 1979. Now retired but actively monitoring its progress, Spencer's father, Gordon Hilton, previously ran the farm with his wife Viola. Inducted into the Soil Conservation Council of Canada's Hall of Fame in 1990 and Alberta Agriculture's Hall of Fame in 2014, he was a pioneer of no-till farming. Now widely accepted across the Prairies, the practice sequesters carbon, curbs erosion and increases the level of organic matter in the soil while improving moisture retention.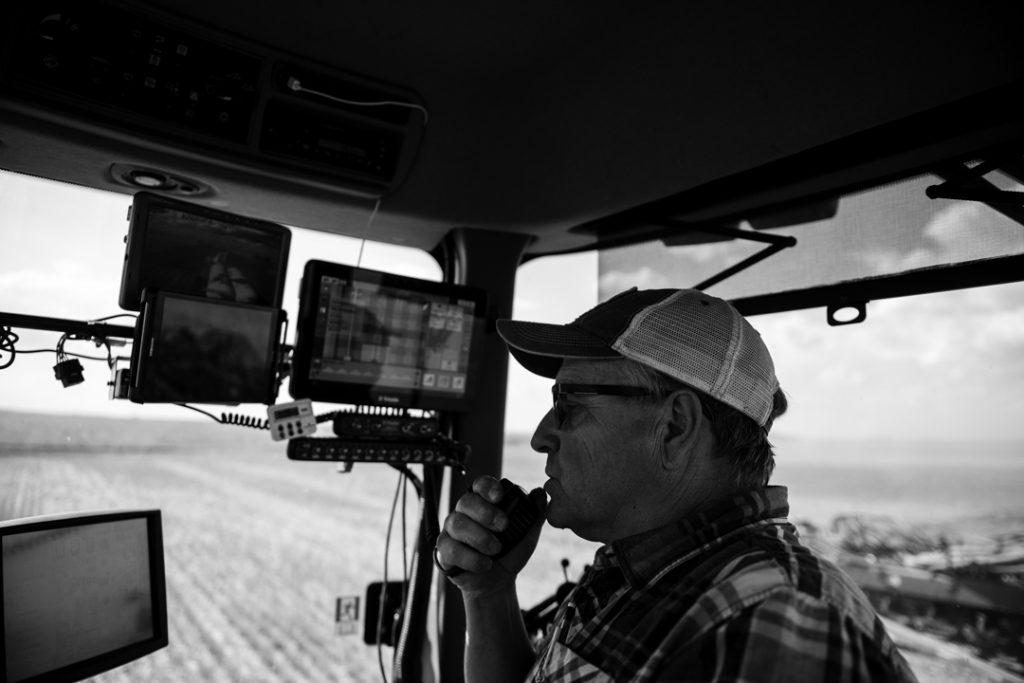 In addition, the farm has for 30-plus years been the site of a Ducks Unlimited project, a 200-acre wetland conservation initiative involving two other landowners. Studies carried out a few years ago on this and other area wetlands determined these marsh reserves significantly improve the quality of the water passing through them. "We have a very strong culture of sustainability on our farm," said Spencer. "It's all-encompassing." Instituting a suite of best management practices, the family's aim is to produce more food while lowering their impact on the environment.
Good soil stewardship is the root of the Hilton Ventures story and perfectly suits the ambitions of the craft beer industry. When the Canadian Wheat Board monopoly was lifted in August of 2012, the Hiltons and five other farm families almost immediately signed on with the Lagunitas Brewing Company of Petaluma, Calif., to supply malting barley for its craft beers. The sustainable practices employed by this group of farm families rang true with the brewer's customers who wanted to know where the malting barley used to make their favourite beverages was grown.
"The answer is right at our feet," said Spencer. With evident pride, he calculates that the Hilton farm sequestered 3,500 metric tonnes of carbon in 2017. For urban visitors to the farm, it's a surprising story. "They're saying 'Wow, that's a great number!' And then we tell them we'll do that again next year and the year after that," said Spencer.
Spencer recalls former Lagunitas owner Tony Magee visiting the farm while searching for malting barley suppliers. "He said, 'I want to connect people that come and drink beer at my brew pub to your field.' That was our first awakening of the grain-to-glass idea. It opened our eyes."
This traceability inspired the launch of Origin Malting and Brewing. Creating the business, located in Strathmore, was in part an exercise to diversify the family business and capitalize on the farm's established malting barley-growing credentials. The farm supplies malting barley varieties as needed to suit the profile of the brew being made. The source of that barley can be pinned down to the quarter section of land on which it was grown.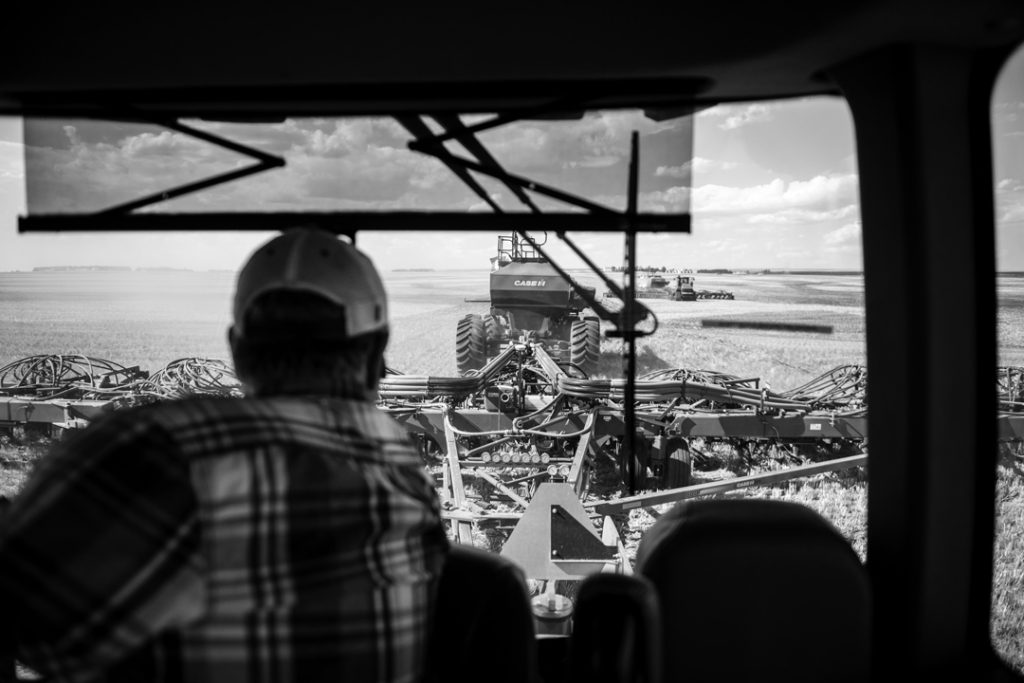 Origin is operated by Kyle Geeraert and his wife Meleah. Spencer and Lynne's youngest daughter, Meleah handles digital marketing and manages the taproom, while Kyle manages product development. As part of the Origin startup process, Kyle and Origin head maltster Lane Gordon studied at the Canadian Malting Barley Technical Centre in Winnipeg and the Geeraerts launched the business in August of 2017.
With the family's support, these young entrepreneurs are concentrating on making the new business a success. The birth of Origin has injected a whole new level of life into the Hilton family farming operation, said Spencer. "As much as good ideas are important, we're lucky we have engaged, energetic, talented people that are really running with this thing," he added.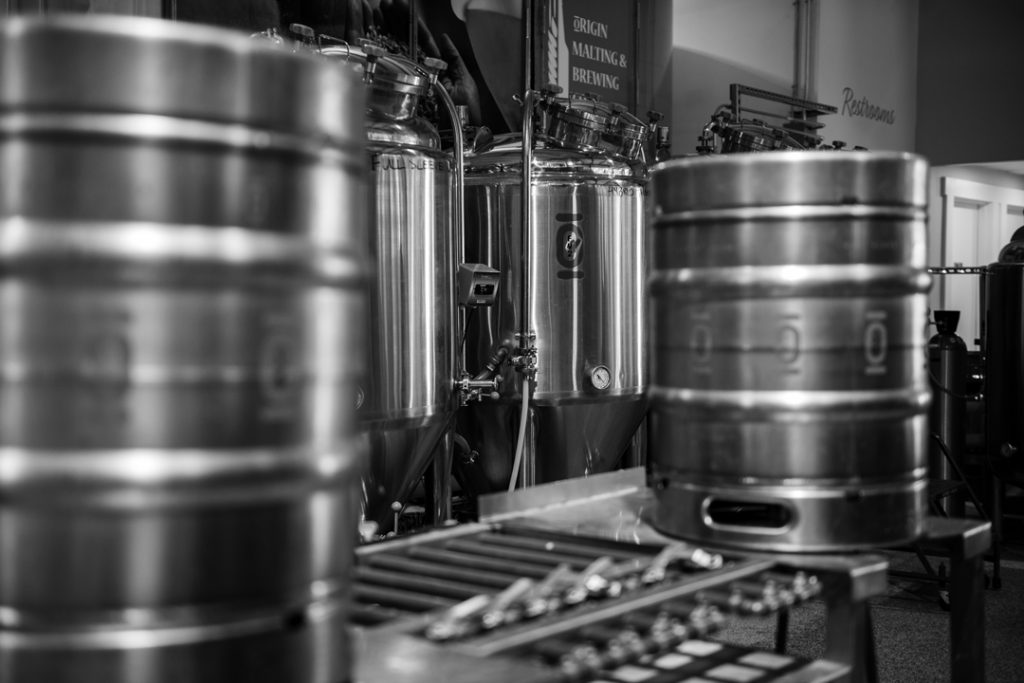 Origin sells its malt to several Alberta craft breweries as well as brewing its own beers. The brewery reached 100 per cent capacity in less than seven months, necessitating a planned expansion. Rapid Ascent Brewing was the first customer to purchase Origin malt to make its Finnigan's Irish Pale Ale. At the 2019 Canadian International Beer Awards, Origin's Legal Issues Scottish Export Ale took silver in three categories, including best of show.
It's field-to-glass at its best, said Spencer. "We feel we have a great story to tell about our farm being a long-term, sustainable, multi-generational farming operation just down the road from Origin."