OPPORTUNITIES IN A GROWING SECTOR
BY TIMOTHY FOWLER • ALL PHOTOS COURTESY OF THE SUBJECTS' RESPECTIVE EMPLOYERS, EXCEPT LEE MARKERT PHOTO COURTESY OF ALBERTA CANOLA PRODUCERS COMMISSION
"Have you thought about what you're going to do after high school?"
It's a question that's asked this time of year around many a dining room table. According to five agriculture professionals, pursuing a career in seed may be a rewarding path for recent high school graduates as well as those further along in their studies or now employed in other sectors. While job losses make headlines in other industries, the Canadian agricultural economy continues to grow, and positions in the seed sector are being taken up by rural and urban folk alike.
If seed is the microchip that powers the Canadian agricultural economy, as one of our subjects suggests, it's also the basis for a wide selection of engaging careers. For example, researchers develop improved seed varieties, while agronomists use their knowledge to coach the highest yields from the best seed. Careers in seed production involve every aspect of growing it, from advising farmers to managing farm operations. Supply-chain logistics jobs focus on ensuring seed quality is met and maintained. There are also seed-based careers in business, sales and marketing as well as in human resource management, legal advisement, intellectual property management and information technology.
The educational credentials required for a career in seed vary from agriculture diploma to bachelor's and master's degrees in biology or other plant-related disciplines all the way to doctorates in genetics and biotechnology. In many cases, the ideal candidate for a particular job position may bring perfectly transferable skills from a completely unrelated industry.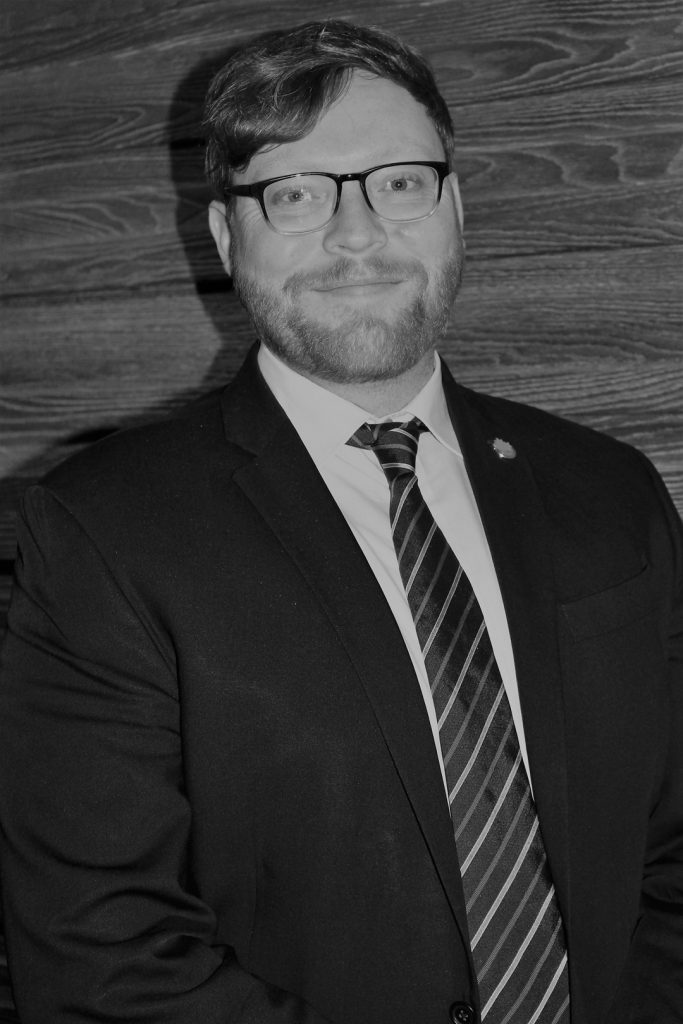 DAVE CAREY
EXECUTIVE DIRECTOR, CANADIAN SEED TRADE ASSOCIATION
Headed to Brock University from his home in Oakville, ON., Dave Carey anticipated a career in law. When his spouse landed a job in Ottawa, he made a bold enquiry with the local member of Parliament and landed a job in politics that led to his current role with the Canadian Seed Trade Association. Carey encourages urban folks to consider opportunities in agriculture, particularly related to the seed industry. Agriculture as an industry, he said, is here to stay.
Agriculture is a noble calling that drives the economy while feeding the world, said Carey. "It is a great place to hang your hat every day. Seed is the microchip that powers the Canadian agriculture economy, employing one in eight people in a $109-billion industry. Seed is a $6-billion industry that employs 60,000 Canadians with [2016] exports of $600 million in seed, specifically for planting. Domestically, $2.2 billion in seed is sold."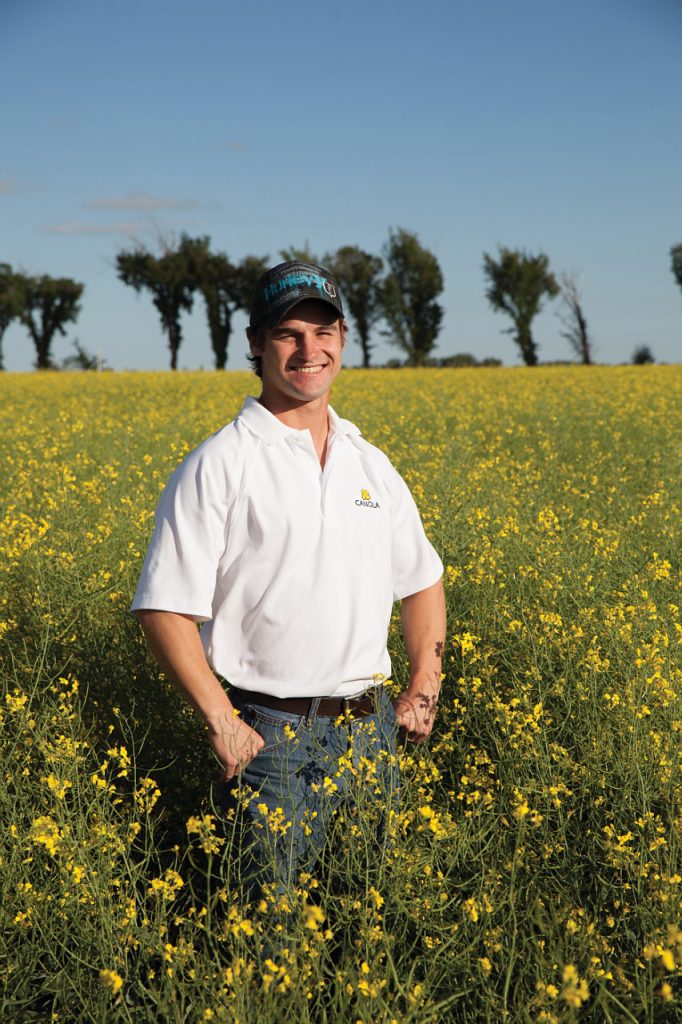 LEE MARKERT
GENERAL MANAGER, MARKERT SEEDS
After high school, Lee Markert wasn't sure he would stay on the family farm near Vulcan. He thought a business degree in management from the University of Lethbridge would set his career path. At the university, he added agricultural electives to his studies and interned in sales with a life sciences company. This combination of education and work experience broadened his view of the agriculture industry in Western Canada and gave him the career catalyst he sought. After graduation, he saw the tremendous production opportunities in his family's pedigreed seed business in a new light and wanted to be part of it. He now exercises his passion for growing and processing high-quality, pedigreed seed as general manager of Markert Seeds.
"I have always liked getting my hands dirty; plant seed one day, network the next, make sales by phone the next," he said. "I have freedom and flexibility to spend time with family. It is a diverse job with lots of flexibility. Farming is in my blood, that's what it boils down to."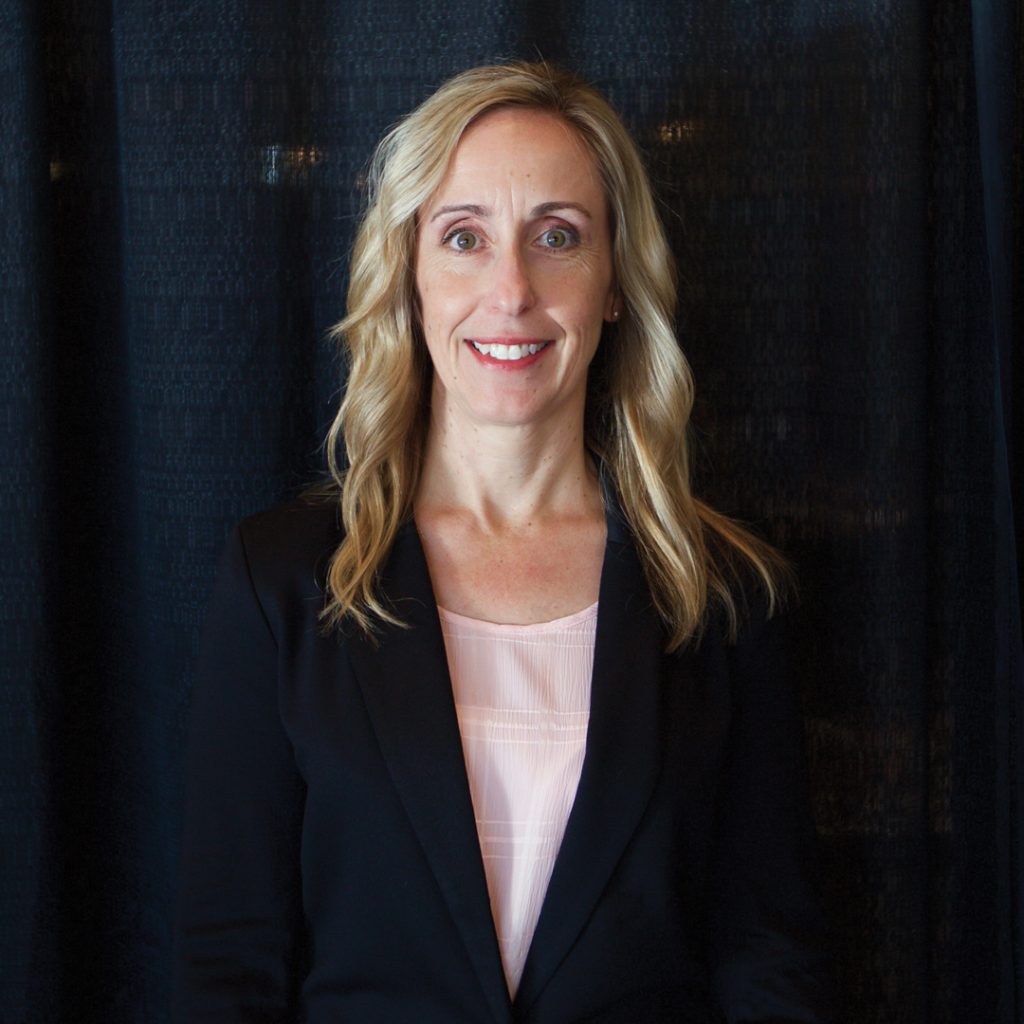 HOLLY GELECH
BUSINESS DEVELOPMENT MANAGER, SGS BIOVISION
A top Canadian seed, grain and soil tester, SGS BioVision is part of a global network providing services to the seed industry. Holly Gelech's role with the company is to explore growth opportunities by expanding its services, recruiting customers and developing new markets for existing services.
"I am encouraged that the business is always evolving and that it is very much driven by science and technology," she said. "Those are the areas that interested me in high school, and the key drivers to my post-secondary education. There is tremendous peer engagement in our industry as well. We are not just an Alberta-based company; what happens globally impacts us. I love that there is such a global nature in what we do in the seed-testing world, as it creates opportunities for growth and new technology commercialization."
"Talk to as many people as you can to understand what they do and get their perspective about what they do and what they love about their job," advised Gelech to those choosing a seed career path. "There are so many opportunities in seed, including business development, sales, marketing, lab work and analytics."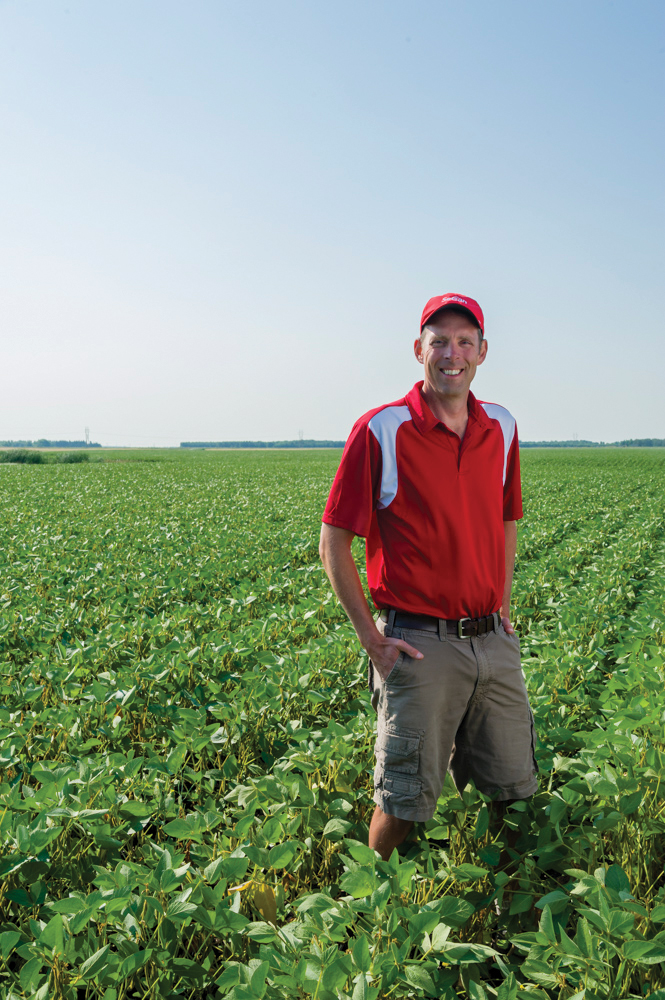 TODD HYRA
WESTERN CANADA BUSINESS MANAGER, SECAN
In high school, Todd Hyra saw a clear educational path that would lead back to his Manitoba family's mixed-grain, cattle and hog farm. He pursued a diploma in agriculture at the University of Manitoba after Grade 12, thinking it an expedient route. However, he enjoyed the formal learning environment so much that he went on to earn a degree. While at university, a summer job with the Manitoba Department of Agriculture's wheat division opened his eyes to off-farm opportunities. After graduating, he joined United Grain Growers as an agronomist, taking on the management of its research program at age 26. He never did return to the farm.
Now, Hyra is Western Canada's business manager for SeCan, an association of seed companies that locates genetics for seed from plant breeding institutions. It works with plant breeders who have developed and proven genetics in crops such as barley, wheat, oats and flax, to bring top-performing seed to Canadian farmers.
Travelling extensively through Canada and the United States in winter, Hyra attends trade events to collect information on new products and industry developments. The season also brings meetings with farm groups and seed growers. Spring is time to focus on marketing and planning for upcoming growing seasons. Once the crops are up in summer, Hyra meets with seed growers to inspect crops. He is also president of the Canadian Seed Trade Association and travels widely to participate in association meetings.
Fearless pursuit of his goals and support from his managers have influenced his career success, he said. "With that, I was able to always channel my energy to areas of work that I enjoyed. Make sure you pick something you like," he advised. "Channel your energy and enthusiasm where you can truly excel."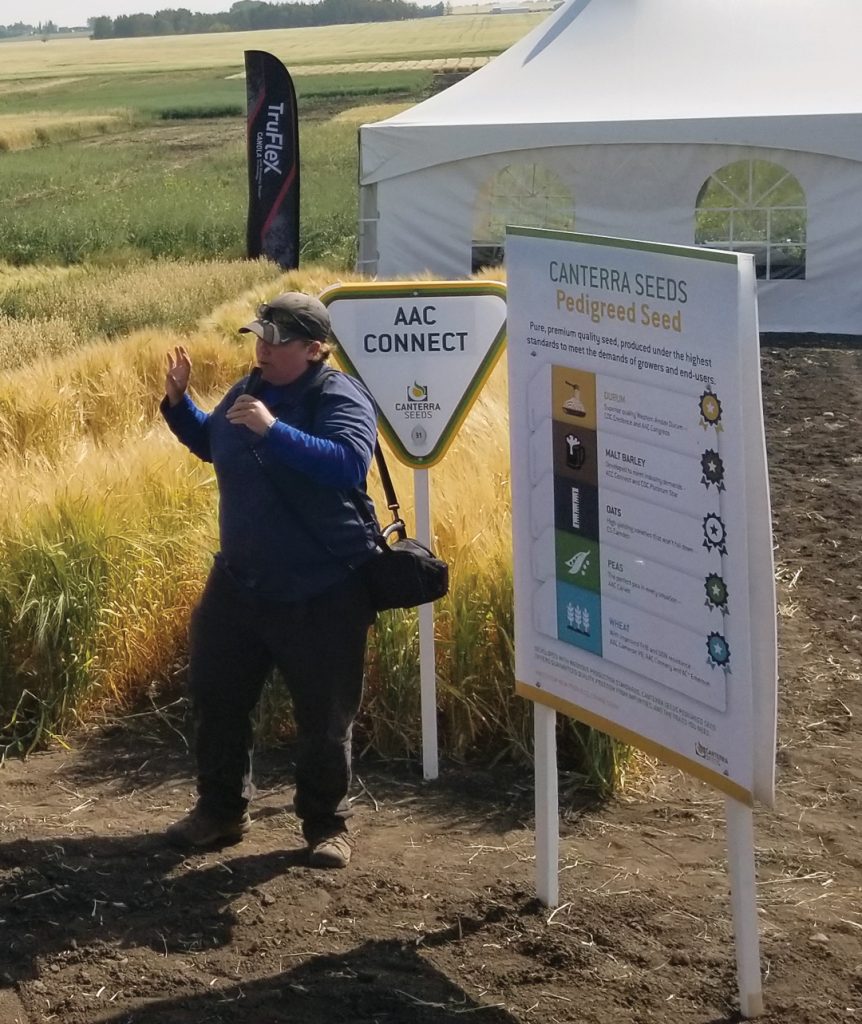 COLETTE PREFONTAINE
PEDEGREED SEED TERRITORY MANAGER, CANTERRA SEEDS
The first time Colette Prefontaine attended university, it was to keep peace with her family. Her dad was concerned that if she didn't attend right after high school, she would never do so. "I went [to university] to play hockey. That was all I cared about," she said with a laugh.
A BA in history and English didn't land her a dream job, but a subsequent degree in agriculture from the University of Lethbridge and completing a certified crop advisor diploma program at Olds College did. She suggested the fact she didn't grow up on a farm gives her a unique perspective and an advantage in acting as a bridge between people with a deep agricultural understanding and those outside the industry.
"I love being involved with genetics," said Prefontaine. "That little seed holds the potential for yield and return on a farmer's investment. As much as I like seed, I wanted to be in the field." When she isn't working at her home office, she's on the road, sometimes taking her Labrador retrievers Rin, Blade and Cache along for company. She logs 80,000 kilometres per year visiting customers, shareholders and farmers from La Crete to Milk River.