PUSHING FOR BETTER RAIL TRANSPORT FOR PRAIRIE GRAIN
AWC DIRECTOR WARREN SEKULIC DISCUSSES BACKLOG-BUSTING AND ACCELERATING C-49 PASSAGE
BY IAN DOIG
Alberta Wheat Commission (AWC) director and Rycroft-area farmer Warren Sekulic appeared before the standing committee on Agriculture and Agri-Food in the House of Commons on March 19 as part of a Team Alberta mission.
With farmers facing a rail-transport backlog that may jeopardize their 2017/18 grain marketing contracts as they endure shipping delays, the group requested the speedy amendment and passage of Bill C-49, The Transportation Modernization Act.
GrainsWest talked with Sekulic just prior to the Senate transport committee's approval of several amendments to the bill, which will require Senate approval followed by approval in the House to become law. Amendments finalized on March 20 include changes to maximum revenue entitlement (MRE) for soybean and pulse crops, the inclusion of Canadian Transportation Agency (CTA) "own-motion power" to conduct investigations on rail service complaints and tweaks to long-haul interswitching provisions.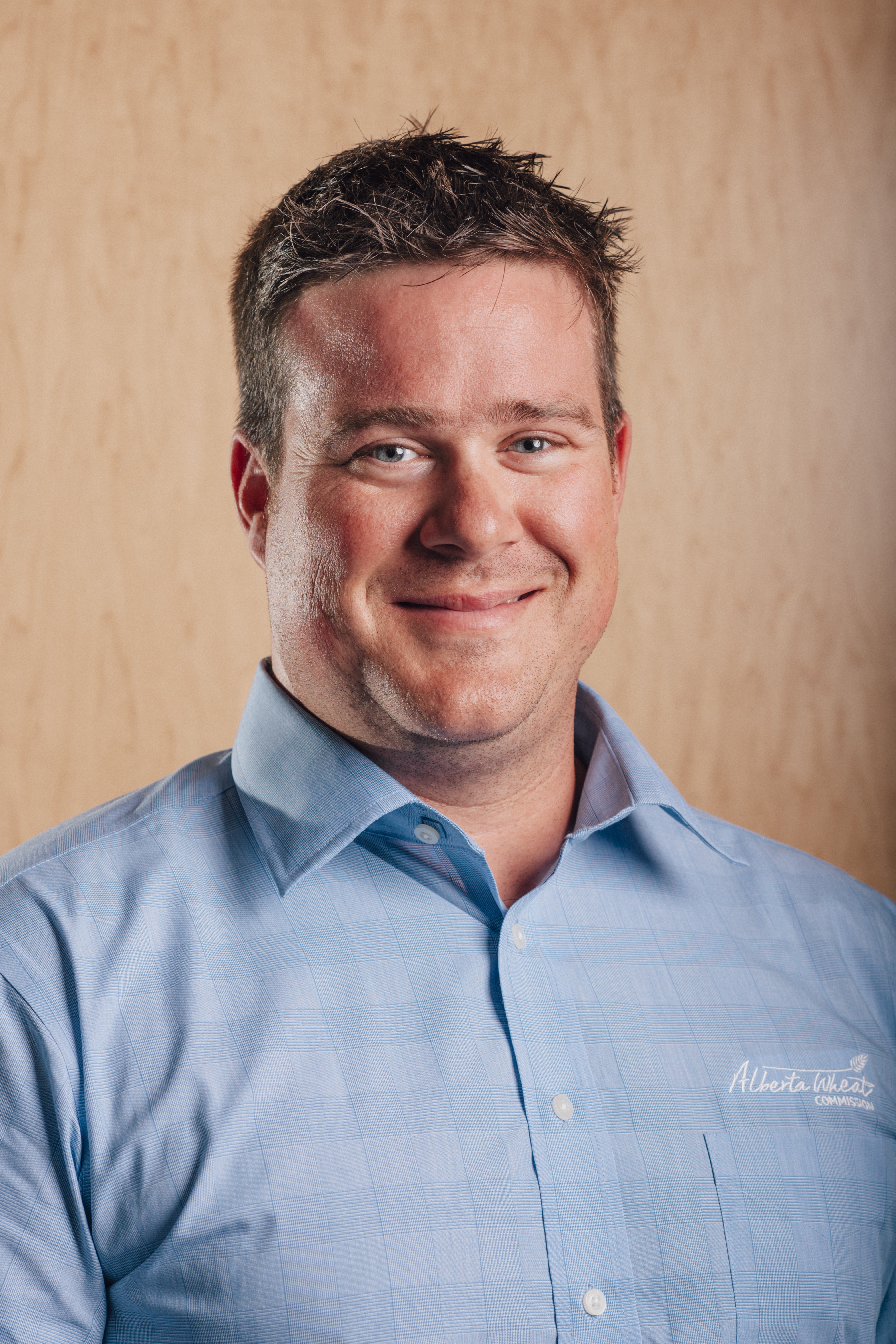 GrainsWest: A similar backlog famously occurred in 2013/14. Why didn't the noisy fallout prevent the current backlog?
Warren Sekulic: It wasn't that nothing was done. There are significant good things in this bill, and that came out of both the problem and the outcry and the actions of the government at the time. We have some wins in this legislation, but it's been slow in coming.
GW: How is the current rail backlog impacting farm operations, and what is it doing to Canada's reputation as a reliable grain supplier?
WS: If you can't haul your grain you can't get paid. So, it adds a significant amount of stress. It adds another level of risk management that you have to do in terms of your contracting. When you contract, what would your reasonable expectation of delivering those contracts be? Those are extra steps in decision making process that I worry about, because we're often late here. So, you don't really have reasonable expectations of moving something in February or March if you do a March contract. So, you have to take that into consideration when you have cash-flow needs, and that shouldn't be. We shouldn't have to weigh transport risk to the degree that we have to.
In terms of our reliability on the world stage, it has been brought up on multiple occasions in Team Alberta New Crop Missions. There's definite concern that we can deliver to our customers when they want us to deliver to them.
GW: Intended to modernize the Canada Transportation Act, Bill C-49 is now under study in the Senate. It will likely be referred back to the House of Commons the week of March 26. How confident are you that the bill can be strengthened and passed by the start of the new crop year on August 1?
WS: I'm hopeful. I don't know how much confidence I have, because it is still in the Senate and the legislative year is dwindling. We really can't afford to go into another shipping year, after losing this one, without having legislation in place. The reciprocal penalties are new, the long-haul interswitching—whether or not we get the amendments to it or not—is new. And it'll take time to get those agreements in place, to test those long-haul interswitches if the rules and provisions have to be tested.
GW: How would you describe the level of pressure being put on the federal government to expedite the amendment and passage of this bill?
WS: It's significant as far as our industry goes. I was in Ottawa in November and February and again last week with the Alberta Wheat Commission and with Team Alberta. Grain Growers of Canada is applying significant pressure, and there's lots of pickup in the media. They're well aware of our concerns and of the amendments we're asking for.
GW: How motivated do you believe the federal government is to get the legislation right and to pass it expediently. And are the railways now sufficiently serious about the backlog issue? Have both taken farmers' concerns to heart?
WS: I don't necessarily think the railways have sufficiently taken it to heart. I appreciate Minister of Transport Marc Garneau and Minister of Agriculture Lawrence MacAulay sending letters out and publicly taking CN and CP to the woodshed, but their responses were kind of flat, there was lots of weather blaming, lots of apologizing—the same things we were hearing in November. And here we are in March with the backlog. We've made our case quite well and quite loud. I hope the government is motivated to pass it expediently. We need them to move quickly.
GW: What is the key to strengthening this legislation?
WS: For the AWC, the biggest thing is the improvements in the long-haul interswitching provision. As they're written, we don't think they work. They exclude a significant amount of our value-added processing. They have no capacity to use the long-haul interswitching as it's written. There is no provision for the interswitch to be in the direction of traffic, so they would stipulate that you use the nearest interswitch, and that won't work if you're sending your product to Vancouver and the interswitch sends it to Thunder Bay.
GW: Will reciprocal penalties be sufficient to motivate better rail service for grain farmers?
WS: I hope so. The ability to negotiate actual, significant monetary penalties in their service-level agreements—you hope it's big enough to hold them to account, to motivate them to move grain.
GW: Soybeans and pulse crops are currently exempted from the MRE portions of the bill. Does this have any implications for grain farmers?
WS: It does, especially in Manitoba, but soybeans are marching west, so the more popular they get, the more it will be an issue.
GW: As part of the bill, how would a boost in the own-motion power of the CTA be good for farmers?
WS: The ability for them to identify issues before they become critical would be hugely beneficial to farmers. If we get the bill amended, the CTA can implement investigations.
GW: In addition to the legislation, what else can be done to improve rail service? For example, Alberta Barley and the Alberta Wheat Commission have supported the pipeline expansion efforts of the Notley government as a means of providing more capacity for grain on the freight rail system.
WS: The pipeline would be great if you could get oil off trains and onto a more efficient and safer form of transportation—it would free up that much more capacity.
GW: The Team Alberta presentation to the House committee stressed that dependable, accountable rail transport is critical to achieving the federal government's 2025 agri-food export target of $75 billion. What do farmers need from government to help achieve this target?
WS: We need good, dependable, timely service from the railways. We're confident we can grow the crop, but we need them to get it to market, and we can't seem to do that on time with the volume we're growing. We need that capacity.