GENE EDITING APPROVAL BIG NEWS FOR CROP DEVELOPMENT
BY IAN DOIG • PHOTO: PIXABAY
The Canadian agriculture industry came out cheering in May of this year when the Canadian Food Inspection Agency (CFIA) announced its updated guidance on plant breeding innovation. In short, it enables crop breeders to use gene editing technology to develop new varieties. This versatile tool can produce much needed crop traits such as drought and insect resistance at a much quicker pace than conventional breeding. It will also assist in the urgent race to make farming more sustainable in the face of environmental challenges and escalating global demand for higher yield.
For the cereals sector view of this development, GrainsWest spoke with Shannon Sereda, Alberta Grains director of government relations, policy and markets.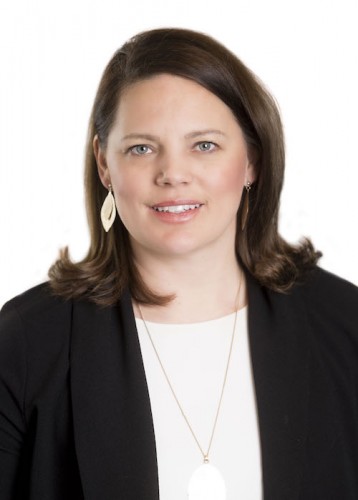 GrainsWest: The CFIA has published updated guidance for plant breeding innovation. How important is this?
Shannon Sereda: From a competitiveness standpoint, this will put us on a level playing field with other countries who have updated their regulations. It'll spur the innovation needed to keep us at pace with some of our other major trading partners.
GW: The CFIA guideline update is the product of consultations launched in 2021. How has Alberta Grains been involved in the process?
SS: Advocating for the publication of these guidelines started much prior to 2021, because a couple of steps had to occur. Number one was Health Canada had to publish guidelines stating products of gene editing are not considered novel foods and do not require pre-market assessment. By exempting them from the novel food category, this ensured there are no food safety issues. The Health Canada guidelines around food safety were released in May, 2022.
Then the CFIA guidelines came into place on the plant in the ground. How does a gene-edited plant interact with the environment and are there associated risks that would deem it necessary to do a pre-market evaluation or assessment? Because gene editing no longer requires that, it's going to expedite the research process.
We have tried to amplify the message of the national groups. The Canada Grain Council and CropLife Canada have been the leaders of this. Our role was largely to emphasize its importance to farmers. One way we did that was to sign on to the Global Farmer Statement on Plant Breeding Innovation. We were a signatory to that independently and through Grain Growers of Canada and Cereals Canada. It's a global statement and a show of support from farmers across five continents that discusses the importance of this to the future of farming.
GW: What positives are there in the new guidelines?
It's what they mean for the research community. The ability to get products—new seed varieties—into the market in an expedited manner will have great benefit. There is already some great work being done across the world to create new varieties that have the characteristics farmers need to help them produce their products in a more profitable, sustainable way.
GW: Is this about certainty that research and development can simply go ahead?
SS: Right. Research communities need clear guidelines and clear rules on how their products will be governed. This will send clear signals to the research community that their work can proceed. Again, it will also ensure Canada is on level playing field when it comes to making investments into research.
GW: This should help Canada compete internationally.
SS: Exactly, because our major trading partners, the United States, Australia, Japan, New Zealand, they have all had guidance in place. They've been able to leverage investment in this area and are much closer to having products in the marketplace that leverage this technology. So, this will hopefully get us back on pace with that kind of innovation and growth.
GW: Are there further steps in the process to clear gene edited crops for agricultural use?
SS: We're still waiting on the CFIA guidelines for feed, but it's expected those will come shortly. But, for the crop sector at large, it's a positive news story. It still allows the activation of research and development in this area. Getting the products to market is now a much clearer pathway for researchers.
GW: What else should farmers and consumers know about this development?
Transparency has been a big part of this process. Ensuring mechanisms are in place that will allow gene-edited seeds to be identified as such was a critical piece of getting this over the finish line. Our industry groups—Seeds Canada and CropLife Canada—already have mechanisms in place, and those have been reinforced.
It's critical to our sector that farmers have market choice. They need to be able to know how their seed products were developed and to be able to choose from a variety of products developed by different methods. Farmers must be able to choose their seed based on market demand. For instance, to serve those markets, organic farmers can't use gene-edited seed. Transparency is really important.