INNOVATION NOW COMES STANDARD
BY TREVOR BACQUE  •  PHOTO ILLUSTRATION BY ISTOCK
With the help of a $10.8 million grant from the federal government's Digital Technology Supercluster, a consortium of Canadian companies and one university intends to create the world's first interactive planning software for both autonomous and precision agriculture applications. The intent is to design a program that tracks and displays vital agronomic and geographic information in a single easy-access platform. Dubbed the Standard Data Platform for Autonomous Agriculture (SDPAA), its builders include Lethbridge-based Verge Ag, Terramera, QuantoTech Solutions, i-Open Technologies and Simon Fraser University.
Now in development, the project is scheduled to be commercially available and ready to compete against major software manufacturers for farmer loyalty by 2024. According to Travis Good, Terramera chief technology officer, competition is healthy and this project should be viewed favourably because no company involved in the creation of the SDPAA markets traditional inputs to farmers.
"As a collection of smaller companies, we absolutely believe we can be responsive to needs that aren't being met by the majors," said Good. "It's not a knock on what the majors are doing, but we believe there's room for an independent approach and perspective. Sometimes when [a farmer is] looking for recommendations, you just want to take away a little bit of that potential for a conflict of interest. Having that independent voice is important."
This project will help farmers precisely apply fertilizer and chemicals while consuming less fuel and reducing wear and tear on machinery. According to the Supercluster, these "energy-intensive inputs" account for 12 per cent of Canada's total agricultural greenhouse gas emissions. Underpinning the project is the intent to "support increased profit for farmers by providing tools that put the power of big data into their hands and allow them to make their own decision about the inputs needed," added Good.
This technology is simply another decision-making tool, he said. "Overall, it's about risk management. Farmers have a lot of risks and … making predictions based on historical context helps you to manage risk better. Farmers are in the driver's seat and have to make the decisions. We want to give them the best information."
The tool will primarily do this by creating a "digital twin" of a farmer's land; a truly representative map detailed enough to show spatial attributes such as accurate boundaries, 3D terrain, natural and artificial markers and obstacles. Farmers can glean new insights from this comprehensive farm data and act on it, if necessary. For instance, they might take action against potential soil erosion and compaction as a result of machine paths, water flow and water accumulation spots, soil composition and weather patterns.
"Our goal is to have them access our application and we want them to manage their land as precisely as possible without actually entering the field," said Godard, who has no surname, Verge Ag chief operating officer. Godard sees the precise nature of the SDPAA as a huge economic proposition to farmers. 
An added benefit is the demonstration of sustainability to policymakers and the public, which is a key thrust of the Supercluster, according to its CEO Sue Paish. "It's making sure we have an effective way to increase productivity of the agricultural sector while addressing the impacts of climate change and addressing food security through our ag sector," she said. "That's what this is addressing in many ways: sustainability, climate change and making sure Canada is a world leader."
As many countries around the world continue to chart a path toward net zero, everyone involved in the SDPAA project sees this as an opportunity to blaze a trail. The groups wish to create a platform that reduces the barrier to adoption through an interactive, precise and easy-to-use interface for smartphones and tractor cab monitors. Nationally, the Grain Growers of Canada, the country's largest farmer advocacy group, recently announced its intent to create a roadmap to net zero by 2050. Technologies such as the SDPAA may provide key assistance.
A major hurdle the group plans to address is the need to integrate software produced by multiple companies. This will allow the SDPAA to become a hub for digital products made by various original equipment manufacturers (OEMs) that farmer may already use. An OEM is simply the technology inside a given device, such as iOS within an iPhone. The SDPAA will speak across platforms and import partner data.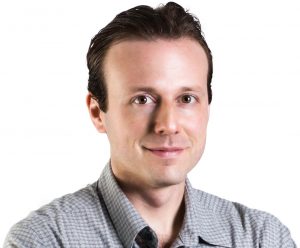 "If I'm a farmer, I don't necessarily want to deal with 100 different applications," said Good. "Hopefully, one can meet my needs. Our philosophy there is to make that as seamless as possible. Some of that incorporates solutions in the marketplace and we don't want to reinvent the wheel. We want the data integration as clean as possible."
The platform will integrate data from the Internet of Things (IoT) devices, analytics, satellite imagery, open data and information from OEMs to harness the power of artificial intelligence (AI) and machine learning. This will provide farmers with ways to mitigate climate change risk and reduce costs.
One farmer who is already excited about the platform's eventual release is Mackenzie Fingerhut, a Fairview farmer and consultant focused on data and analytics, as well as other custom ag services. "I like where this SDPAA makes a mimic of your farm based on soil characteristics … I think there'd be a lot of value in that," he said.
Fingerhut believes this forthcoming product may appear on the market at the perfect moment. Many operations platforms have gone through their 1.0 growing pains and performed necessary tweaks to be relevant to farmers.
"If this was trying to come five years ago there would have been a lot more logistical hurdles, but now with everything starting to become standardized or bridged with ISOBUS, it's coming at the right time," he said.
Farmers, however, have legitimate gripes when it comes to connectivity and emerging tech. And although the SDPAA is high-tech, it will not need to operate online to accomplish most of its tasks. Companies involved see this as a huge benefit given Canada's spotty rural coverage. 
This farm technology will be subscription-based and Godard explained it will incorporate tiered features such as in-season crop growth analytics and soil sampling. Farmers will also be able to add further optional functions to their overall package.
Ryan Johnson, Verge Ag CEO, can't wait for the technology to be released to farmers because he knows it is going to make their lives simpler and operations more profitable. He believes there is huge upside to the creation of a fully digitized Canadian farmscape.
"You'd see a huge explosion of meaningful apps that could sit on top of that digital twin," he said, citing an example of an app that could predict high and low yield areas of a field based on pre-mapped conditions. "They could leverage attributes that are already there. It lowers the barrier to entry because they could access the entire digital twin."
With the infrastructure in place, everybody wins because it becomes a hub for innovation where entrepreneurs can thrive and farmers can benefit through meaningful programs and applications tailored to their farm, said Johnson.
"Younger companies in Canada can build up without having huge amounts of money," he said. "They can start to do something unique and important. As that starts to get standardized, those Canadian companies can flow into other jurisdictions."
For farmers who often juggle multiple programs and have relevant data in many places, the SDPAA cannot arrive soon enough. It's a big ambition, but one that farmers would support—after all, who would not want all their critical information in a single, easy-to-use interface. The SDPAA could become a hallmark of the innovation Supercluster upon release.