TUG OF WAR
BY TREVOR BACQUE • ILLUSTRATIONS BY SHUTTERSTOCK
The two-year anniversary of COVID-19 is upon us and many aspects of life are still out of sorts. One step forward often results in one, or two, steps backwards, depending on what aspect of life is being evaluated. Farming, though, has always been a touch more socially distanced and isolated than the rest of society, but it's not immune from the pandemic and its many ripple effects, primarily through the interruption of supply chain logistics.
The industry's supply chain is certainly faring better than it was in spring of 2020, but by how much? The availability of equipment remains a thorny subject while the topic of inputs is at least a touch more palatable today.
COVID troubles aside, the agriculture supply chain is typically robust, but not without shortcomings. The relative measure of its strength is indicated by how much a given year deviates from normalcy. Al Mussell makes his living monitoring trends, analyzing the story behind the story and interpreting the implications for Canada's agriculture industry. As director of research at the Canadian Agri-Food Policy Institute in Ottawa, ON, he knows the last two years have been a grind, but what lies ahead may be even more difficult.
The supply chain can absorb a lot of upheaval caused by everything from snowstorms and dry years to high and low commodity prices, said Mussell. "Most of those shocks are temporary, five to 10 per cent deviations or less. What we've had to deal with over the last couple years are deviations that are more in the magnitude of 30 per cent or more."
To absorb such shocks requires a strong system, which Mussell believes Canada has, but knows that everything has a breaking point and the industry as a whole is nowhere near out of the woods.
Shipping containers today are harder to come by than a roll of toilet paper in spring 2020, which is to agriculture's detriment. Mussell noted transport of consumer goods, namely electronics from Asia, has such great margins compared to commodities, that vessels unloading in North America often go back to Asia empty to reload because it simply pencils out better. It also doesn't help that port issues in Asian countries mean that it can take days or weeks to find workers to receive and process orders. "Nobody's there to unload it," he said. "They're locked down, sick or too scared to come to work. Stuff like that plays havoc with your supply chain."
Add to this weather concerns and a particularly dry year across a large swath of North America, and people begin to talk about food security on a global scale. Yara International CEO Svein Tore Holsether recently pronounced: "I'm afraid we are going to have a food crisis." The comment by the fertilizer giant's top dog was in direct relation to the rising cost of energy prices. Natural gas prices in Europe hit all-time highs this past fall and prices in Canada are similarly doing well.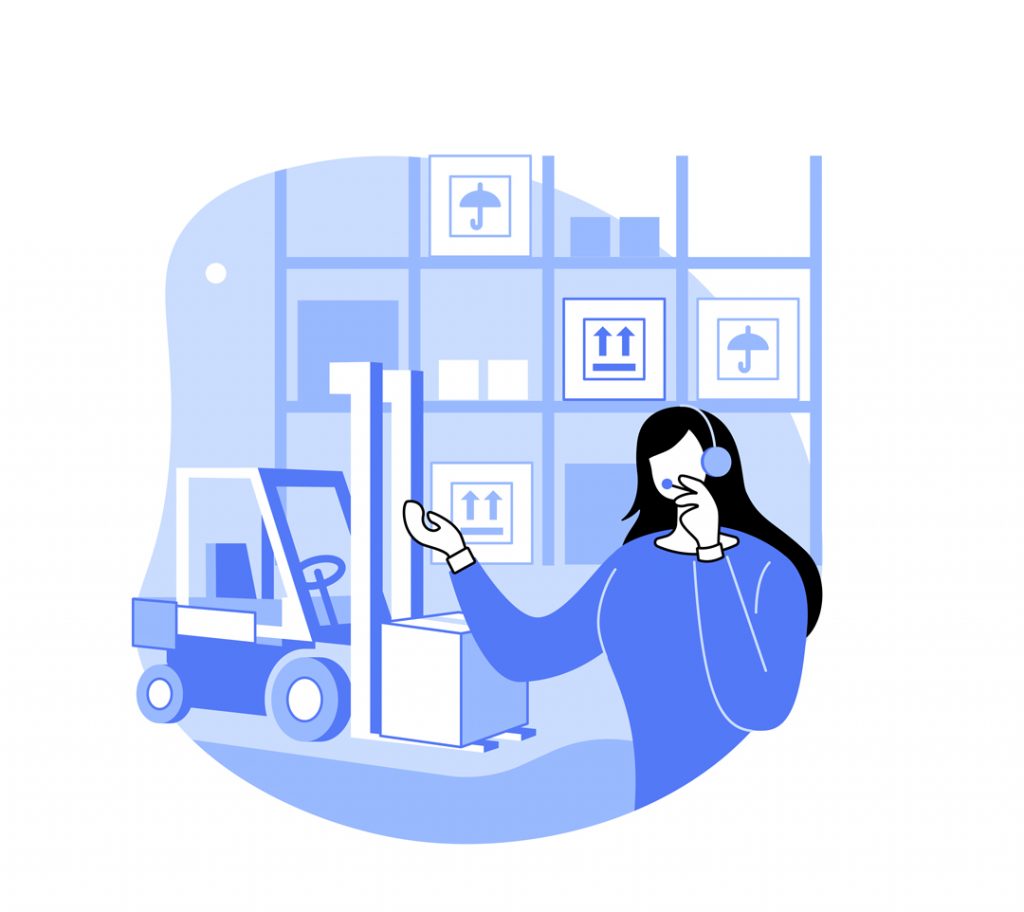 So, while 2021 gave the world a vaccine, it also came with sky-high energy prices—a plugged leak at the stern only to spring a new one at the bow in the boat of globalism. To see how unprepared people were for the energy ascension, look no further than the USDA's February 2021 Agricultural Projections to 2030 report. It predicted a slow, determined increase in the price of crude oil, starting at $41 in 2020 and rising to $57 a barrel by 2030. At time of publishing, WTI Crude and Brent Crude were both above $95 a barrel. 
The entire situation conjures up more unknowns for Mussell. "We really do have signs of the return of global hunger," he said, and observed that many countries are forward buying crops. This is unusual, but seemingly they don't want to be caught at the mercy of supply chain shortfalls. Jordan and Egypt, the latter of which is typically one of the world's largest grain buyers, have snatched up a considerable volume of cereals. This is to avoid being caught without adequate stocks and to insulate themselves from high prices, a problem exacerbated by lagging global production, which has seen demand outstrip foodstocks for the second straight year, as recorded by the UN's Food and Agriculture Organization. And while it's not illegal to purchase more commodities for domestic supply, it can cause speculation and, ultimately, food insecurity, further compounding worldwide food questions.
"That could be really disruptive to the point where you get geopolitical effects," said Mussell. He cited China's recent trade actions against Australian barley and wine as well as Canadian canola, beef and pork as evidence of international tensions. "What I think we are going to emerge with from the pandemic is a hungrier world where food security is a front-burner issue," he said. "I really do worry about countries making their own rules having to do with ag and food security. For a trading economy like Canada in ag and food, we are a loser out of that deal."
DEALERS AND DELAYS
At a micro-level, a different set of problems persists. For the average farmer, equipment is typically bought following a good year. In Western Canada, 2021 was not that year. However, a few geographic pockets across the Prairies fared well with crop production, and there, equipment purchases were prioritized. The situation is better with equipment and parts availability than it was in the spring of 2020, but it's still in bad shape.
"The supply chain is nowhere near where it needs to be, or nowhere near what we call normal," said John Schmeiser, president of the Western Equipment Dealers Association (WEDA), which represents 2,200 dealers in North America, including 750 in Canada. "It's a compounding problem. It starts with the pandemic, that's where things really started creating the challenges, but then there was pent up demand."
That pent up demand, explained Schmeiser, began five years prior and follows a typical, undulating five-year market cycle. In 2019, manufacturers predicted 2020 would be a surge year for equipment, he said. This proved exactly the case thanks to the trifecta of relatively good weather, strong crop prices and low interest rates. "If those three metrics hit, there's an incredible demand for new farm equipment," he said. "Those metrics all hit."
Not knowing where the pandemic would take them, manufacturers collectively began telling dealers in March 2020 to stock up on parts inventory as much as possible. Dealers listened, but their shelves invariably emptied. "Eventually you get to a point where there's a stranglehold on the system. That caught up to us," said Schmeiser.
Saskatchewan is the only Canadian province and jurisdiction in all of North America that requires every manufacturer to maintain a parts depot or use a dealer as a designate, noted Schmeiser. "Thank goodness for that," he said. "I think the manufacturer doesn't like that provision at times, but for our customers, it gives them peace of mind."
The bottom line is newly purchased equipment, especially air drills and seeders, will not arrive by springtime, period. Many manufacturers in Western Canada face the same issue—it's difficult to get raw materials and various components, which are often sourced from Asia. Delays of six-plus months are now normal.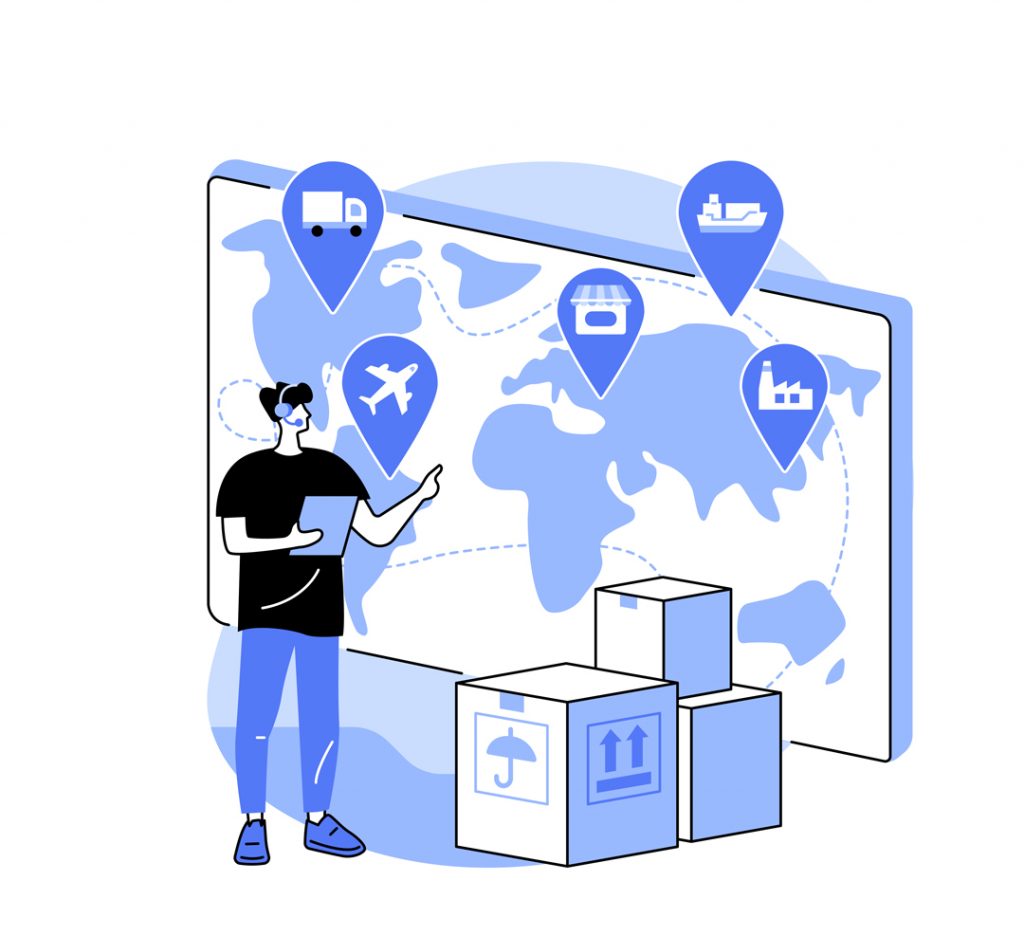 "Because of delivery dates on new equipment, there's an incredible run on used [equipment]," he said. According to WEDA, between May 2020 and September 2021, dealers asked the same or more for used combines on the lot. Normally they would discount machinery at a rate of perhaps two to five per cent each month it sits to trigger sales, but at certain points during that stretch prices were up, not down, those same percentage points. "That's a once in a generation type thing. We saw a shrinking supply of used equipment and increasing demand on it because of the bottleneck. That's been the most profound effect just because of limited supply getting smaller and smaller."
According to manufacturers, so long as the pandemic continues to diminish, they are banking on a return to normal service levels by 2023. All Schmeiser can tell farmers is they need to have an upfront talk with their local dealer about delivery dates. This will help farmers plan for the near future, even if iron shows up late. The same is true for farm retailers. The state of affairs was downright nasty in the spring and summer of 2020, and while those days are in the rearview, they're not out of sight.
"Last year, the crop input supply chain in general was in relatively good shape" said Trish Meyers, Federated Co-op Ltd. director of Ag Solutions, in Saskatoon, SK. "Going into 2022, there's a strain on certain products. However, the whole channel has been planning pretty diligently for the upcoming growing season."
Meyers's biggest PSA to farmers is directed at those planning to buy fertilizer just in time for spring seeding. Many farmers opted to postpone purchases as prices escalated back in the fall. Those same farmers will still require fertilizer, but on a tighter timeline.
"The 2022 crop will still get seeded, and fertilizer will be in demand, but now there's a backlog of product that needs to move to farm in a short period of time," she said. "We know there's going to be a need. It could be tricky getting it on farm. If seeding starts across the Prairies at the same time, that puts extra pressure on fertilizer logistics."
Farmers have continued to build out on-farm storage, including smooth-walled fertilizer bins and this does help farmers who don't rely on a retailer to store their inputs. For a time, the issue was finding a retailer that had fertilizer on hand, but now it seems as though the delivery co-ordination may be a bigger question mark.
Federated Co-op, for its part, is in constant contact, sometimes daily, with manufacturers to monitor inventory, parts and more. Despite this, there certainly could be instances where farmers must go with a second choice or a different company's logo on their desired farm inputs. 
"There should be enough canola seed and crop protection product for growers, it may just not be the product," she said, and suggested one product such as canola hybrids, could be substituted for another. "Our frontline team is working with growers to find the best solutions."
INPUTS AND IMITATIONS
You'll hear this same sentiment on the seed side, depending what product you want. The hot and dry conditions of 2021 impacted seed production harder than did supply chain issues. Trent Whiting, the parent seed co-ordinator for Western Canada with SeCan, said for certain seed varieties, orders should have been placed yesterday. "There's enough seed to go around, but can you get it to where you need to get it and get it cost effectively? That's the real question. If you know you need [seed], I'd get it booked sooner rather than later."
He said the seed supply in Alberta is OK, Saskatchewan is a total disaster and Manitoba is only fair. Not surprisingly, Whiting observed the Palliser Triangle was the hardest hit area of the Prairies this past year and, given the immense durum production in this region, demand for the cereal has gone through the roof. "From a seed grower perspective, it's hard not to sell durum grain at $22 or $25 per bushel," he said. Sales could fetch between $25 to $30/bu or even higher, he added.
And while durum is expensive, at least it's available. Yellow peas are in extremely short supply and this year no workaround exists if you're on the hunt. "If you don't have it in your bin, I don't know if you'd go out and replace it. There's really no other production. It's not like it's produced somewhere else. Hopefully you got a little bit carried over, but you may actually have to go to another crop type."
With barley and spring wheat, Whiting is not concerned. He said the real issue may be moving seed to Saskatchewan and Manitoba where farmers are used to paying less for it. Meanwhile, Alberta farmers are used to higher prices due to their proximity to Feedlot Alley in the south and port access to the West Coast. He said that addition is an extra $2 to $2.50, including freight, for Saskatchewan and Manitoba buyers.
As far as availability of new varieties are concerned, Whiting encourages farmers to tamp down their expectations. Newer varieties simply could not propagate at any meaningful levels last year and, as a result, breeder seed is extremely tight, down about 50 per cent across the Prairies. Many new varieties on farmers' wish lists may not be available for at least one more year, if not more.
However, he injects a dose of reality to the situation and reminds farmers that there is nothing wrong with saved seed. "If you want to change a variety, be honest with yourself. New isn't always best. Be sure you're making the right decision."
Last, Whiting reminds farmers that spending $25 for an official lab test is money well spent. Official germination rates and thousand kernel weight, are important factors when it comes to determining seeding rates.
So, while the pandemic has laid bare particular fragilities of the global supply chain, Canadian agriculture has overall escaped without too many scars. Uncertainty persists, but it does appear agriculture is through the worst of it—for now. The issue of trucker vaccine mandates continues and, after weeks of protests in Ottawa and other parts of Canada, Prime Minister Justin Trudeau invoked the Emergencies Act to quell demonstrations. To date, the mandates remain in place for cross-border truckers. This adds to issues in the Canadian transportation sector that already had a scarcity of drivers for three-plus years. 
When Mussell surveys the world's agriculture scene, he believes many countries will conduct reviews of vital supply chains. It wouldn't surprise him if a number of nations develop efficiencies and also create new contingency plans, given what many have experienced over the last two years.
For the moment, he can't stop thinking about how his uncle sagely likened the agricultural landscape to the rope in a game of tug of war. "Everybody gets a chance to tug it once in a while, but most are just hanging on. We're in a period where there's a great deal of volatility and risk. It's probably a good time to hang on."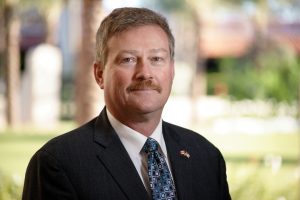 GETTIN' CREATIVE
When Schmeiser noted supply chain interruptions resulted in chaos, he meant it. Equipment dealers are doing whatever they can to help customers, he said. Recently, a farmer's five-year-old high clearance sprayer needed a replacement fuel tank. Canadian law states a manufacturer must have parts available for farm equipment for at least 10 years. During the pandemic, the manufacturer's third-party supplier that makes the fuel tanks went out of business. Now what? "This is where our dealers have become creative," said Schmeiser.
A dealer staff found the same sprayer at a salvage yard—one that had been written off in a fire, however the fuel tank was in pristine condition. They removed it and installed it in the farmer's sprayer. It's not nicely packaged and fresh from the factory, but it works, and during a pandemic, it's often been whatever works.
"We are in a customer relationship business. If we lose the trust, we lose the customer."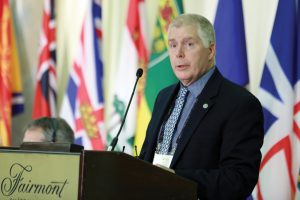 TANGLED WEB
Just how interconnected is the global supply chain? Mussell said perhaps more than you ever thought, and offered this anecdote. In Spring 2020, when COVID-19 ramped up, despite shutdowns, essential services carried on. In ethanol production, a chief byproduct is compressed C02. Well, travel declined sharply and fuel consumption plummeted as did ethanol production, as did compressed C02 production. By summer 2020, the American Meat Institute made urgent contact with members, asking how much compressed C02 they required to keep their meat inventory cool, because in-patient levels at hospitals were sharply increasing and the heath care sector requested compressed C02 for medical purposes.
"Who on earth would think a pandemic has a direct effect of people driving less … all the way through to compressed C02 and having to ration it between meat processors relative to hospitals. It's crazy."