MEET YOUR MAKER'S
BY JENNIFER BARBER • ABOVE PHOTO COURTESY OF UNIVERSITY OF SASKATCHEWAN • PHOTOS BELOW COURTESY OF MAKER'S MALT
In 2016, Rosthern, SK, barley farmer Matt Enns escaped the Prairie deep freeze to relax in the Florida sun for the winter. More than a mere getaway, he intended to use this time to formulate his next career move after having expanded his stake in the family farm. As fate would have it, while he calculated his agricultural future, he joined a craft beer club near Orlando for the duration of his holiday. Its enthusiastic young members hosted tasting events where they sampled new and unique local brews produced by Florida's vibrant craft brewing industry. His time with the club inspired Enns to launch Maker's Malt, a micro-maltster venture. Established in 2018, the business would in turn help inspire those in Saskatchewan's fledgling craft beer industry to take flight.
Enns's Florida epiphany was not only that the state's burgeoning craft beer market hinted at the potential for similar growth in Saskatchewan. He and his fellow barley farmers could serve the discerning tastes and thirst for novelty of brewers and their clientele. "I left the farm to work as a physiotherapist for 10 years, but came back to grow barley," said Enns, who chairs SaskBarley. "Maybe because I returned to farming on a non-traditional path, I wanted to do something a little unique. I had an inkling of where craft beer could be in Saskatchewan.
"There were a few enthusiastic brewers and it was a premium product that had good market potential. We farm in an area of the province known for its barley, and in particular, its malt barley. But there was a disconnect between what the large multinational companies needed in terms of malt product and what a small craft brewery was asking for, and that's a gap we thought we could fill."
Enns connected with farmers he knew, as well as Saskatchewan barley breeders and ambitious craft brewers eager to make a name for themselves. His intent was to explore a business model that leveraged high-quality, small-batch malting. Traceable from field to malthouse, he intended to create unique products to align with the needs and desires of the emerging craft brewing scene.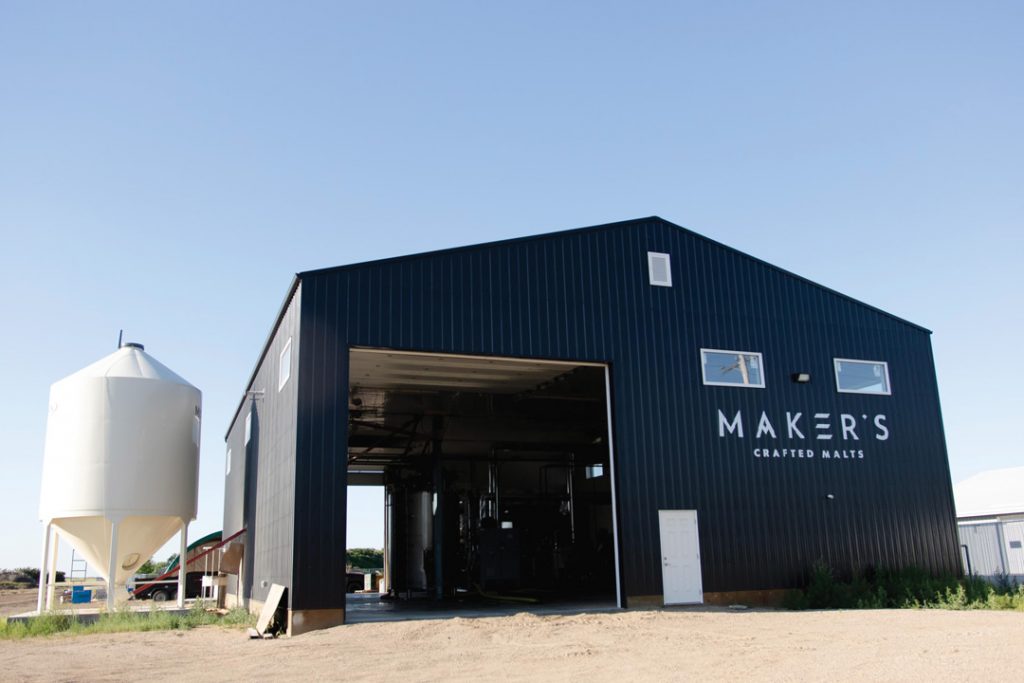 TOOLS OF THE TRADE
To his value chain research, Enns added a study of the malting process. In 2017, he took a one-week intensive malting course at the Canadian Malting Barley Technical Centre in Winnipeg, MB. While he honed his knowledge of malting biochemistry, he also became involved in the U.S.-based Craft Maltsters Guild. The organization's active community of Canadian and American craft brewers provided him with much of the know-how he needed to set up his new business.
When Enns approached his potential partners about creating a malting business tailored to craft brewers, they assumed he had been in the city too long. To them, the idea was too niche. But he backed his proposal with research and recruited a small group who agreed it was worth exploration.
Maker's Malt is owned by a lawyer, a construction worker and three additional barley farmers whose grain is used in the malting process. Enns put up half of the capital while the rest split the remaining investment. Functionally, he is the company's maltster and unpaid CEO, while the balance of the ownership team are silent partners. At the malthouse located in the town of Rosthern, 65 kilometres northeast of Saskatoon, SK, the business has two employees—an operations manager who is also a maltster, and an assistant maltster. The 5,000-square-foot, custom-built facility annually produces about 150 metric tonnes of malt.
Prior to building the malthouse, there was no template for aspiring craft maltsters to follow and no equipment available within Canada on the small scale the group needed. After an exhaustive search Enns found a new Wisconsin manufacturer of just such equipment. "The malting equipment used by the big multinational maltsters is a thousand times our size," said Enns. "This equipment was shipped out on a couple of flat decks. It is a single very large vessel and a 40-foot skid of supportive equipment. It's an all-in-one system that can malt barley in a flexible manner allowing for the production of a large variety of malt products." They integrated the equipment and ran their first commercial batch in January of 2018.
Big maltsters aim for consistency, efficiency and cost of production, and their main product is a consistent base malt. In contrast, craft brewers place a higher value on unique flavour, innovation and traceability. While Enns would go on to produce a number of base malts, craft brewers also look for specialty malts made primarily from barley but also from wheat and even oats, that offer unique flavours. Canadian craft brewers traditionally import many specialty malts from the U.K., France and Germany where such operations are more common.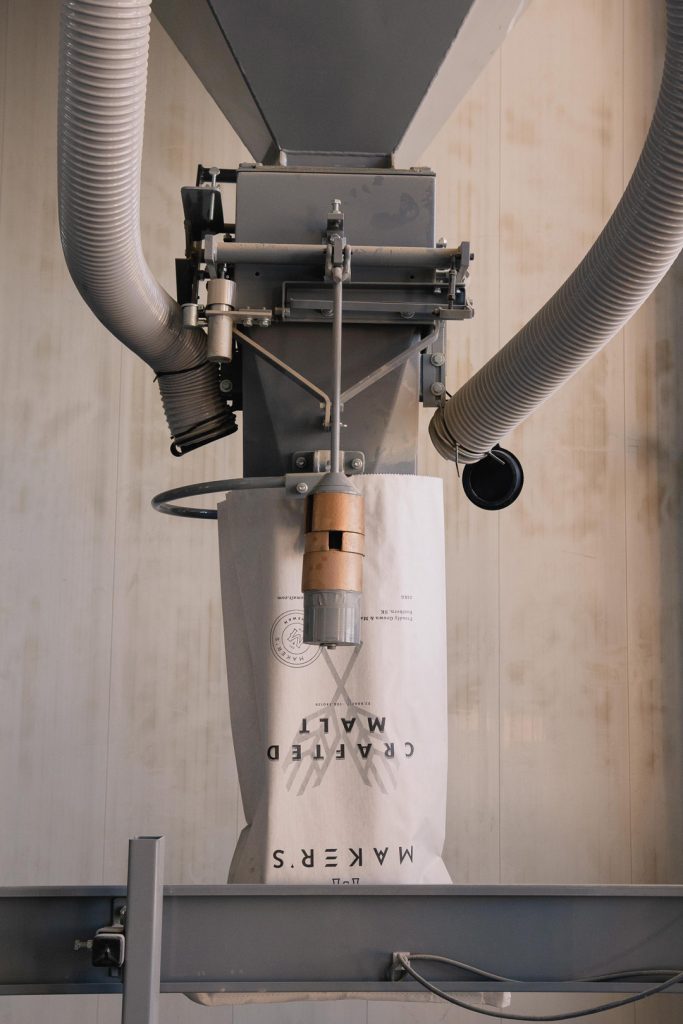 A LOCAL SUPPLY CHAIN
As Enns and his partners grow the barley he malts, they can adapt their agronomic management to suit customer needs. "Through our own processing and talking to our end-users every day we started to really understand why certain malt quality metrics matter," he said. "We value our personal connections, quality over quantity and that is what our customers value as well. They want to produce the best tasting product they can, cost is not their biggest metric, nor is volume."
According to the Canadian Craft Brewers Association, more than 1,000 craft breweries and brewpubs have opened in Canada over the past decade, and most primarily serve the communities in which they operate.
Craft brewers are increasingly concerned about their carbon footprint and the source of their ingredients, said Enns. Suitably, most Maker's Malt is grown within eight kilometres of the malthouse. The business delivers its product primarily to Saskatoon and Regina, SK, with a small amount shipped to Winnipeg. "My customers talk to me, the grower, the maltster, the delivery guy who is also the problem solver," he said. "Traceability is important to many people and our supply chain is very simple."
Malty National Brewing of Regina was one of Maker's Malt's first clients. The business was the first western Canadian brewery to be designated Craft Malt Certified by the Craft Maltsters Guild. This certification flags the brewer's use of craft malt to beer consumers. Owner Adam Smith said he values working with the small maltster and appreciates that Maker's delivers malt tailored to the needs of his brewery. "Unlike the big guys, we deal in small batches and are constantly rotating what we sell, so we are open to discussing new and different things. Visitors to our taproom and stores ultimately dictate what they want, but through Matt we can easily adapt based on that local supply."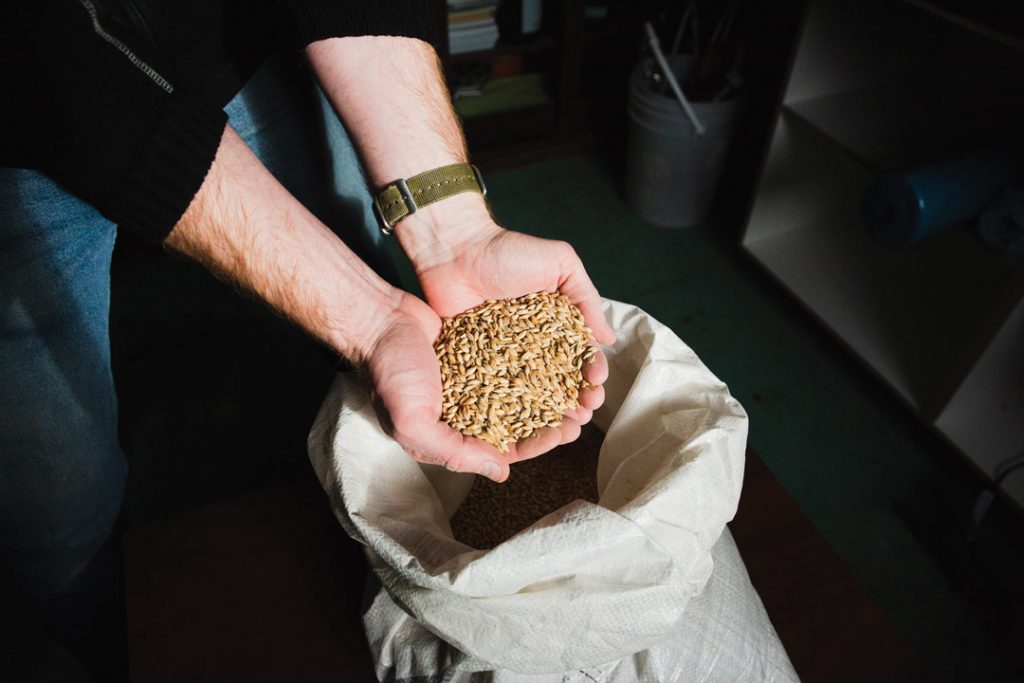 INTRODUCING CDC BOW
The Rosthern area is known for its favourable barley growing conditions and also happens to be near the University of Saskatchewan Crop Development Centre (CDC) with its world-class barley breeding program. Certified in 1999, CDC Copeland was developed here and became one of Canada's longstanding top varieties. It remained the nation's most widely grown barley in 2020.
SeCan, the distributor of CDC Bow, contacted Enns in early 2018 to see if he would malt a quantity of the new variety and distribute it to his brewer connections. Enns envisioned the creation of a more ambitious initiative, and the Bow Project was born.
"We contacted every craft brewer we knew and said we would send them enough malt barley made from CDC Bow to make a batch of beer," said Enns. "They could choose the recipe they wanted to make. All they had to do was give us enough beer for two events we were hosting and provide us with performance metrics for evaluation."
CDC Bow hadn't previously been commercially malted, and the Bow Project provided researchers with brewing information derived from the making of 14 craft beers. This accelerated the testing process for the variety. Once all the participants produced a batch of beer, Maker's, the CDC and SeCan hosted events in Regina and Saskatoon to which they invited farmers, the breeding team, ag industry professionals, brewers and members of the public.
"CDC Bow looked really good on paper," said Aaron Beattie, CDC plant breeder, University of Saskatchewan associate professor and lead breeder of CDC Bow. "It had great agronomics. One of the big issues barley growers on the Prairies have is lodging, especially in rainy or irrigated areas. The lodging resistance was much better with Bow. It had a better disease package and yielded up to 10 per cent higher than AC Metcalfe. We knew it could be grown well so now we wanted to see how it malted and brewed."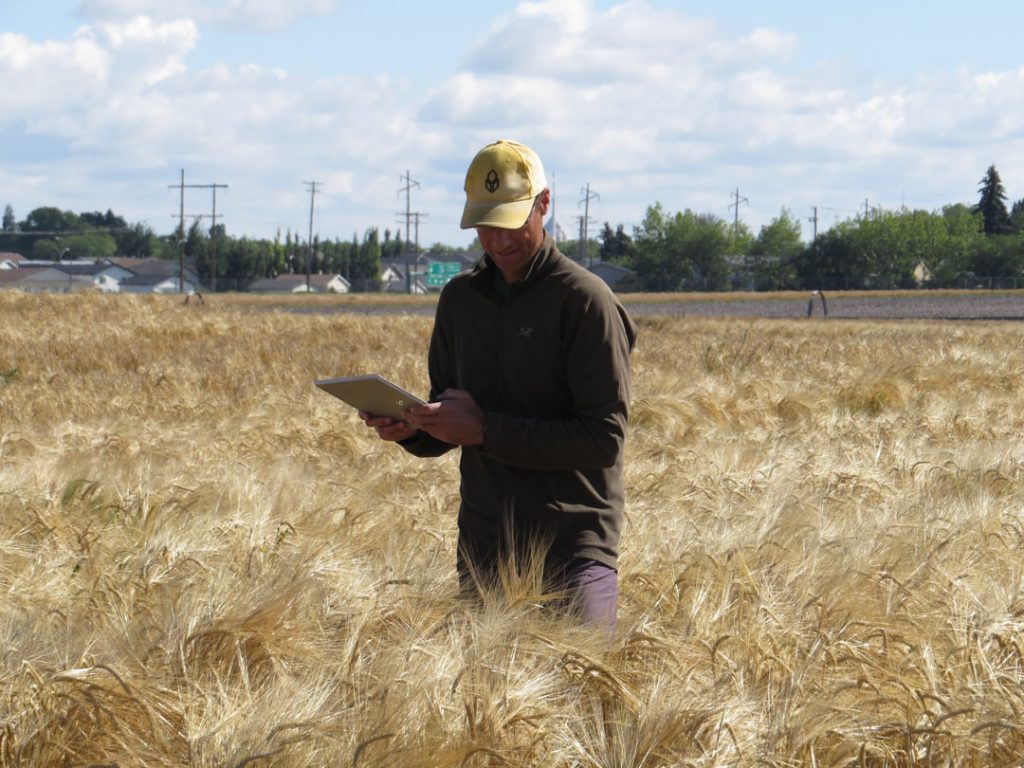 CDC Bow offers brewers key qualities, said Beattie. These include a low level of beta glucan, a component that can impede the brewing process. Its high extract level produces more beer per unit of malt and its low protein level is a key spec of craft brewers.
Shawn Moen of 9 Mile Legacy Brewing participated in the Bow Project, which allowed his business to experiment. "As craft brewers, we started very small, as a nanobrewery, before we grew to a microbrewery," he said. "Much of our growth has come from playing around with different ideas and that is how we have come up with some of our best products."
Moen said it can take a long time for large brewers to try new things and a strength of the craft beer market is that it can focus on experimentation, variety, freshness and local availability. "We have more flexibility than the big brewers. We can be creative with our timing and we welcome variety to a certain extent. We always look for creative and fun ways to think about ag value and Matt at Maker's Malt thinks the same way."
Beattie said Bow is a flexible variety, so it can suit the needs of craft brewers such as Moen but also meet the specs of the base malt required by multinationals. He has also developed additional malt barley varieties specific to the craft industry. These include CDC Churchill, registered in 2019, which has an enzyme package well suited for craft brewers.
Enns's own farm operation conducts annual agronomic and variety trials that incorporate various barley varieties. This generates improved performance in grain destined for the Maker's malthouse as well as for export. He describes CDC Churchill and CDC Fraser as interesting newcomers he continues to grow following trials.
With his business now well established, Enns remains captivated by the world of craft beer. Since he envisioned his micro-malting career possibilities during that winter in Florida, his ambitions have only grown. The Maker's team is now at work expanding their malthouse. They will set up a second malting system that will allow them to produce 50 per cent more product. Given existing demand, Enns is confident his craft brewer customers can absorb this increased volume, and more.
Eventually, he would like to increase production even further to meet local demand.
A second expansion would include the possible construction of an even larger malthouse on his farm. Adjacent to his barley fields, such a facility would allow him to host variety and agronomic tours as well as agri-tourism events at which local brewers could promote their products.
"I have always been an advocate for agriculture, especially as I spent so much time in the city in health care and saw just how big that disconnect is," he said. "It takes a lot of time, energy and money to do it right and I'd like to continue to explore that, one beer at a time."