FARM LIFESTYLE CONNECTS LAND AND LOVED ONES
BY IAN DOIG • PHOTOS BY BRYCE MEYER
Brian Sewell's first entrepreneurial venture was anything but what you'd expect from a teen who'd decided from day one to take up the family business. But for Army of Darkness Skateboards (AOD for short), Brian's mobile skate shop and manufacturing company, it rolled straight out of his farming experience.
Wild about skateboarding and snowboarding, Brian grew up on his family's grain farm near the hamlet of Herronton. Forty minutes southeast of Calgary, the area features a rolling landscape and a view of the Rockies to the west. Growing up here, Brian soaked up farming skills like a sponge, tagging along with his father, grandfather and older brother on daily operations. Like many farm kids, he learned to operate a tractor, fix machinery and auger grain from an early age. "I have always loved that about farming—that the skills are just ingrained in us," he said.
For Brian, these included admirable woodworking abilities. Constantly breaking skateboard decks, he decided to have a go at making his own. From a customized cube van, he soon began selling his own decks and skate paraphernalia to kids in his community.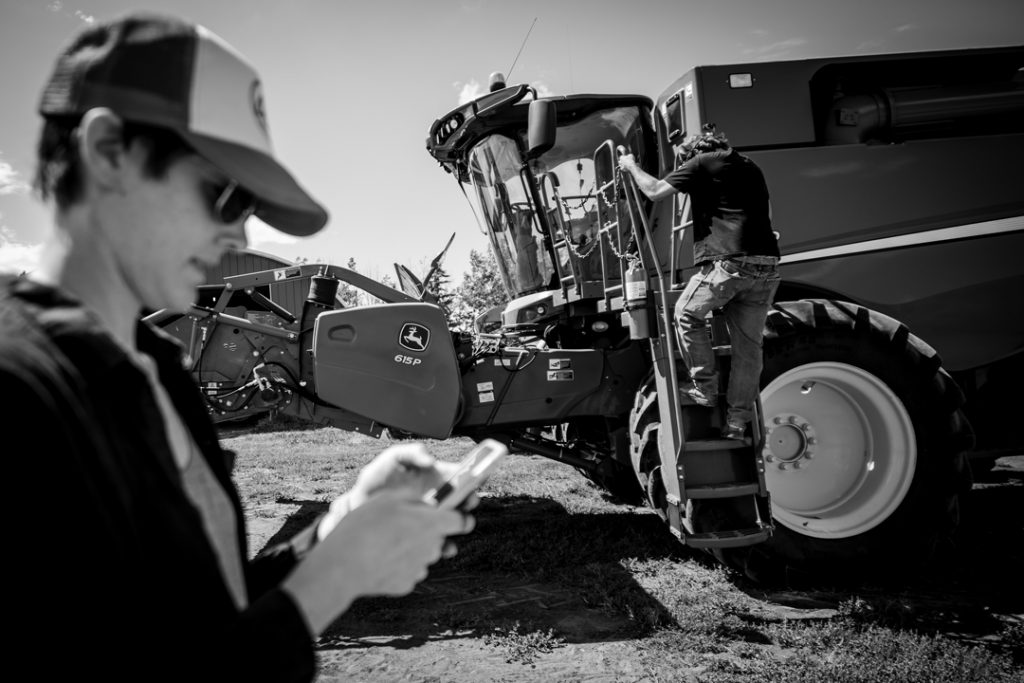 Brian now operates the 4,000-acre family farm with the help of his wife Carmen and their three small children—Aleyx, Quinn and Sawyer. The couple snowboarded together in high school and now spend as much time snowboarding and skiing with their own kids as possible. They've also recently begun chauffeuring skate-park visits to High River.
Working in agriculture has allowed this Farm lifestyle connects land and loved ones very active family the flexibility to pursue their personal and professional passions.
"We all greatly appreciate the freedom the farm lifestyle has brought to our family," said Brian. "Although there are longs days, lots of uncertainty and risk, it doesn't feel like a job. I could not imagine having a set work schedule or someone else dictating what needs to be done in a day. Mother Nature is enough of a boss for us."
Breaking away from the nine-to-five schedule most urbanites adhere to requires effective time management, but suits the family well. "I am also available to help run our girls to dance and other activities they have on the go, help out at baseball, take my son to play shinny or golfing on a Monday morning or create time to get out on the ski hill," said Brian. "I also enjoy being a super-fun, 'Let's go get a Slurpee' dad."
While Carmen assists with grain marketing and farm management, she also works part-time in Calgary as marketing director of Catalyst, an accounting and tax advisory firm specializing in agriculture. While she creates and plans ag-related events for clients, Brian also contributes to the greater industry as Alberta Barley vice-chair and director-at-large.
The pair recently graduated from the Canadian Malt Barley Technical Centre's Malt Academy in Winnipeg, MB. As a professional development project, they enlisted to better understand what maltsters and brewers look for in barley. This forward thinking is typical of their approach to farming. "Like on most farms, sustainability practices have always been a high priority," Brian explained. "If we aren't environmentally aware and careful with the earth and soil we grow in, we can't expect it to produce for us year after year."
Using minimum soil tillage, they conserve moisture and build organic matter. Also employing crop rotation—growing different plant varieties each year—they maintain healthy soil and reduce plant diseases while improving yields.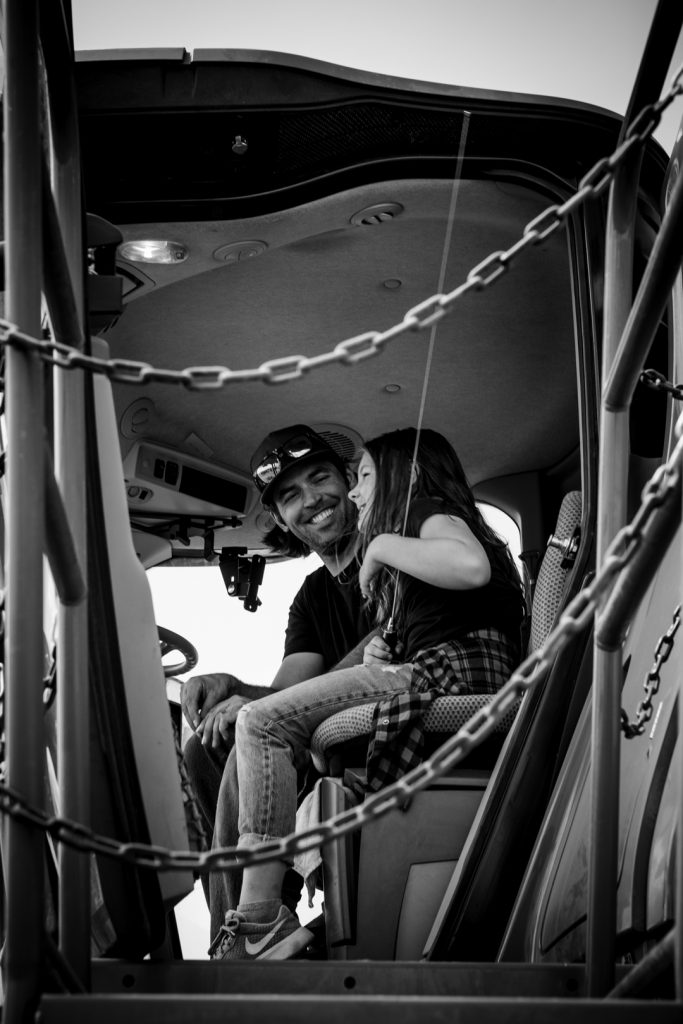 The Sewells are also excited about new and innovative developments in farm sustainability, having adopted the use of a fertilizer product that combines the sulfur plants require for healthy growth with organic waste from grocery stores. "Keeping wasted food out of the landfill and turning it into nutrients for our soil is really a win-win," said Brian.
As winning combinations go, Brian claimed the close connection his family members enjoy with each other and to the land is unbeatable. While his father James remains involved in field activities and his mother Joanne supports everyone's activities, the Sewell children make the farmyard their playground but also love combine rides, harvesting the family garden and making pizza deliveries to the field. The Sewell kids all enjoy joining their father on the tractor and on combine and grain-hauling rides. "We hope to instill the same love of the land and lifestyle in them that I have grown up with," said Brian.
"I love the lifestyle that farming brings for my family. You can't put a price on being able to work with your wife or dad or to have flexibility to be active in your kids' busy schedules."