NITROGEN-FIXING CORN MAY HOLD IMPLICATIONS FOR GRAINS AND OTHER CROPS
BY IAN DOIG • PHOTO COURTESY OF THE UNIVERSITY OF CALIFORNIA, DAVIS AND AMY QUINTON
Four varieties of the Sierra Mixe corn landrace have been known to science since the 1980s but grown by residents of the Mixes District of Mexico's Oaxaca state for untold centuries. Howard-Yana Shapiro, who is now chief agricultural officer with food manufacturer Mars, Incorporated, found that it was being cultivated there in nitrogen-deficient soil and recognized its importance to agricultural research.
Shapiro and colleagues including University of California, Davis researcher Alan Bennett have studied the plant, publishing the results of their field work and genetic analysis in August 2018. "Developing an understanding of the mechanism for nitrogen fixation was very challenging," said Bennett. "It took an interdisciplinary team representing plant biology, metagenomics and microbiology nearly a decade to unravel what was going on."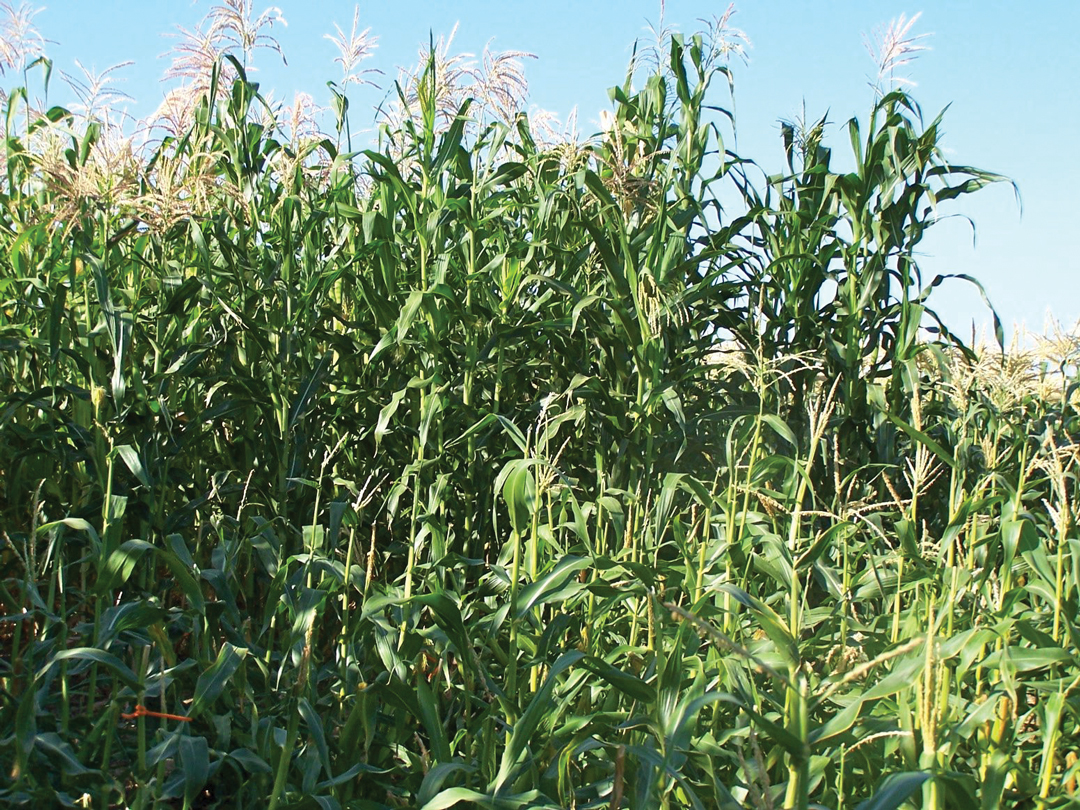 Researcher Alan Bennett suggests unlocking the secrets of this nitrogen-fixing corn could be revolutionary to crop development. Photo courtesy of the University of California, Davis and Amy Quinton.
Growing an amazing five to six metres in height, the plant's stalks are spiked with aerial roots that ooze gooey, transparent mucilage. This is colonized by bacteria that fixes nitrogen from the air, supplying 28 to 82 per cent of the plant's nitrogen nutrition and fuelling its growth in marginal soil conditions. The implications for the development of self-fertilizing crops are enormous, but research is in its early days, said Bennett. His team is now focusing on identifying the genetic components and the associated microbes that carry out the process.
Due to its height and six- to eight-month maturation period, the corn is not suited to conventional farming. "However, understanding the mechanisms and the associated microbes gives us an opportunity to introduce the traits, or related traits, into conventional crops," said Bennett. "It would be revolutionary if we were successful in developing crops that could supply even 25 per cent of their nitrogen needs through nitrogen fixation."
For more on Alan Bennett's work on this nitrogen-fixing corn research project, click on the above video.