BAND OF BREWERS
ALBERTA SMALL BREWERS ASSOCIATION GIVES CRAFT BEER INDUSTRY A BOOST
BY IAN DOIG
It was exuberantly clear the Alberta Beer Awards ceremony was a hit with its more than 500 attendees. A diverse selection of brewers, beer industry professionals and aficionados gathered at Calgary's Palace Theatre on March 14 for a raucous wrap to the second annual Alberta Small Brewers Association (ASBA) Alberta Craft Brewing Convention.
The evening's MCs declared a roster of winners based on blind taste testing by a panel of expert judges. The winners represented a diverse array of beers by well-established and brand-new brewers as well as the relatively large and the truly micro.
"The awards draw attention to locally made beer and are a confirmation that it's good," said ASBA chair Neil Herbst. In acknowledging the crackerjack alchemy of Alberta craft brewers, the awards also speak to the quality of the barley used to produce their good works.
Alberta farmers grow approximately half of all the malting barley that Canada produces. Recognized as a world-class product prized for its excellent brewing properties, in 2017, the Alberta crop was valued at $180 million.
Brewers around the globe appreciate the province's exceptional barley, but the proliferation of local craft breweries is a relatively new phenomenon. As of this past spring, the number of licensed breweries here stood at 77, with more expected soon.
While in 1985 Big Rock Brewery pioneered what would become a crowded field, a handful of craft brewers launched in the mid-'90s. Among these was Edmonton's Alley Kat Brewing, co-owned by Herbst and his wife, Lavonne. He said that while Albertans were exposed to imported craft beer following the privatization of Alberta's liquor industry in 1993, it's only been in recent years that consumers have become widely familiar with locally brewed craft beer.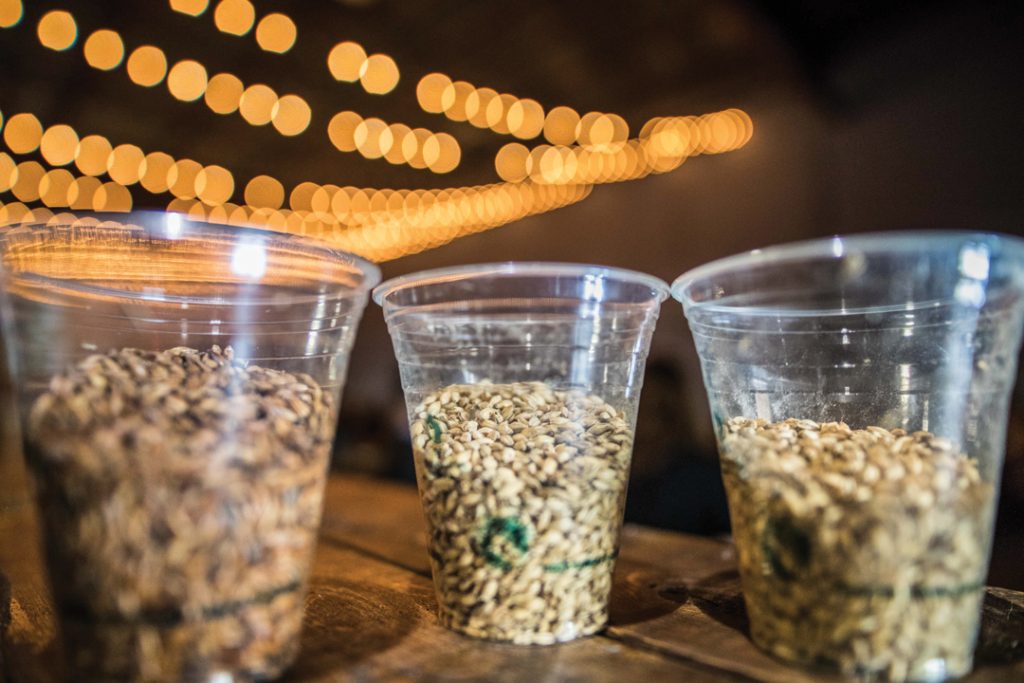 Since its launch in 2013, ASBA has become the central point of contact for government, business and community organizations wishing to team up with Alberta craft brewers. Herbst credited ASBA's effectiveness to strong leadership, including that of outgoing executive director Terry Rock, previously well known to Calgarians as CEO of Calgary Arts Development. "It's all about building it in multiple dimensions," Rock told GrainsWest just prior to his departure. "It's public awareness and starting conversations about excellence, quality and the tourism side of the business. Our vision is that brewing can be a signature industry for our province as we look to diversify our economy."
Critical to its industry-building work, ASBA's annual small-brewers' conference has quickly grown in scope from its first to second year. The association has used the event as a practical community builder for craft brewers, and it has become a hotbed for networking with each other and with industry suppliers. Brewers also no longer need to leave the province to attend such professional-development events, which is especially practical for smaller beer producers with limited budgets. The conference's array of informational sessions ranges from basic business planning to quality-control procedures and state-of-the-industry discussions on malt quality and negotiating the beer marketplace. High-profile international speakers such as John Holl of Craft Beer & Brewing Magazine and Chris Shepard of Craft Beer News provide valuable outside perspective.
The association's string of wins includes convincing Calgary Stampede organizers to allow craft beer to be served at the event. As well, this year, Edmonton's K-Days will exclusively serve craft beer on the Northlands grounds.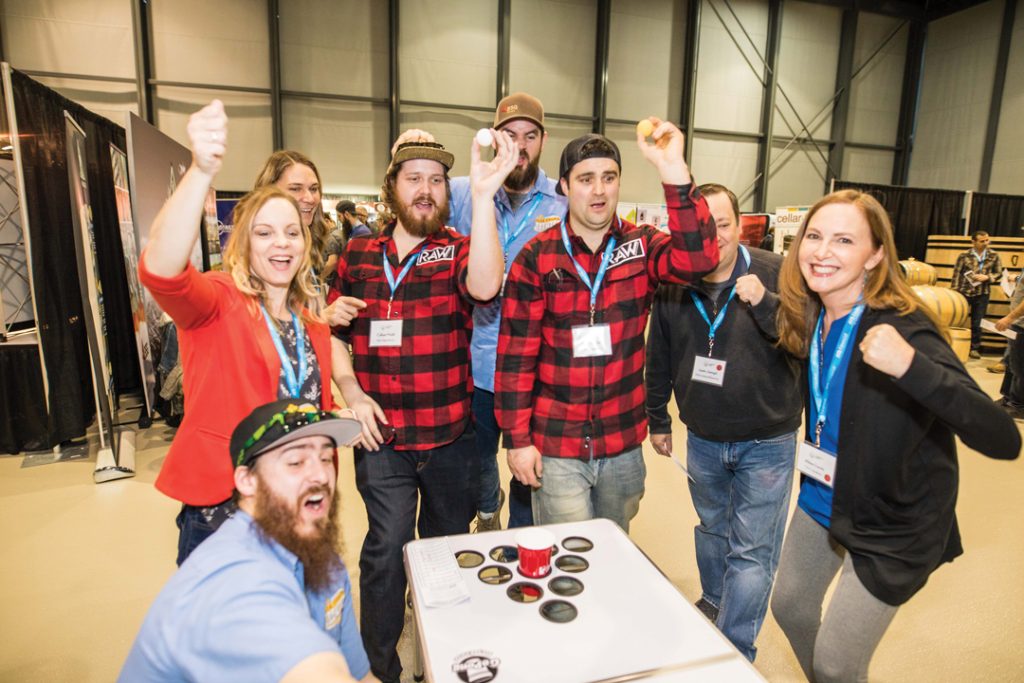 ASBA has also notably helped the province create its Alberta Small Brewers Development Program. "It [recognized] that it costs more to produce beer at our level," said Herbst. It also acknowledged that the industry creates economic opportunity and diversity, using more barley and employing more people per hectolitre brewed than mainstream brands, he added. Launched in August of 2016, it provided monthly grant payments to craft brewers until June of 2018 when the province was ordered to repeal or amend the program. The government said it will overhaul the program.
Additional provincial policy changes include green-lighting craft-beer sales at approved farmers markets and granting $60,000 to ASBA for its beer-boosting efforts. "The province is far more aware and sensitive to craft brewing than in the past, and the association will be instrumental in carrying on that conversation," said Herbst.
ASBA member Blindman Brewing of Lacombe won multiple Alberta Beer Awards including a bronze for brewery of the year. Co-owner Hans Doef said he and his partners are pleased to receive public affirmation that their beer is exceptionally delicious, but also excited to be part of the industry's upward trajectory. "Consumers are diversifying their palates and learning more about craft beer and the diversity within it," he said.
Doef credits ASBA for helping to supersize Alberta craft brewing. "It's a great unifying platform for the breweries to lobby from and have a voice and some camaraderie and communication between us. We're really happy to be a part of it."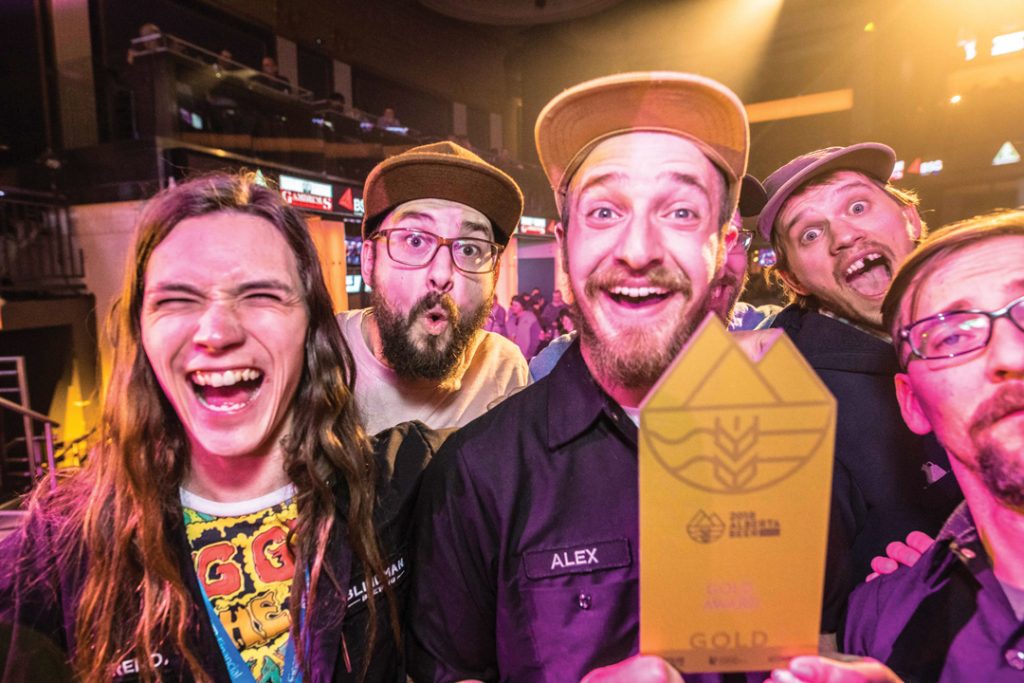 For more information on ASBA, visit albertabrewers.ca.
*A previous version of this story was published prior to the appeal panel ruling that the Alberta Small Brewers Development Program does not comply with the Agreement on Internal Trade.