EAST MEETS EAST
CAN CANADA KEEP PACE WITH THE CHINA–AUSTRALIA FREE TRADE AGREEMENT?
BY IAN DOIG
Spirits are high on Western Australia's Glenora Farm. Carlia and Frank Nield own and operate the 7,400-acre grain and sheep operation near the town of Hyden, 300 kilometres east of Perth. It's late December 2014, and the grain harvest is wrapping up with a predicted yield slightly higher than the regional average—and the sweeping China–Australia Free Trade Agreement (ChAFTA) signed November 17 is predicted to boost the country's farm economy.
"ChAFTA is certainly a vote of confidence in the agricultural industry," said Carlia Nield. Though Australian farmers view the deal positively, she said enthusiasm among producers is tempered by the hard work of remaining viable. The flat, dry, western agricultural belt produces high-quality grain, as well as cattle for domestic consumption. However, like much of Australia, it has experienced 10 years of extreme drought. Unlike distant eastern Australia, the state of Western Australia lacks the processing mills and abattoirs necessary to produce value-added exports, and its export-dependent grain farmers receive slightly lower returns than their eastern counterparts.
Though Nield was reluctant to predict great things, she noted that, in advance of ChAFTA, private investment in just such agricultural infrastructure has been taking place in Western Australia and across the country.
"If there is new investment in western Australian agriculture, this allows investors to produce an export-quality product," she said.
Under the two-year-old government of Prime Minister Tony Abbott, Australia pushed for the completion of ChAFTA, which had remained at a low boil for a decade. In contrast, the Canadian government under Stephen Harper has aggressively courted global free-trade deals since 2006. The Canada–EU Comprehensive Economic and Trade Agreement (CETA) is now in the final approval stage, the Canada–Korea Free Trade Agreement (CKFTA) has been ratified and the Trans-Pacific Partnership (TPP) is a work in progress. Given Canada's largely unassailable record in securing trade deals and China's burgeoning hunger for natural resources and agricultural products, Australia's scoop is notable. Now that one of the country's main agricultural trade rivals has gotten this leg up, will Canada forever be forced to play catch-up as a competitor in the Chinese market?
"Twenty years ago, Australia wasn't even thinking about China. We were in the lead, and had very strong relations with China," said Alberta business development consultant Ken Nelson, president of K L Nelson Associates. "Canada was doing things in China—all in agriculture—but it seems today Australia just kind of 'vroomed' past us on the freeway. The Australians made a bigger commitment to seize new trade opportunities with China."
In 2013, Australia–China two-way trade hit AUD $150.9 billion (CDN $154 billion), with Australian exports accounting for AUD $101.5 billion (CDN $103.6 billion) of that. ChAFTA will eliminate tariffs on 85 per cent of Australian exports to China when it comes into full force in four years. While tariffs will vanish outright on barley and processed products such as fruit juice and honey, most agricultural tariffs will be removed in stages. Tariffs of up to 20 per cent on dairy products will be removed over four to 11 years, while 12 to 25 per cent tariffs on beef will drop over a nine-year period. China imposes generously low wheat tariffs within a quota unaffected by the deal.
While Australia scored big with ChAFTA, Canada hasn't been idle in Chinese trade relations. In 2013, our agri-food exports to China were valued at $5.2 billion, an increase of 3.6 per cent over 2012. In September 2014, Ottawa signed a foreign investment promotion and protection agreement with China, as well as currency and trade deals in November worth up to $2.5 billion.
Alberta trades heavily with China, accounting for nearly 30 per cent of total Canadian trade with that country. China is also the province's second-largest market for agri-food exports, which were valued at $1.5 billion in 2013, a decrease of 8.2 per cent from 2012. In 2013, Alberta Agriculture and Rural Development (AARD) led a government relations and trade mission to China that included the formal renewal of a memorandum of understanding between AARD and the Chinese ministry of agriculture.
"Alberta's products are marketed in a competitive, globalized marketplace," said Alberta Minister of Agriculture and Rural Development Verlyn Olson. "We know that we need to continue to expand market access for our products. We will continue to participate in trade and investment missions to build on our relationships and open new doors for our products."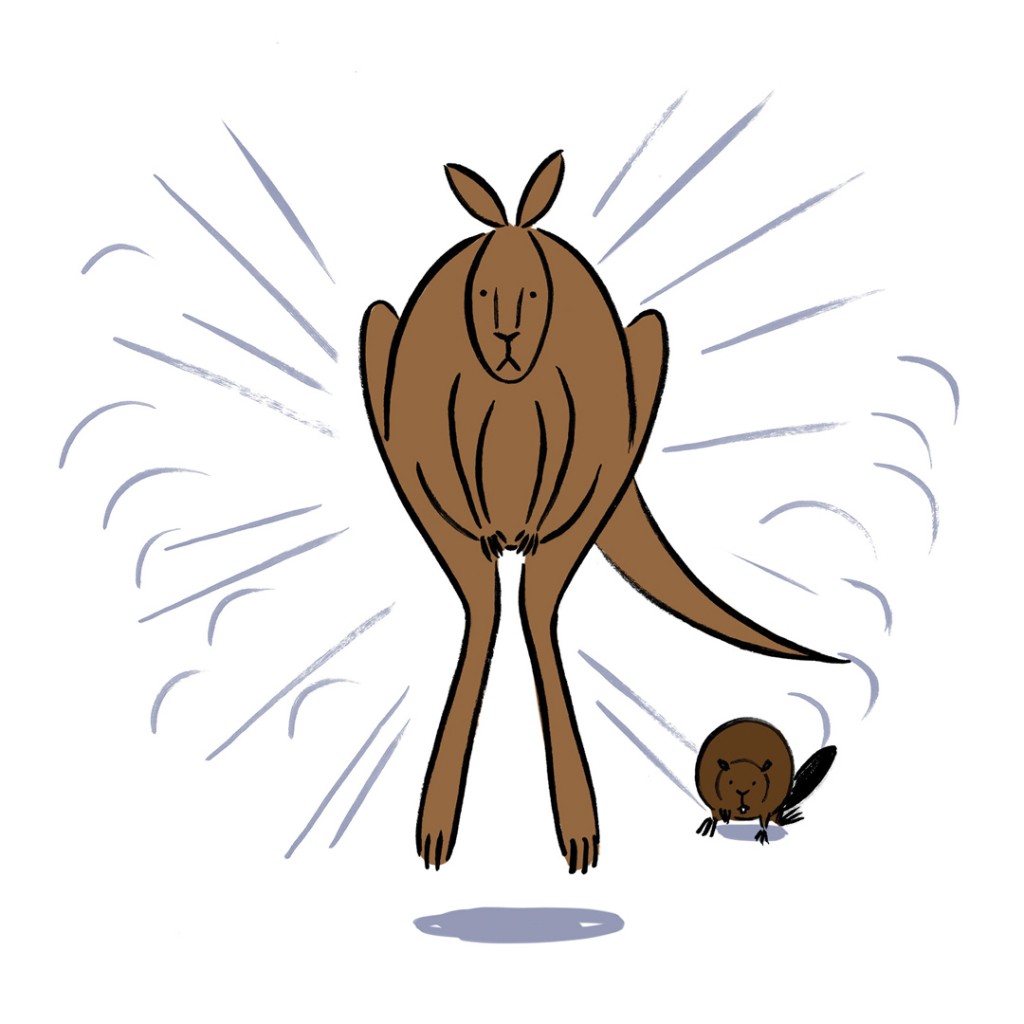 Doug Miller farms grain and cattle between Acme and Crossfield. He spent some time working in Australia and subsequently married an Australian, and his family now visits his brother-in-law's central Queensland farm every couple years. He cited Canada's 2013/14 winter grain handling woes as the country shooting itself in the foot on international trade. While ships lined up at port in Vancouver awaiting rail deliveries of Prairie grain, Australia experienced no such difficulties.
"We're geographically challenged, whereas in Australia, they're either under drought or massive flood," said Miller. "They face challenges like we do, but once their grain is grown, getting it to port is relatively easy."
Nelson agreed that certainty of supply gives Australia an advantage that complements its close proximity to China, which is sometimes compared to Canada's easy trade access to the U.S. market. He said Australia also has a modern agricultural regulatory platform and the ability to act quickly and decisively while leveraging all of its advantages at once.
He pointed to the aftermath of the melamine poisoning scandal that rocked the Chinese dairy industry in 2008. Australia presented China with a ready solution—buy Australian milk. Marshalling public and private resources, Australia is now building dairy capacity that didn't previously exist to supply China with safe, high-quality milk.
ChAFTA is also predicted to increase two-way investment. Chinese investment in Australian agriculture was already taking place prior to the deal, said Howard Morris, managing director of SeedServ, an agricultural consulting firm located in the township of Mooloolaba, north of Brisbane. Though he noted Australian ownership cannot exceed 49 per cent of any given seed enterprise in China, and such restrictions aren't reciprocal, Morris is pragmatic.
"There are bigger issues we've got to worry about. We need the money.
"I think ChAFTA's going to be very important for Australian agriculture," he added, predicting it will not benefit Australia's large, traditional commodities such as grain, cotton and sugar so much as non-traditional products. Barley is the only grain he said will benefit significantly. Dairy producers will win big with increased exports of milk products, technology and dairy cows—likewise horticulture, fruit, vegetables and wine. The meat industry, especially beef, will benefit substantially in live cattle shipments, which have already grown.
"A lot of the benefit is going to come on quite gradually," Morris qualified.
"The tariffs are dropping, often over a decade. Over that time, the industries will develop as needed."
Steve Larocque, owner of Beyond Agronomy, is an Alberta farmer and crop advisor. He has studied Australian agriculture and compliments the savvy crop management of the country's farmers.
"I've never seen efficiencies anywhere in the world like I have in Australia," he said. He believes this is because Australian farmers face extreme weather instability without the benefit of government crop insurance. "When you don't have that backstop, you get real creative real fast."
He put ChAFTA in perspective, comparing it to the CETA deal.
"We have to be careful saying the Aussies have one-upped us, because what they don't have is what we would consider a free trade agreement; it's concessions from the Chinese government on import tariffs."
And besides, he said, Canada ought to be concentrating on the biggest, most accessible markets.
"The European agreement was low-hanging fruit. It's going to take a lot more coercing to develop a decent free trade agreement between Canada and China."
What Canada has over Australia is consistency, said Larocque. Canadian grades may vary, but volumes remain steady, while Australian production tends to yo-yo. With a hungry country like China, volume is a big deal, he explained.
"Canada's competitiveness is in being able to produce a consistent product."
Echoing Nelson, Larocque said what Canada can learn from the ChAFTA deal is to leverage all its assets simultaneously, offering better deals on the commodities China craves in exchange for lower agricultural tariffs.
"In Canada, there's not a lot stopping Chinese investment in our natural resources. If China wants natural resources and we're selling lumber, coal and petroleum to them, why not leverage that and get a better deal on market access, whether that's for grain or new BlackBerrys," he said. "Let's make sure we're not being shortsighted in giving them what they want without bringing all the other commodities on board."
Nelson added that Canada needs to understand what other market players such as Australia are doing, and keep pace. And though he noted it's difficult to overturn market advantages (such as those Australia has gained with ChAFTA), once they're established, the competitive advantage gained isn't necessarily permanent.
Moreover, Canada must work hard to maintain existing markets, Nelson concluded.
"We have to make sure they're serviced at all costs, even if it means breaking even. Once a supplier or a country changes source, it's really hard to break back in. Part of this commodity is customer service. How are we making sure that customer can go nowhere else?"