CAT ENTERS THE SMARTPHONE RING WITH THE B15
BY TOMMY WILSON
There is a new player in the cellphone game and, despite what you may think, it's not the latest offering from Apple or Samsung.
It may be strange to think of a tractor company stepping into the ring with the cellphone giants of the world, but that is exactly what CAT has done with its newest offering: the B15 smartphone.
CAT sent GrainsWest one of these new B15 smartphones to test. And upon review, this phone did not disappoint.
The idea behind the B15 is fundamentally simple. Make a product that works, and can stand up to the wear and tear of the real-life work world. This phone brings its lunch pail to work every day.
The first word that comes to mind when looking at this phone is sturdy. A drop off a three-storey building probably wouldn't make a dent (editor's note: do not actually try this). The B15 is one of the most rugged phones I have ever seen. What impresses me most about it is that there is no need to purchase an expensive after-market case to protect it. While after-market cases can be helpful for the clumsier folk (myself included), the price tag associated with buying them can be a tough pill to swallow.
Another reason to avoid the after-market expenditure is the scratch-resistant screen, which maintains its touchscreen functionality even when wet—talk about a phone for all seasons.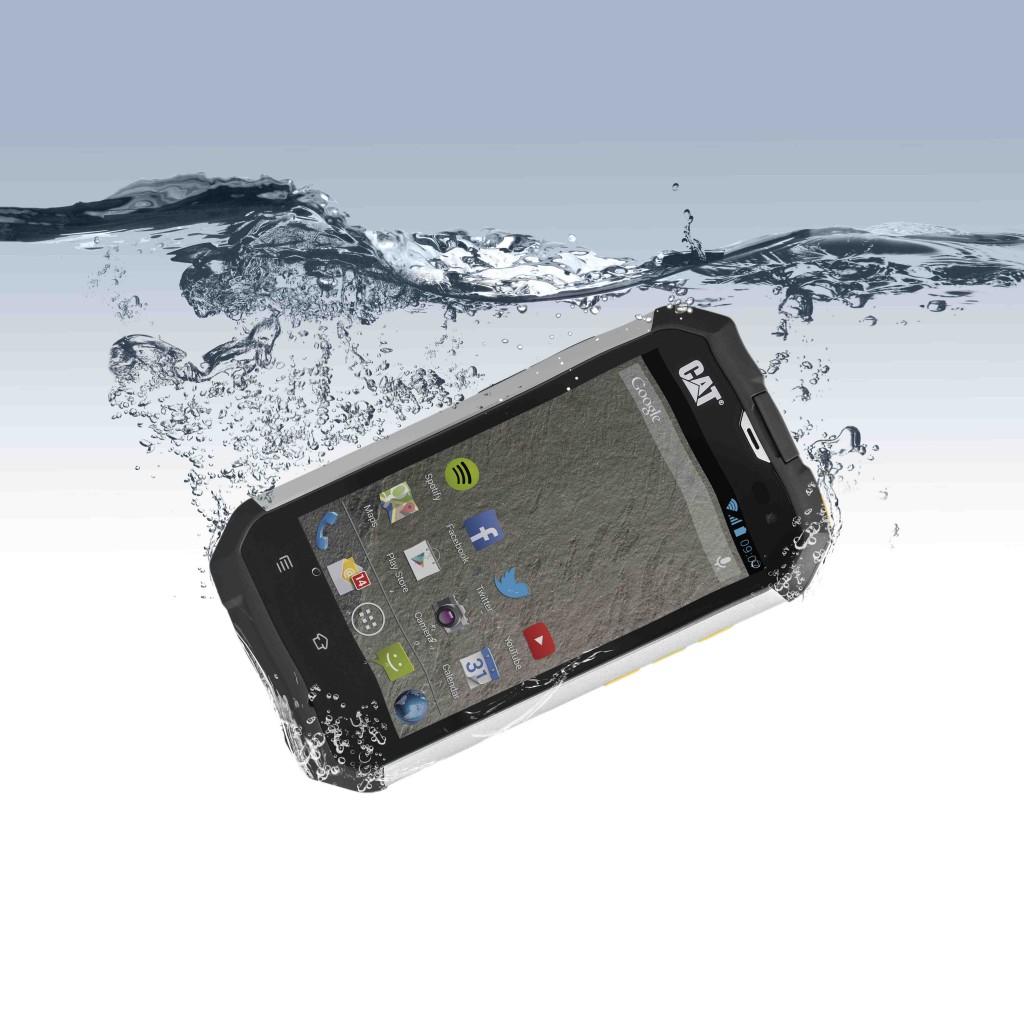 With the exterior out of the way, it's time to move on to the nuts and bolts.
In years past, the biggest stumbling block to phones of this nature was that they couldn't keep up in terms of processing power and features. While the CAT phone's interface isn't going to wow you, and the resolution on the screen won't make you want to stare at it for hours, this phone is much more comparable to other smartphones on the market. Besides, when you are on the job, you do not have time to stare at a screen all day—you just need it to work.
The B15 runs on the Android operating system, version 4.1 (Jelly Bean). This means you can download all of your favourite apps from the Google Play store with no concern for efficiency—thanks to the one-gigahertz processing chip inside. It also has GPS functionality, 3G compatibility and a five-megapixel camera.
The phone itself is rather heavy, and, as a result, can feel clumsy while trying to take pictures. The 5 megapixel camera won't measure up to some of the more advanced offerings from other smartphones. However, that being said, this phone is not meant to replace your camera or be feather-light.
I was a bit skeptical when I read that the phone has a battery life of 16 hours' worth of talk time. As a disclaimer, I will admit that I did not have a 16-hour conversation on this phone to test it out, but I still remain unconvinced. However, this boast is typical of all smartphone manufacturers I have come across; their bark about battery life does not measure up to their bite.
As smartphones continue to become a bigger part of our everyday lives, the demands we put on them will continue to increase. Nowadays, people need a phone that is going to come through in a pinch. The B15 is not going to call in sick on a Monday. It's rugged and can handle everything you can throw at it—whether you are on the farm, in the shop or on a day out in the mountains.