BARLEY SCHOLARSHIPS AID RESEARCH
BY KAITLIN PACKER
Research is an essential component for the improvement of Canadian barley production. 
The Alberta Barley Student Scholarship provides three post-secondary students with $2,000 to support barley-related projects.
"We at the commission understand the value of new research in Alberta for barley production, quality and yield," said Jeremy Boychyn, agronomy research extension manager at the Alberta Wheat and Barley Commissions. "All of those things are important for us to continue to grow this industry and continue to provide value back to the farmers."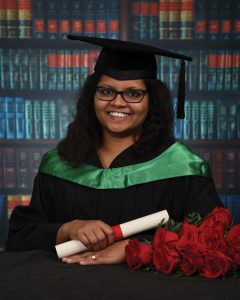 Dilini Adihetty
Spot blotch in Prairie barley
Dilini Adihetty was one of the three students selected for the scholarship in 2022. A graduate student in plant pathology at the University of Alberta, Adihetty studies spot blotch in Prairie barley. She examines the virulence of the disease as well as its resistance and sensitivity to fungicide.
Spot blotch is a major problem in barley across the Prairies and can cause significant yield loss when disease conditions are favourable. Over the past 10 years, it has increased in prevalence. Naturally, barley farmers and agronomists need up-to-date information to adequately manage it. "It's really important to study this pathogen again," said Adihetty.
She is pleased her research is directly relevant to farmers. "Someone can use this data in the field and I'm effectively producing something useful. That's why I love this project." She hopes to continue in the research field once she has completed her doctorate and is grateful to Alberta Barley for encouraging young scientists with the support of scholarships.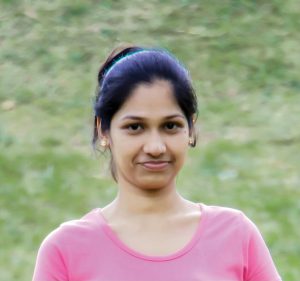 Anuradha Jayathissa
Three unique aspects of Fusarium species in barley
A PhD student in microbiology at the University of Manitoba, scholarship recipient Anuradha Jayathissa studies three unique aspects of Fusarium species in barley. Most barley farmers are familiar with Fusarium head blight (FHB) and the significant losses it can cause in barley yield and quality. The first aspect of the research examines how the traits of individual Fusarium species negatively impact malt quality. The aim is to improve barley grading and malt quality. "It supports the effort to maintain the quality of malting barley produced in Canada," said Jayathissa.
Secondly, Jayathissa examines the interaction of Fusarium species with bacteria during the malting process. She also investigates the impact of hydrophobin, a protein produced by Fusarium, on the malting process. When Fusarium-infected malt is used in brewing, the protein can cause gushing, the sudden overflow of bottled beer when opened. "Beer gushing is one of the main problems in the malting and brewing industry now," said Jayathissa. She has received additional funding from the American Society of Brewing Chemists for her research on hydrophobins. "We think that different Fusarium strains produce different hydrophobin structure variants, so it [can affect] the beer gushing potential," said Jayathissa. By producing malt from infected barley, she studies its potential to cause beer gushing in the lab.
Jayathissa believes her work will help solve a range of problems caused by Fusarium. "The benefit of this work will extend to barley growers, maltsters, brewers and also retailers." Eventually, she would like to put her scientific skills to use as a field research biologist and continue collecting data that contributes to greater knowledge of pathogens such as Fusarium. "The information that we gain from the field can be applied to research with diverse applications like farming," she said.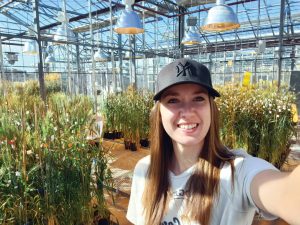 Mackenzie Hladun
Fusarium resistance in bread wheat
Scholarship recipient Mackenzie Hladun is finishing her master's degree in science at the University of Saskatchewan. Like Jayathissa, her research is focused on Fusarium, but specifically on resistance to the disease in bread wheat. "FHB is a horrible disease in cereals across the world," said Hladun. "Some scientific papers have rated it as the second worst disease in the world for cereal production." When its spores infect cereal heads, this leads to decreased yield and quality. It also enhances the potential for mycotoxin contamination, which makes grain unusable for feed or food production.
While Hladun's research covers the genetic aspect of FHB resistance in bread wheat, she received the scholarship to assist with a related multi-year project to help breeders screen for Fusarium resistance in barley and shorten the time it takes to assess potential breeding material. 
In the field, it is not always possible to observe resistance issues in dry years. "In order to test a plant for actual resistance to FHB, you need a lot of different years and a lot of different environments to make sure you're getting that true [resistance] you want to see," said Hladun.
It now takes numerous growing seasons to evaluate FHB resistance. The hope was a plating assay could be done in the lab to save breeders time and help them get resistant varieties to market sooner. This process involved snipping barley leaf segments at the four-leaf stage, inoculating them with Fusarium and observing the effects of the disease on the plant.
"Essentially, what I found is that [the plating assay] may not be the most reliable thing," said Hladun.
Continuing to support farmers as a crops extension specialist for the Saskatchewan Ministry of Agriculture, she's eager to see what direction FHB resistance research will take. "I'm most excited about all the really awesome genetic advances that are coming into the field," said Hladun. "Students and new researchers have such greater capacity to find such bigger, more impactful results." The ultimate result is new FHB-resistant varieties in the hands of cereal farmers, she said. "It's another tool in their toolbox. They're getting great quality grain already, but it just helps them reach a little bit higher."
"I would like to express my gratitude to Alberta barley and wheat growers," added Hladun. Similar to her fellow award recipients, she said her research project provided an opportunity to indulge her love of ag science, specifically plant pathology, while helping to solve real challenges farmers face in the field. "These scholarships really enhance the experience of grad school."