CLASS 1 LICENCE UPGRADE NOW AVAILABLE
BY IAN DOIG • PHOTO BY PIXABAY
On Nov. 26, 2020, the Alberta government launched its Experience and Equivalency Class 1 MELT Program, which allows farmers and other truck drivers with two or more years of experience to earn a Class 1 commercial licence. Class 3 drivers who qualify can complete a shortened version of the 40-hour Mandatory Entry-Level Training (MELT) program.
GrainsWest recently spoke with Alberta Minister of Transportation Ric McIver about the new program. The following conversation has been edited for length.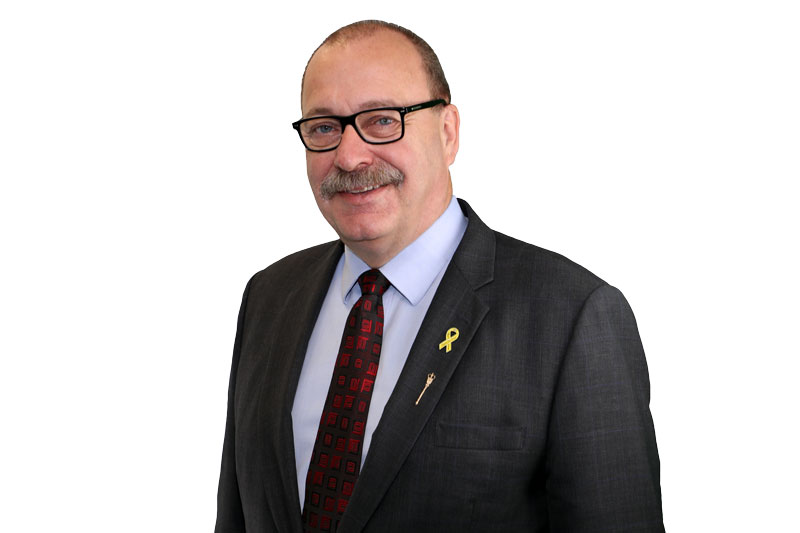 GrainsWest: How beneficial will the program be to farmers and other ag industry players?
Ric McIver: Too early to say. I'm hoping for big things. One thing agricultural people told me is it's a big effort to get a Class 1 licence. So, while it's still an effort, I'm not denying that, [shortening] the process I hope will be somewhat helpful.
What I've heard from agricultural people as well is that we've spent $10,000 to train somebody and there's nothing stopping them from being scooped up the next day after you've put all this investment into them.
GW: How will the expense of the Experience Equivalency program compare with the standard MELT program?
RM: It's several thousand dollars less. The standard MELT program is $10,000. The equivalency program is $4,000. We're hoping people will be very happy about that.
I can assure you, I've heard from farmers, and I've heard from our rural MLAs here in Alberta, so this is a real problem and not something people are making up. I wish we could go a little bit faster from our end, but we haven't sat on our hands. We've been trying hard to make something good happen.
GW: There is also the $3 million Driving Back to Work grant program that provides up to 90 per cent of the training cost for unemployed people to earn a Class 1 licence. Is this aimed at getting more truck drivers on the road as well as creating jobs?
RM: That program is in co-operation with the federal government. People on employment insurance can apply for that. It's a two-pronged approach. It gets people that are on unemployment back to work while filling an obvious void in the marketplace for Class 1 truck drivers. We're grateful for the support from the federal government on that.
And let's face it, all industries need more Class 1 drivers, starting with agriculture but every other manufacturer, producer and retailer are all looking for Class 1 drivers.
It's an act of getting people into the driver's seat where they can make a good living and get them back to work.
GW: Given COVID restrictions, will people be able to access the Driving Back to Work program?
RM: They will, but the program so far has a cap of 300 unemployed Albertans on it. [If additional funds are available, additional applications will be accepted.] Apply sooner rather than later. I'm not saying there won't be other assistance in the future, but this federal government program, we're grateful for it, it's not forever.
GW: How much was the safety aspect considered in putting the Experience and Equivalency Class 1 MELT Program together?
RM: The whole MELT program is a higher level of training than was there in the past. It's 113 hours for the Class 1 MELT program, so that's a lot of training between in-class and in-truck. Even with the Class 3 upgrade—the streamlined 40-hour Class 1 entry level program—there are big elements of safety training in there. We hope this will show itself in less collisions and less-serious collisions in years to come.
GW: What should farmers be aware of when considering whether or not to enroll in the Experience and Equivalency program?
RM: Farmers should jump in if they've got sons or daughters, brothers or sisters that have been driving a grain truck for them and they need somebody now to drive the Class 1. They should take advantage of the help while it's here. There's a lot of work on the farm and off the farm. For some farms, they need a Class 1 driver perhaps during harvest, cattle ranchers need it when they're taking cattle in. So, it would provide an opportunity both to assist on the farm or the ranch and also to get meaningful work in between those times.
It can be a real benefit to people, and you'll be benefitting the rest of us in Alberta, too. Because just about everything the rest of us care about arrives on a truck.
Click here for more information on the Experience and Equivalency Class 1 MELT Program: https://open.alberta.ca/publications/mandatory-entry-level-training-experience-and-equivalency-class-1-melt-program-overview