DIGITAL INFORMATION AND OBSERVATION
BY IAN DOIG
The digital realm is rich with information resources of practical interest to agriculture professionals. We have collected a variety of such interesting and informative apps, websites and newsletters. The area of ag research is particularly well served in this selection. Of course, information can flow both directions, as it does in the case of the citizen science app and insect-themed social media account we've included here.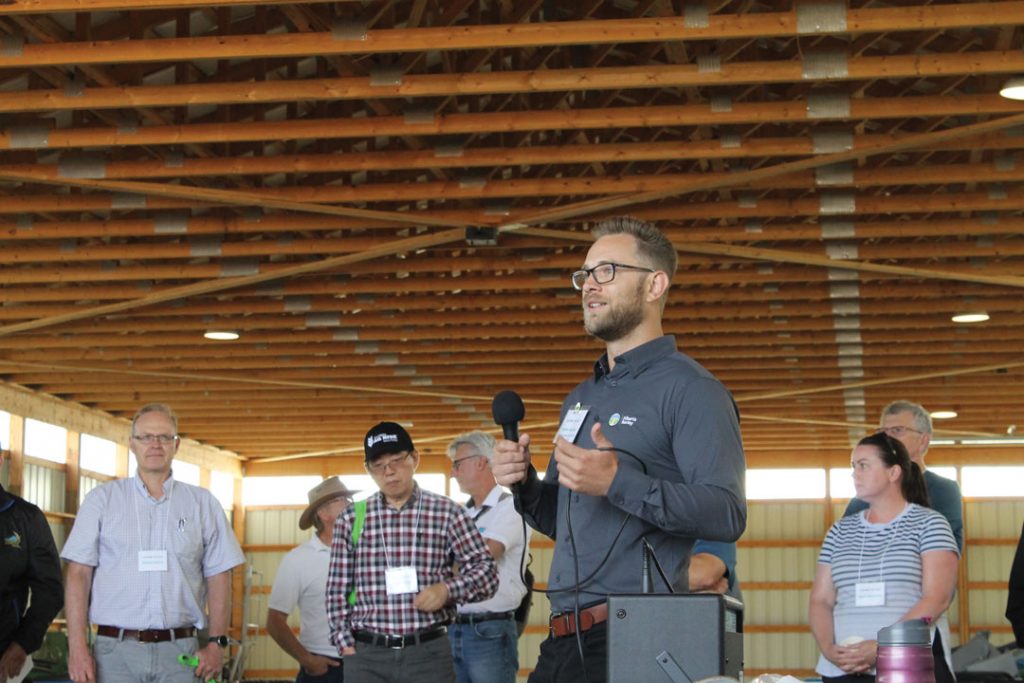 Point well made
Newsletter finds agronomic inspiration in scientific research
Soon after joining the Alberta Wheat and Barley Commissions in late 2018 as an agronomy research extension specialist, Jeremy Boychyn launched The Growing Point, an agronomic newsletter loaded with articles and podcast segments. Recent topics include the use of in-crop fungicide and plant growth regulators, increasing sprayer efficiency and Fusarium head blight management.
The Growing Point delivers timely and practical information to farmers and agronomists that will aid on-farm decision making and increase profitability. Many of the stories Boychyn produces for the newsletter are based on new agricultural research, often to do with projects funded by the two crop commissions. "This is what makes creating The Growing Point exciting," said Boychyn, who holds a master's degree in plant physiology. "There is a plethora of information generated through research in Western Canada that is available to those who seek it."
Boychyn works diligently to boost the newsletter's value to readers with each instalment. "Farmers may only get one shot a year to grow a crop, but within that year they make countless decisions that impact their efficiencies and profitability," he said. "If it can be a tool that makes those decisions easier and makes a difference on their bottom line, I would see that as a success."
To subscribe to The Growing Point, visit albertawheat.com or albertabarley.com.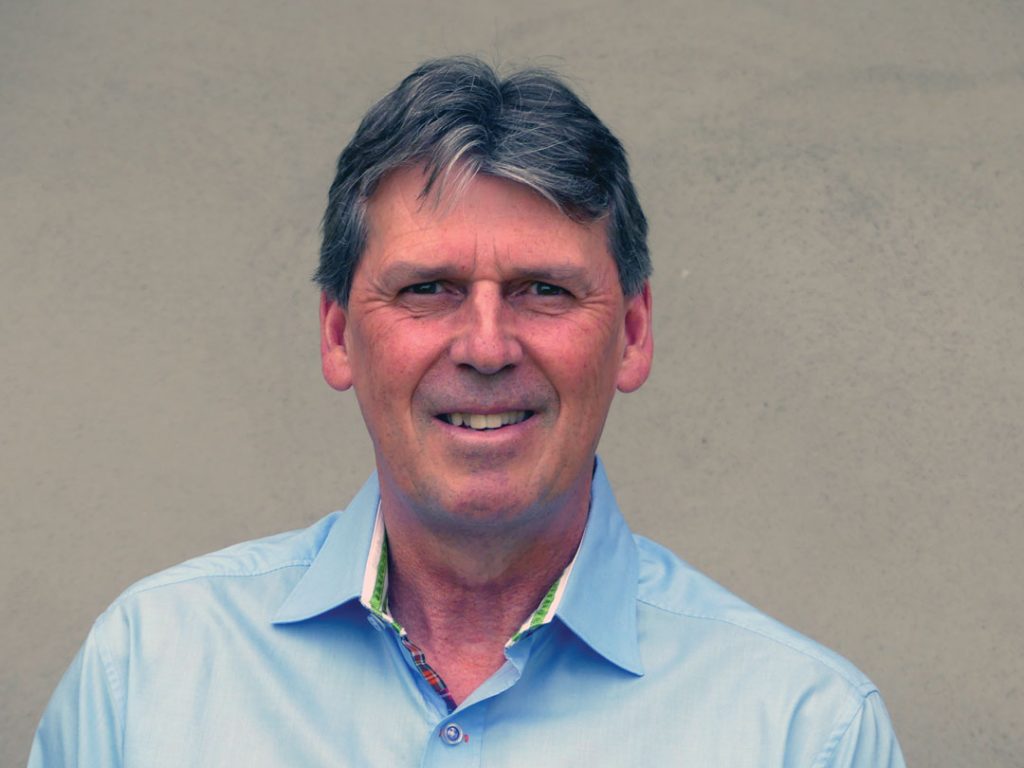 Actionable agronomics
Website summarizes practical implications of new research
Bruce Barker is a trained agronomist and longtime agriculture writer who publishes Canadian Agronomist, a website sponsored by the commissions. "I always thought that we need to get good agronomic information to agrologists, agronomists and farmers so they can make informed decisions on their own," said Barker.
To this end, he launched the free online resource in October of 2018 as a central and accessible location where readers can find summaries detailing new agricultural research as well as links to final reports in online scientific journals. He was inspired to create his own online publication after reading an article by two top federal researchers that detailed their top recommended actions to delay herbicide resistance. "It was a really good example of how some of that good information can get lost," said Barker.
He especially encourages farmers to dig into this wealth of new scientific knowledge. "It's research that most of them pay for through their checkoffs to grower organizations, but also I think it will help them farm better and hopefully more profitably."
To subscribe to Canadian Agronomist, visit canadianagronomist.ca.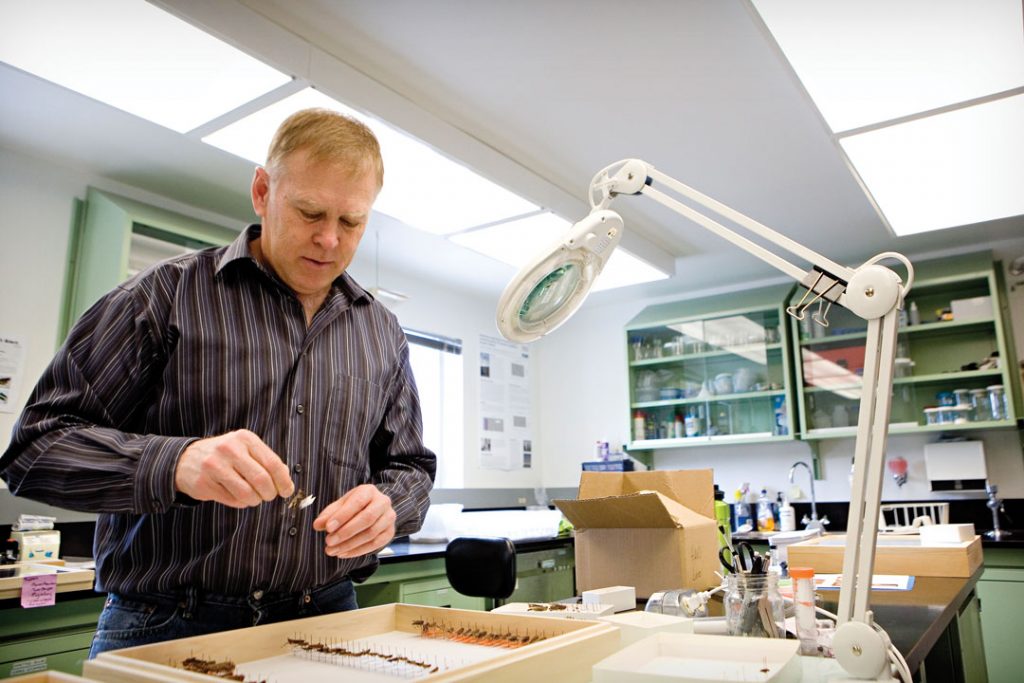 More insect intel from @ABbugcounter
Alberta entomologist will maintain popular social media presence
The creator of the popular @ABbugcounter Twitter handle and #ABbugchat hashtag, entomologist Scott Meers wrapped up 16 years with Alberta Agriculture and Forestry (AF) in April. Neither the veteran insect scientist nor his social media moniker will go into retirement, however.
The notion to launch an insect themed social media account hit Meers eight years ago at FarmTech. "I went to a talk about Twitter and how it might be used in ag," said Meers, now a private consultant and advisor with AgVisorPro. The app had not yet caught on with the ag community. He went on to use Twitter as a forum in which to educate and inform followers who now number almost 3,800. "And it kind of grew. I didn't know what to make of it. It was amazing."
His role with AF was to carry out insect monitoring surveillance, making @ABbugcounter a valuable source of intel. "What is this? What's happening with that? Those conversations really kept us in the loop on what the industry was seeing for insects," said Meers. As well, the Twitter account alerted farmers to insect control thresholds and monitoring results and requests for the use of fields for AF survey monitoring work. "It became an essential portion of that monitoring surveillance work," he said.
His own guiding principle is taking an integrated approach to insect management. "Don't spray if you don't have to, the use of thresholds, insecticides only when necessary and letting Mother Nature do more of the work for free so we can go to the lake more often."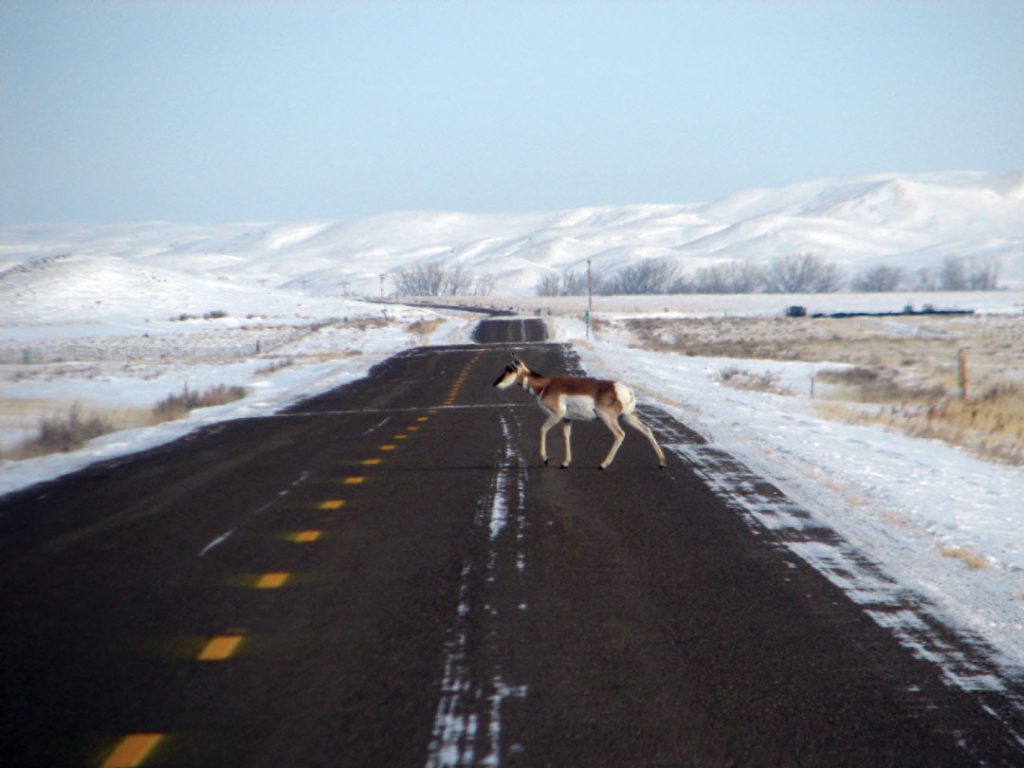 A win for conservation and road safety
Citizen science app helps diminish wildlife collisions
So-called citizen science sees researchers enlist the public in data gathering. Andrew Jakes is a regional wildlife biologist with the National Wildlife Federation Montana office who has collaborated on one such project, the Pronghorn Xing website and app. The wildlife conservation initiative spans portions of Alberta, Saskatchewan and Montana and was developed with the participation of wildlife and government agencies across the three jurisdictions.
Able to run almost 100 kilometres per hour, the pronghorn is camouflaged with tan and white patches with a diminutive stature of slightly more than a metre.
In their seasonal grazing circuit they must cross roadways. Reducing the resulting collisions can save the lives of animals and humans as well as accident expenses. Pronghorn are reluctant to cross fenced, multi-lane highways such as the Trans-Canada. Delaying migration to forage areas, they can be subject to winter kill.
Pronghorn Xing follows the lead of a mountain goat focused system developed for the Crowsnest Pass by the Miistakis Institute, a Calgary research and conservation charity. An expert in the effects of man-made barriers upon animal movement, Jakes worked with Miistakis on the Crowsnest project and to reinvent the system for the prairie landscape. While the app supports digital modelling Jakes has developed on pronghorn migration patterns, it also tracks white-tailed deer, mule deer and elk sightings. In Alberta, the project's central focus is the Trans-Canada Highway near Medicine Hat.
App users record animal sightings as they travel southern Alberta roadways. With this information, scientists can devise solutions to aid their movement by determining the location of narrow pinch points where they cross roads. "Biologists can't collect data everywhere," said Jakes. "Utilizing a citizen scientist approach is a way to grow a large database. It can
be incredibly useful, especially when we have people out on the landscape who know their specific community or road system well."
As the project's three-year data-gathering phase is complete, certain results may be available as early as late fall. Its working group will submit proposed mitigation strategies to the pertinent environment and transportation departments. Potential fixes may include highway overpasses similar to those successfully used in Banff as well as culvert underpasses and modifications to highway-adjacent fencing. Jakes hopes the app's scope will be expanded in Canada as in Montana where it will be rebranded Wildlife Xing to incorporate a range of animals.
"I see this as a win-win for people and wildlife," said Jakes.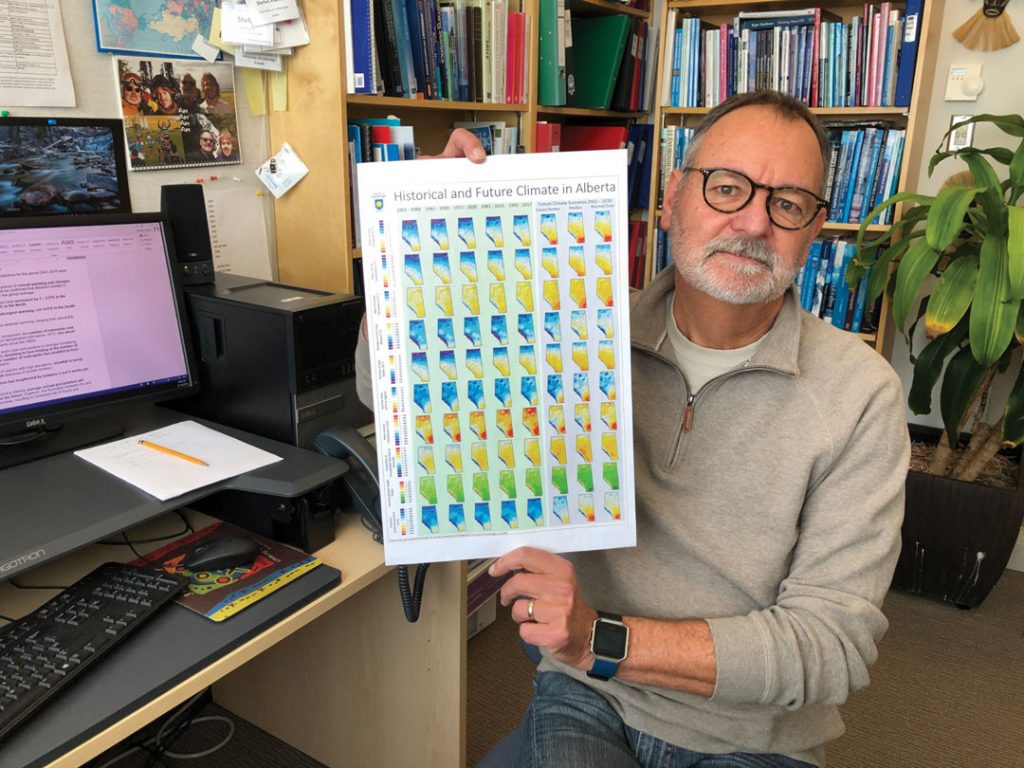 Once and future climate
Alberta Climate Records website illuminates trends
It's important to distinguish between weather and climate according to Stefan Kienzle, University of Lethbridge researcher and geography professor. While weather is the sum of factors such as wind, temperature and cloudiness observable right now, climate is defined as the 30-year average of weather observations. These three-decade periods are described as a "climate normals."
Kienzle and his research colleagues recently launched an updated version of the Alberta Climate Records website built on a massive 68-year Government of Canada weather dataset encompassing 1950 through 2017. To create climate projections for future normals, he ran this data through three modelling systems proven reliable for use in Alberta. Kienzle collaborated with Christine Clark, the university's assistant professor of new media, to create the user-friendly site.
Selecting 10-kilometre-square sections of the province, users can find 55 historical climate indices such as mean seasonal temperatures, first and last frost days, annual precipitation and growing season length. The site also features future average predictions out to 2070 for these categories.
In his analysis, Kienzle found very significant trends that are of interest to farmers. He was most surprised by the emerging variability in climate patterns. "We have an increase in heatwaves, which of course we expect with climate change," he said. "But we also have an increase in cold waves. A good example was last September when this horrible snowstorm in southern Alberta had major impacts on the harvest." As well, extremes of hot and cold increasingly put stress on crops and livestock and miniature droughts that increase evaporation in summer alternate with bigger downpours. "Those are unfortunately things we have to brace for," said Kienzle.
On the upside, the length of the growing season has increased to between three and five weeks longer than it was in 1950. "Does this maybe produce new opportunities to grow other varieties of crops?" said Kienzle.
For more information, visit albertaclimaterecords.com.