GOING BIG IN JAPAN
CPTPP WILL GIVE CANADIAN AG BETTER ACCESS TO THIS LUCRATIVE MARKET
BY ALLISON FINNAMORE • PHOTO COURTESY OF THE GOVERNMENT OF CANADA
With the implementation of the Comprehensive and Progressive Agreement for Trans-Pacific Partnership (CPTPP), Canada will now have better access to international markets comprised of 495 million people, representing a $13.5 trillion chunk of the global gross domestic product (GDP).
Canada cleared the way to ratify the trade deal in late October when the Senate passed Bill C-79 approving the agreement between Australia, Brunei, Canada, Chile, Japan, Malaysia, Mexico, New Zealand, Peru, Singapore and Vietnam. The CPTPP could take effect as early as December 2018, promising trade access among the 11 signatory countries will improve, providing greater access for Canada to the growing Asia- Pacific region.
With Canada part of one of the world's largest free trade agreements, the nation's wheat and barley farmers are set to enjoy improved access to Japan—considered to be the free trade agreement's big prize.
Japan is perennially hungry for high-quality grains and other ag products, and Canadian farmers deliver. Geoff Backman, business development and markets manager with the Alberta Wheat Commission (AWC), said Canada has a reputation for delivering the wheat that's right for Japan. "The Japanese appreciate high-quality wheat for their milling industry and we provide that," he said.
In fact, Canada's reputation among the CPTPP partners is strong, as are exports, he added. The agreement will solidify relationships and export deals already in place. "Our exports to CPTPP countries are already quite strong," he said. "This is about continuing to strengthen relationships that are already present. We export to Japan, Singapore, Mexico, Peru, Malaysia, Vietnam and Chile, and we welcome any trade deals that will improve exports to those regions, especially improved access to Japanese, a very high-value market for Canadian wheat."
Benefits to Canadian grains after implementation of the CPTPP are multi-layered. Not only does the agreement provide access to new markets to strengthen existing trade, but since there is currently no bilateral trade agreement in place between Canada and Japan—nor Malaysia or Vietnam—Canadian products going into those countries face high tariffs. "The real benefit for wheat going into the Japan will be the reduction in tariffs," said Backman.
The Canadian Department of International Trade and Investment explained that Japan will eliminate tariffs on close to 32 per cent of agriculture and agri-food products once the CPTPP is in full effect. Another nine per cent of tariff lines will get preferential tariff treatment through permanent quotas and country-specific quotas for Canada. The remaining tariffs will be eliminated or reduced over the next two decades.
Canada will also have its own quota for food wheat that starts at 40,000 tonnes and expands to 53,000 tonnes within six years. Japanese markups on wheat will be reduced by 45 to 50 per cent. For food barley, Canada will share access with other CPTPP countries for exports starting at 25,000 tonnes, which will grow to 65,000 tonnes within eight years. The Department of International Trade and Investment said markups applied to the price of food barley by Japan will also be reduced by 45 per cent within eight years.
As well, since the United States withdrew from the CPTPP negotiations, it won't be part of the implemented agreement. Having preferential access to the high-value Japanese market over our southern neighbours should put even more money in the pockets of Canadian grain farmers.
"We should be at a competitive advantage over the United States," said Backman, noting as well that with Canada's bulk grain handling system, wheat from Alberta specifically stands to win. "With the bulk handling system, Alberta exports tend to get drawn out through western ports, so this trade deal stands to provide a great benefit to Alberta."
AWC now values exports to countries within the CPTPP zone at more than $1.5 billion for wheat, and this is expected to grow. According to Alberta Barley figures, barley exports may increase by 400,000 to 500,000 tonnes annually, which would represent an additional $100 million in value.
Alberta's Ministry of Economic Development and Trade stated that the top-ranked provincial export product to Japan in 2016 was canola seed valued at $403 million. Wheat exports to Japan rang in at $189.3 million and malt at $82.3 million. AWC and Alberta Barley have stated that by Canada moving ahead with ratification of the CPTPP, the path is paved for Canadian farmers to see an increase in export volumes as early as spring of this year.
"Canadian wheat is highly dependent on our global export markets," said Kevin Bender, AWC chair and Sylvan Lake-area farmer. "The CPTPP not only levels the playing field with our major competitors but also provides opportunity for better returns for farmers."
As for new market opportunities for barley farmers, there will be increased Canadian demand for feed, because Canadian beef exports are one of the largest projected export gains expected to be derived from the agreement.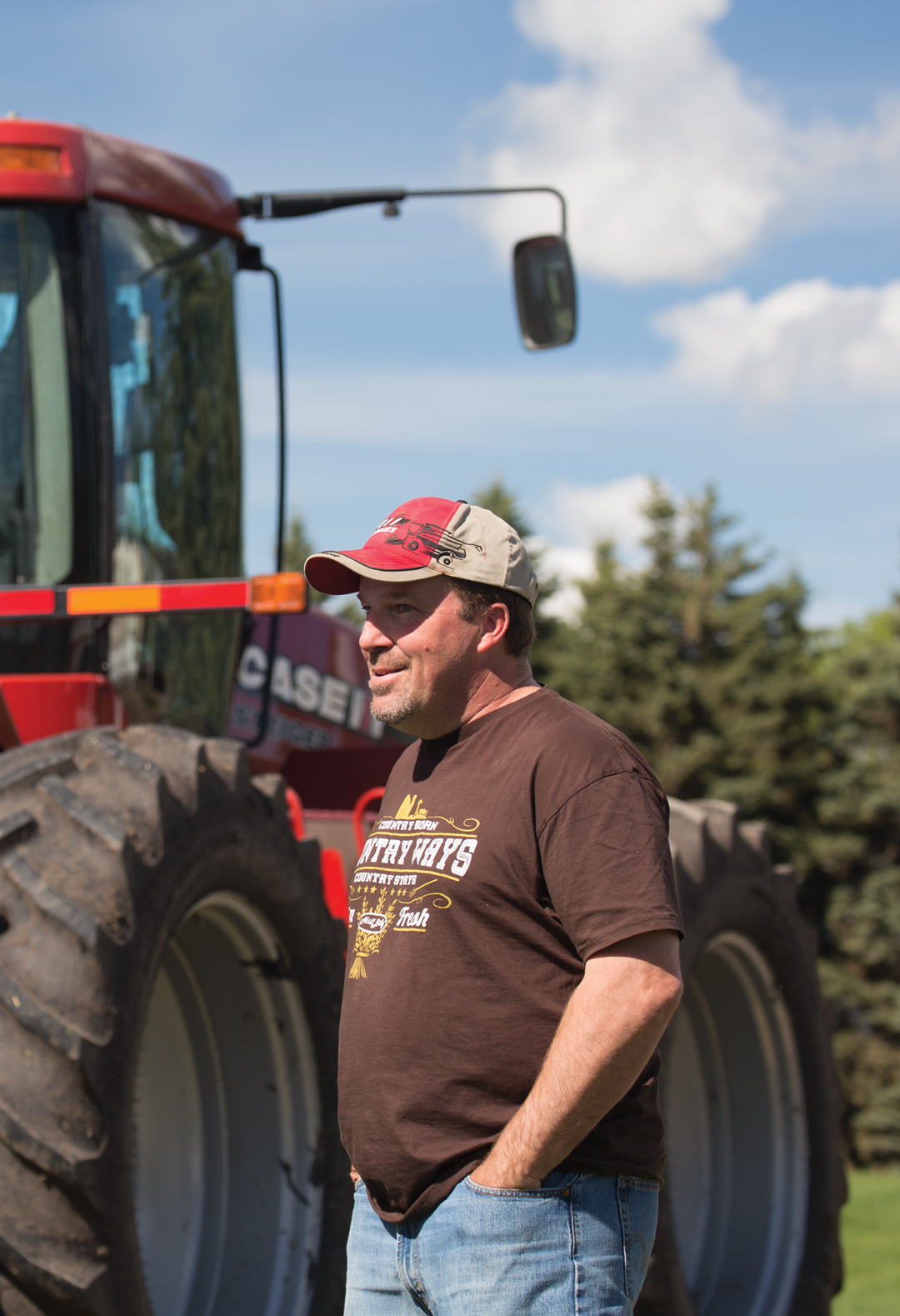 The deal may potentially produce significant growth opportunities for Canadian barley, said former Alberta Barley chair Jason Lenz. Photo by Michael Interisano.
Jason Lenz is the former Alberta Barley chair and farms near Bentley in central Alberta. He also anticipates increased barley revenue opportunities in the hog sector, given that pork has been targeted as a large Canadian export opportunity within Asian markets. "Any kind of increase in demand, it's more mouths for us to feed," he said.
Overall, the agreement has potential to produce significant growth opportunities for Canadian barley, particularly in Japan, which he called a key market for Canadian barley. Lenz also pointed out that the competition is stiff.
"We're directly competing with Australia for that market," he said. "In early January 2015, Japan and Australia signed their own economic partnership and that really decreased Canadian exports of barley into Japan. We're hoping CPTPP will reopen that."
Lenz noted domestic barley prices may rise. "Any type of international interest is going to drive up our own barley prices," he pointed out. Before barley orders start rolling in, however, the Alberta barley industry will need to rebuild connections lost when Japanese buyers switched from Canadian to Australian suppliers, said Lenz. He added that while the barley industry is prepared to work hard at re-establishing connections, it is expected to turn to the federal government for help in building those bridges with trade missions and the continued hosting of Japanese buyers in Canada to build upon trade connections.
"We have to make sure we're prepared to promote our barley. We know from what our customers are telling us, that Canadian barley is very valued because it is such high quality—it's some of the best barley in the world."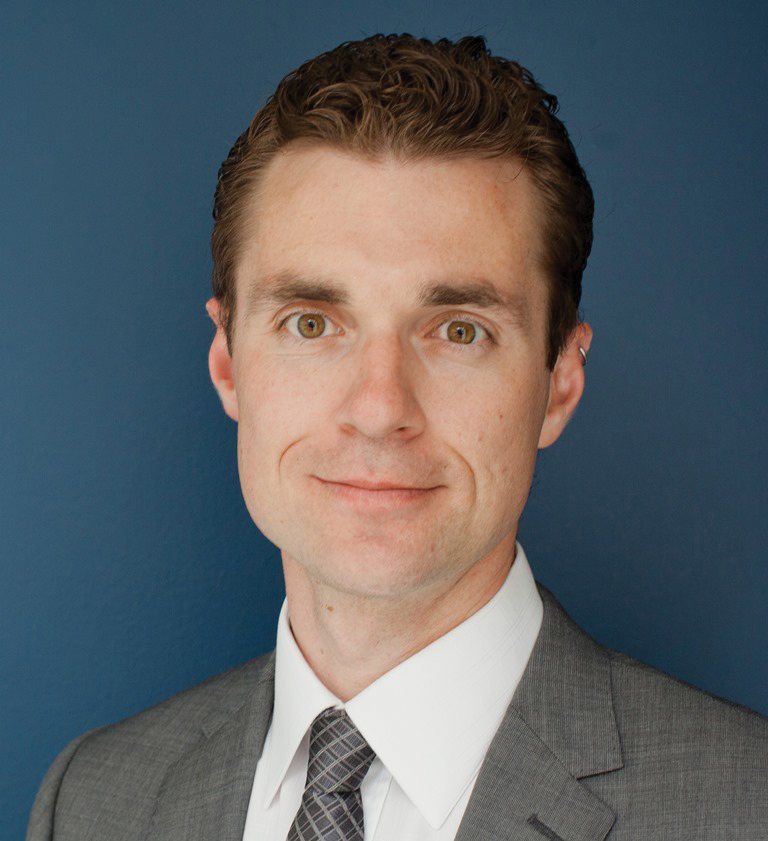 Brian Innes, president of the Canadian Agri-Food Trade Alliance said CPTPP will transform the agri-food sector. Photo courtesy of Canola Council of Canada.
Brian Innes is president of the Canadian Agri-Food Trade Alliance, an umbrella trade organization that represents the beef, pork, grains, cereals, pulses, soybeans, canola, malt, sugar and food manufacturing industries. Innes said the elimination of tariffs under the CPTPP is critical to the strengthening of Canada's agri-food trade.
"It's the first step to eliminating many tariffs that have prevented meaningful market access to key Asian markets," said Innes, calling the CPTPP a huge opportunity for Canada to expand its export footprint in Asia. "These new opportunities in fast-growing markets will be transformative for the agri-food sector. This will unlock significant benefits for farmers, food manufacturers and exporters in every region of the country," he said. "Opening up Asian markets will help create jobs and secure billions of dollars in prosperity here at home, ensuring that we are not left behind in a region that is fiercely competitive."
Added to Canada's other free-trade deals, the federal government has stated CPTPP will give the country international free-trade access beyond that of any other G7 nation. Along with barley and wheat and other agri-foods, the federal government has stated Canada's fish and seafood, metals, minerals and financial services sectors are also predicted to benefit greatly. The Canadian GDP is expected to increase by $4.2 billion by 2040 under the agreement.
Better access to the lucrative Japanese market is within close reach for Alberta wheat and barley farmers. Accessing this big free trade prize is a matter of seizing the opportunity at home and away.