RECOMMENDED READING ON FOOD AND FARMING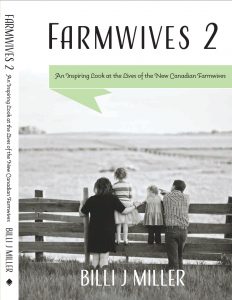 Following her first book, Farmwives in Profile: 17 Women: 17 Candid Questions About Their Lives, Lloydminster-area photographer and author Billi J. Miller has penned Farmwives 2: An Inspiring Look at the Lives of the New Canadian Farmwives. Part one examined the lives of 17 Alberta farm women aged 55 to 90 in traditional homemaking roles. In her followup, Miller, who is married to a farmer, examines the changing roles of farm women. Living across Canada, her 24 subjects in their twenties through fifties express candid views on the challenges and rewards of farming and combining family duties with professional life.
While many wear the title of farmwife proudly, some of the women Miller interviewed define themselves foremost as farmers. "As much as that previous generation needed to be honoured, those next voices had to be heard," said Miller. She also found the roles of men and women now vary, with both working on and off the farm, dividing household and field work.
"It's a lifestyle that really intrigues Canadians and it's worth their while to get to know the country's farmers. I want people to realize these are all families and we're doing the best we can."
Farmwives in Profile and Farmwives 2 are available at farmwivesbook.com.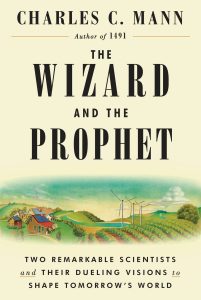 Charles C. Mann entertains and enlightens while making sometimes-dense scientific subject matter digestible. In his book 1491: New Revelations of the Americas Before Columbus, Mann examined the latest archeological evidence to reimagine what civilization in the Americas looked like prior to the arrival of Columbus. Central among the book's revelations is that pre-Columbian societies altered the landscape for farming and food gathering on a scale not previously imagined. His followup, 1493: Uncovering the New World Columbus Created, detailed the radical reshaping of global agriculture and ecology that followed the Spanish arrival in the New World.
In his latest book, The Wizard and the Prophet: Two Remarkable Scientists and Their Dueling Visions to Shape Tomorrow's World, Mann dives even deeper into farming with a double biography. In it, he parallels the work and contrasting visions of influential ecologist William Vogt, who warned against pushing the Earth's environmental limits, and pioneering agronomist Norman Borlaug, whose wheat-breeding work launched farming's Green Revolution. Though both have passed on, their duelling views on addressing the Earth's great ecological and agricultural challenges continue to play out, and Mann examines the debate with his usual objective flair.
Published by Penguin Random House Canada, the book is available at most bookstores.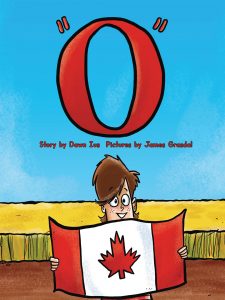 The Alberta Canola Producers Commission has published the final instalment of its Chase Duffy graphic novels. The series features the adventures of an Alberta sixth grader whose grandfather is a canola farmer. The novels were produced as a learning resource for schools, presenting situations faced by the Alberta agriculture industry through adventurous storylines. The role of canola as one of Canada's major crops is examined in a kid-friendly fashion. The series is also supported with its own social media links, including a blog penned by its central character.
Written by Dawn Ius and illustrated by James Grasdal, O follows Chase as he searches his community for inspiration for a language arts assignment. Looking for the perfect Canadian invention, he finds it literally growing in his own backyard.
Visit learncanola.com and click on "resources" to download Chase Superman Duffy books or contact learncanola@albertacanola.com to request print copies.