Ag Education is a Long-term Investment
More than 100 years ago, the Alberta Department of Agriculture recognized that the many new settlers living in the province needed agricultural education. In 1911, it created seven demonstration farms throughout the province. People were encouraged to visit these farms for short courses so they could develop hands-on skills while learning about the scientific side of farming.
Of course, agricultural education has changed immensely since the days of the demonstration farms, but its importance hasn't. Agriculture is a multi-billion-dollar global industry, and whether a person intends to work on the family farm or pursue a career elsewhere in the industry, education is crucial.
Agriculture and related industries have evolved into complex businesses. They are highly capitalized and risk-intense, and are very much affected by global forces. These businesses require production, marketing, finance and operational expertise. They also need employees who understand important issues such as environmental sustainability, animal welfare, health and safety, verification and traceability. It has become increasingly important that individuals entering the industry have an enhanced level of management and business training.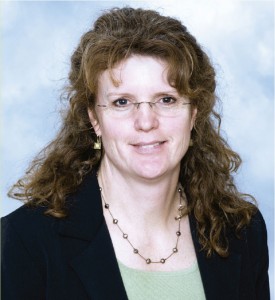 Today's agricultural sciences students study animal and plant science, participate in research, learn about sustainable farming practices, delve into food safety, discuss emerging consumer trends and develop an understanding of economics. And they learn not only from expert instructors, but also industry guest speakers and their classmates.
The information students learn in classrooms and the skills they gain in labs are essential, and serve them well when they enter the industry. In addition to learning the technical skills that are taught at colleges and universities, students typically improve their soft skills such as listening, communication, public speaking, decision-making, problem solving and time management. These skills are increasingly invaluable for career success.
Just as importantly, post-secondary studies also promote critical thinking and help students develop an appreciation for learning and discovery. Regardless of where the graduate goes after college or university, we all know that learning must continue.
After convocation, graduates often ask me if I have any tips for them. One thing I tell them is that they must own their education. It is their responsibility and theirs alone. I encourage them to participate in webinars, subscribe to industry publications, join applicable listservs, attend industry seminars, find a mentor, take short online courses and create a strong network of contacts.
For those who return to a farm operation, ongoing learning is even more important. After all, to operate and manage a successful agricultural enterprise, producers must understand commodity marketing, human resources management, accounting, farm machinery, current technology and much more. There are few other industries that require such a diverse skill set.
Globalization has caused a seismic shift in the way the agricultural sector operates today. But since the demonstration farms of 1911, the landscape of agricultural education has been likewise transformed to meet the dynamic needs of both industry and today's learners.
Josie Van Lent is the dean of Agricultural Sciences at Lakeland College in Vermilion, AB.